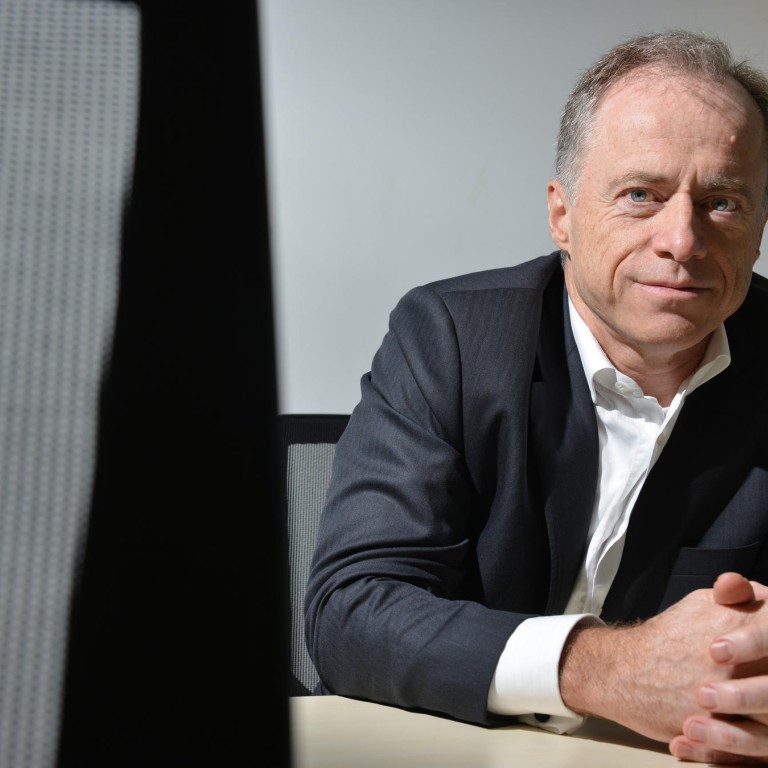 Biofuel maker pushes product use in market
ASB Biodiesel seeks to jump-start market for cleaner fuel with fresh call for mandatory blending as it prepares to open plant in Tseung Kwan O
ASB Biodiesel, the developer of Hong Kong's largest biodiesel plant, has renewed its call for the mandatory blending of biodiesel into diesel products sold in the city as a means to jump-start a market for the cleaner burning fuel.
Chief executive Anthony Dixon said Hong Kong had lagged some of its regional neighbours that had implemented mandatory blending, such as Indonesia, Malaysia, the Philippines, South Korea and Taiwan.
"Until now, biofuels have been largely absent from discussions about low-carbon transport and air quality," Dixon said. "The start of production at our plant will raise awareness of what is possible in Hong Kong."
Without policy support, ASB, one of three biodiesel producers in Hong Kong, will see its output consumed mostly in Europe - where the bulk of the world's biodiesel is consumed, thanks to mandatory consumption requirements - after it is sold to international oil firms. Shipping biodiesel to Europe also generates pollutants in addition to the freight costs.
ASB's plant in Tseung Kwan O is expected to start production soon, with used cooking oil as the biofuel source.
Biodiesel was 5 to 10 per cent more expensive than motor vehicle diesel now available in Hong Kong, the findings of a pilot scheme for government vehicles to test biodiesel use showed.
Noting that the government had focused on cutting roadside pollution by providing incentives for owners of old commercial diesel vehicles to swap them for cleaner models, Dixon said biodiesel also had a role to play. "There is no question from the scientific point of view that biodiesel contributes to the reduction in roadside pollution. It should be part of the solution."
Mok Wai-chuen, an assistant director (air policy) at the Environmental Protection Department, said in 2007 that biodiesel did little to improve roadside air quality and the government had been taking other more effective measures such as giving grants to encourage early replacement of old diesel commercial vehicles.
Earlier this year, the government proposed providing more than HK$10 billion of subsidies for the phasing out of more than 80,000 pre-Euro IV commercial diesel vehicles by 2020. Hong Kong implemented the Euro V emission standards last year.
A diesel vehicle compliant with Euro V emits about 95 per cent less particulates and 78 per cent less nitrogen oxide than a pre-Euro vehicle manufactured before 1995.
Data cited by Dixon from the US National Biodiesel Board and the US Environmental Protection Agency collected in 2002 suggested the use of biodiesel would result in a relatively modest reduction in roadside emissions. Blending 20 per cent of biodiesel into fossil fuel diesel would cut carbon monoxide and particulate matter emissions by about 12 per cent, with no reduction in nitrogen oxide emission, the data showed.
Where biodiesel makes a bigger difference is in greenhouse gas emissions, data cited by Dixon from the European Union suggested biodiesel produced from recycled cooking oil emitted at least 85 per cent less greenhouse gases than fossil fuel diesel. Biodiesel made from plant oil results in a reduction of only about 40 per cent.
Dixon said Hong Kong's neighbours that had imposed mandatory biodiesel blending required the addition of 1 to 5 per cent of biodiesel and blending rates ranged between 2.5 and 7 per cent in the EU.
He added that he was optimistic that all of ASB's output would be consumed in Hong Kong in three years as the government was expected to step up efforts to tackle greenhouse gas emission.
Besides cutting pollution, domestic consumption of biodiesel would also help reduce smuggling of Hong Kong's used cooking oil into the mainland for the production of so-called recycled "gutter" oil, which is known to contain cancer-causing substances.
Legislator Paul Tse Wai-chun told the Legislative Council in March that government figures showed about 10 million litres of Hong Kong's 22.8 million litres of used cooking oil were exported annually, with the whereabouts of the remaining 12.8 million litres unknown. He said some of that oil was likely to be smuggled to the mainland badged as a "second-hand product" to escape regulations under the Waste Disposal Ordinance.
Under Hong Kong's pilot scheme, 5 per cent of biodiesel is blended into diesel used by government vehicles. The vehicles involved accounted for about 8 per cent of the Euro V diesel consumption by the government.
A spokesman for the Environmental Protection Department said the two-year second phase of the scheme had been rolled out, with the addition of the Leisure and Cultural Services Department and the Government Logistics Department as biodiesel users.
Dixon said he hoped the government would require all departments to adopt a 5 per cent mandatory biodiesel blending policy by the middle of next year.
Undersecretary for the Environment Christine Loh Kung-wai said she had recently met the bosses of all three biodiesel makers from used oil.
"Hong Kong is fortunate to already have three biodiesel producers," Loh said. "We are actively discussing with the producers and other stakeholders to join up all the pieces in a new policy as part of the work of the government's steering committee on recycling. A new policy can be expected in the foreseeable future."
Loh would not comment on whether it would include mandatory biodiesel consumption.
ASB chose Hong Kong for its plant due to the high density of restaurants in a relatively small land mass, which lowers the logistics costs for collecting the waste cooking oil. Dixon said that even if Hong Kong did not implement mandatory diesel blending, ASB's plant would still be profitable selling to Europe.
The company, 75 per cent owned by Bahrain-based Al Salam Bank and other Middle Eastern investors pulled in by the bank, is looking to build a biodiesel plant in another Asian city.
The Tseung Kwan O plant, with the capacity to churn out 100,000 tonnes of biodiesel a year, cost US$165 million to build, compared with an original budget of US$100 million. It was originally slated to come on stream in mid-2011. Construction was halted for a year due to cost overruns and funding shortages.
ASB aims to source 30 to 40 per cent of its feedstock from Hong Kong within two years, with the rest from Southeast Asian countries such as Singapore and Malaysia.
This article appeared in the South China Morning Post print edition as: Biofuel maker pushes product use in market