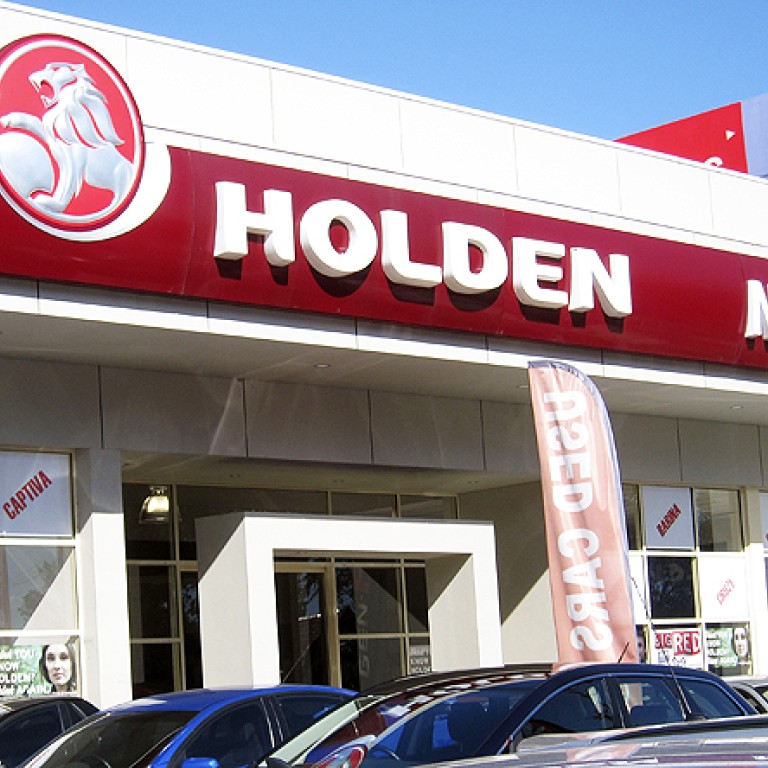 GM to stop making cars in Australia by 2017
General Motors said on Wednesday it will stop making cars and engines in Australia by the end of 2017, with nearly 2,900 jobs to be lost, because of high production costs and competition.
The decision could spell the end of car manufacturing in Australia as the industry will be too small for supporting businesses such as parts makers to remain economic. Toyota announced it is reassessing its future in Australia. A union said 50,000 jobs in the auto industry are in jeopardy.
GM's Australian subsidiary Holden once dominated Australian auto sales, but lost market share to imported cars. Ford once Holden's major rival in Australia, announced in May that it was ending production in the country in 2016. Toyota is the only other auto manufacturer in Australia.
Australia had four car manufacturers before Mitsubishi shut its doors in 2008.
GM's announcement has been anticipated for months. The Australian government has been under mounting political pressure to offer increased subsidies to the Detroit-based company to keep it manufacturing in Australia for the sake of the auto parts industry.
"The decision to end manufacturing in Australia reflects the perfect storm of negative influences the industry faces in the country including the sustained strength of the Australian dollar, high cost of production, small domestic market and arguably the most competitive and fragmented auto market in the world," GM's chief executive Dan Akerson said in a statement.
Holden, which has manufactured cars in Australia for 65 years, would become a sales company, he said.
The announcement was made the same day GM revealed that Akerson will be replaced by Mary Barra on January 15.
GM's Australia chairman Mike Devereux said GM cars rebadged as Holdens would continue to be sold and serviced in Australia after 2017.
GM is currently selling the Australia-built Chevrolet SS in the United States. The 6.2-litre V-8 muscle car is called the Holden VF Commodore in Australia.
"Building cars in this country is just not sustainable," Devereux told reporters.
Industry Minister Ian Macfarlane said he was "floored" when Devereux phoned and broke the news.
Macfarlane said he was disappointed that GM had made its decision before an inquiry had completed an analysis of government support of the auto industry.
Holden has received A$1.8 billion (US$1.6 billion) in federal government assistance in the past 11 years.
"The task for the industry has got measurably more difficult as a result of Holden's decision, but it is not impossible to maintain a component and car industry in Australia," Macfarlane told reporters.
Toyota said GM's decision put its own ability to make Australian cars under "unprecedented pressure".
"We will now work with our suppliers, key stakeholders and the government to determine our next steps and whether we can continue operating as the sole vehicle manufacturer in Australia," Toyota said in a statement.
The Australian Manufacturing Workers' Union, which represents most of the auto industry's workforce, predicted that Toyota would also shut its Australian plant.
"Toyota have told me that they won't be able to survive in Australia because of the lack of volume in the component industry," AMWU vehicle division secretary Dave Smith told reporters.
"This will spell the end of 50,000 automotive jobs," said Smith, blaming a lack of federal government support for GM's decision.
Acting Prime Minister Warren Truss blamed the decision on an overvalued Australian dollar, high labour costs and a limited local market where more than 50 car models are available to a population of only 23 million people.
The number of cars manufactured in Australia had declined by one third in only six years, he said.
"While Australians say they want locally-manufactured cars ... the reality is they don't buy them," Truss said.