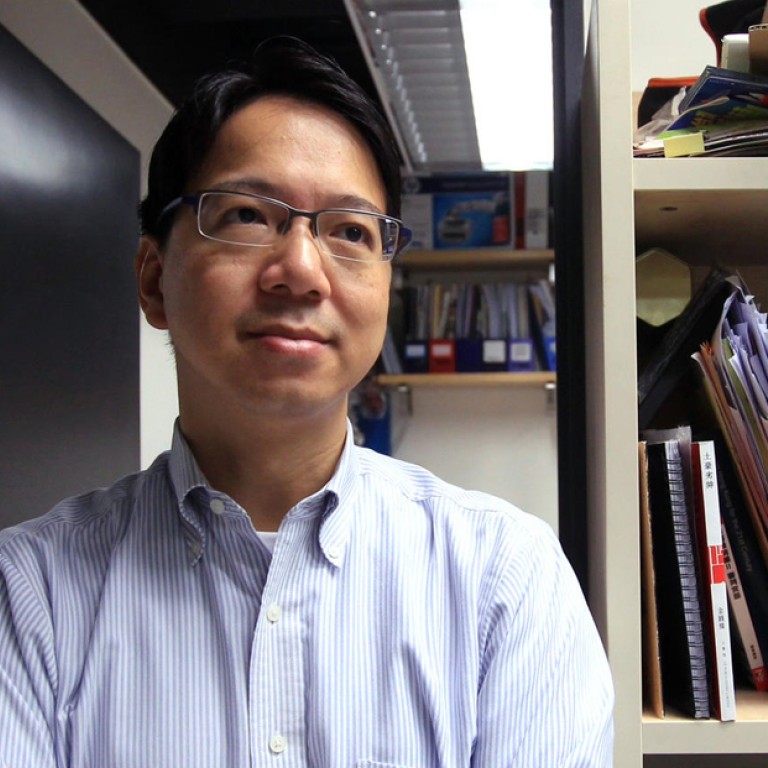 Update

|
HKTV forges ahead with mobile TV despite TVB cutting lease
Ricky Wong's network says it will not bow to its latest obstacle - rival TVB's premature cut of the leases of six hilltop transmission stations
Hong Kong Television Network (HKTV) says it will stick to its plan of launching mobile television by July despite its impending loss of transmission stations.
In the latest problem besetting the network, free-to-air broadcaster TVB said that by July 6 it would terminate the leasing of six transmission stations to China Mobile Hong Kong, which HKTV bought last month.
HKTV, chaired by broadcasting investor Ricky Wong Wai-kay, has been focusing its energies on launching mobile and internet television since the government rejected its application for a free-to-air TV licence in October.
The company plans to launch three to five channels in July. It will negotiate new leases with TVB to share the sites and facilities of the transmission stations, according to its filing with Hong Kong Exchanges and Clearing.
"Where necessary, the company may request The Office of the Communications Authority (Ofca) for assistance (such as mediation)," it said.
Under section 36AA of the Telecommunications Ordinance, the authority may direct a licensee to co-ordinate and co-operate with another licensee in the public interest to share the use of a facility, HKTV said.
On Monday, the company applied for a judicial review of the government's licensing decision.
A day later, TVB said it was ending the two lease contracts with six months' notice, citing legal uncertainties arising from China Mobile's ongoing checks into the acquisition of its subsidiary to see if it violated mainland rules. It declined to give the dates of the contract period.
HKTV told the stock exchange that the termination would not affect its plan to launch mobile television on July 1. It said technical solutions would ensure sufficient coverage for the new service, without spelling out details.
China Mobile Hong Kong has seven hilltop transmission stations in operation, the Ofca website shows.
HKTV trading was suspended yesterday morning after its share price fell more than 3 per cent. Trading resumed in the afternoon and closed at HK$3.36, down 0.6 per cent, compared with a gain of 1.25 per cent of the benchmark Hang Seng Index.
Meanwhile, Ofca said TVB or HKTV could request its intervention to reach an agreement.
As hilltop transmission stations were built on limited government land, the authority advocated that private operators should share the use of the facilities, a spokeswoman said. China Mobile Hong Kong could also consider building new stations on rooftops, she said.
Information-technology-sector lawmaker Charles Mok, of the Professional Commons, urged Ofca to clarify whether it would intervene.
"The reason TVB offers is not very reasonable," he said. "The investigation is internal. China Mobile did not say there was likely to be a problem, and did not require the deal to be reversed. In fact, it is already a done deal. What is taking place at China Mobile is none of [TVB's] business."
This article appeared in the South China Morning Post print edition as: HKTV forges ahead with mobile TV