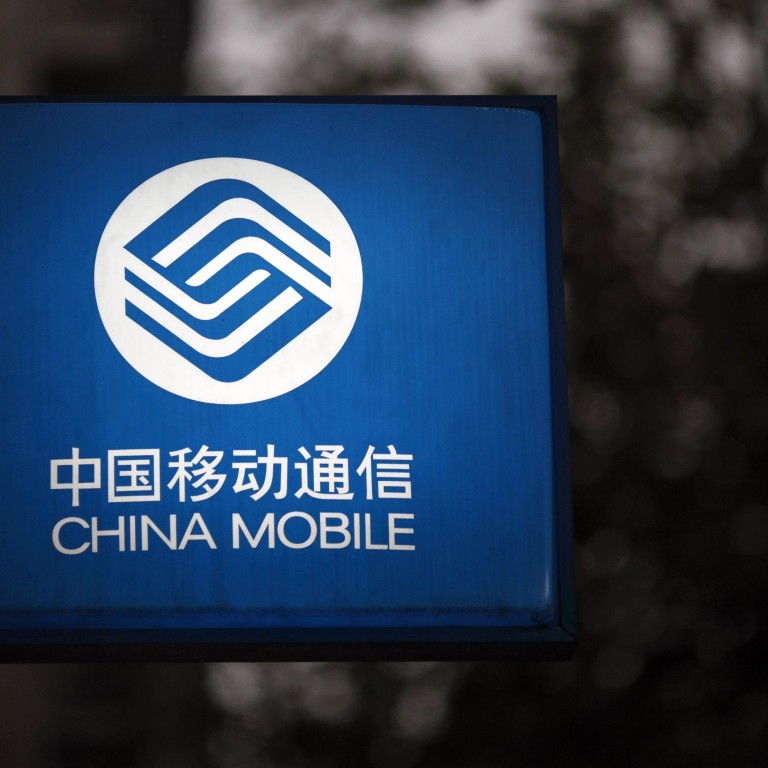 Opinion
Corporate China
by Doug Young
Corporate China
by Doug Young
China Mobile shakes up fixed-line broadband
China Mobile's fixed-line broadband price cuts in Beijing are a sign of new competition in the space this year, challenging the former duopoly of China Telecom and Unicom
A welcome development looks set to shake up China's fixed-line broadband sector this year, with word that leading wireless carrier China Mobile (
0941.HK
; NYSE: CHL) is offering aggressive pricing after receiving a license to offer fixed-line service late last year. Of course I'm speaking from the consumer's perspective, since China's 1.3 billion consumers and millions of businesses have had little or no choice for the last decade when choosing a fixed-line broadband supplier. The development looks less positive for the existing duopoly of China Telecom (
0728.HK
; NYSE: CHA) and China Unicom (
0762.HK
; NYSE: CHU, which may actually have to lower prices and improve their products to continue attracting new customers and keep existing ones from defecting. 
As a Shanghai resident, I've been waiting a long time for this development. China Telecom has had a near monopoly on the fixed-line broadband market in the nation's commercial capital for years, using the network it received when Beijing broke up the former national fixed-line phone monopoly nearly a decade ago. China Telecom operates such a monopoly throughout south China, while Unicom operates a similar near-monopoly throughout north China after it received the fixed-line assets in that part of the country from the former national fixed-line carrier.
The resulting duopoly in the fixed-line broadband business led the powerful National Development and Reform Commission (NDRC) to launch an anti-monopoly investigation
against the pair
two years ago. That move prompted both carriers to promise to lower prices and improve their service, but offered consumers nothing in terms of new competition from alternative products.
All that changed late last year when China Mobile finally got a fixed-line broadband license, and the nation's dominant wireless carrier has wasted no time rolling out new service in some markets. Now media are reporting that China Mobile has already lowered its prices for home-based broadband service in Beijing, reducing the cost for its two lowest-end packages
by about 40 per cent
. 
The report I read didn't contain any specific prices, but I'm fairly certain the new plans will be quite aggressive and competitive as China Mobile tries to quickly win new customers to its service. I haven't seen any literature yet for China Mobile's fixed-line broadband service here in Shanghai, but expect the company will step up its promotion of the service here and throughout China later this year. I personally would consider switching my service, especially if China Mobile can offer substantially lower prices than my current service from China Telecom.
In terms of impact, a quick look at the latest reports from Unicom and China Telecom shows that fixed-line broadband now accounts for about 15 percent of revenue for the former and an even bigger piece of the latter's business. Unicom said that of its 272 billion yuan (HK$2.11 trillion) in revenue in the first nine months of 2013, about 34 billion yuan came from broadband. China Telecom doesn't get so specific in its third-quarter report, but its broadband revenue was likely around 60 billion yuan in the first nine months, accounting for about a quarter of its total revenue.
So what's ahead for fixed-line broadband in 2014? The one thing that's clear is that the market will finally get some much needed competition, meaning both Unicom and China Telecom should see their broadband revenue growth slow sharply or even start to contract during the year. China Mobile should be able to quickly build up a new broadband user base, especially if it is allowed to invest in a new national cable TV company being formed through the consolidation of the many local operators throughout China. In any scenario, 2014 certainly should be a watershed year for competition in China's fixed-line broadband space.
Bottom line: China Mobile's fixed-line broadband price cuts in Beijing are a sign of new competition in the space this year, challenging the former duopoly of China Telecom and Unicom.