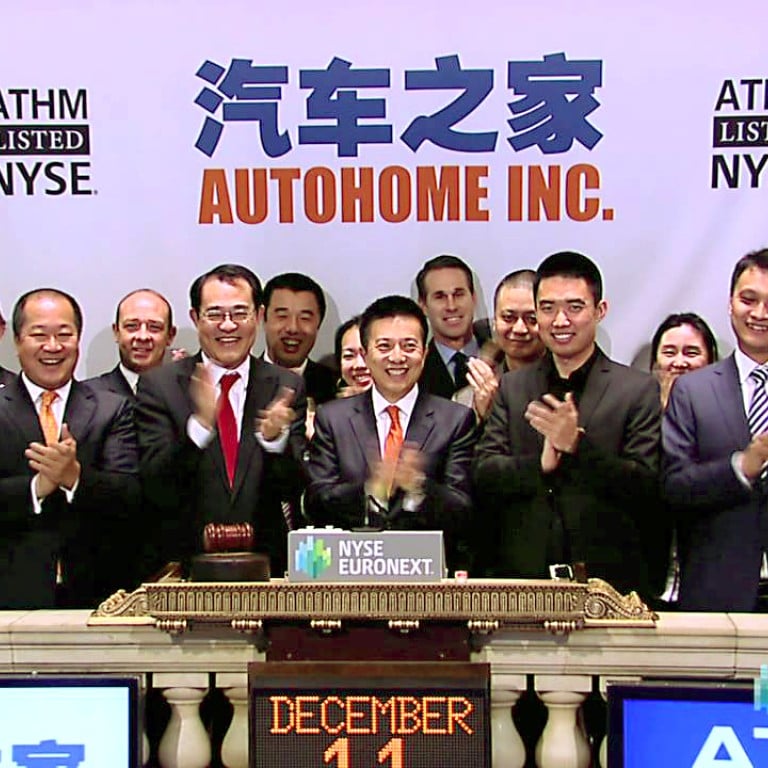 Opinion
Corporate China
by Doug Young
Corporate China
by Doug Young
Weibo: personal moments from Autohome, New Oriental, LinkedIn
In this final edition of my weekly microblog column from the Year of the Snake, I thought I'd step back from all the promotional hype I usually write about and look at the more ordinary and often revealing moments from some of China's top tech executives. This week we look at some of the quieter and more everyday thoughts from top officials at newly listed Autohome (NYSE: ATHM), educational services firm New Oriental (NYSE: EDU) and professional networking site LinkedIn (Nasdaq: LNKD). Such personal moments not only offer insight to some of these top executives and how they think, but also seem like an appropriate way to end the lunar year as everyone heads home for family reunions.
Let's start off our personal moments with Autohome, whose founder Li Xiang is a very rich man after his car information website made a successful IPO in December. The company's share price has nearly doubled since then, giving Autohome a market value of more than US$3 billion (HK$23 billion).
Autohome's owes its huge success to the explosive growth in China's car market, which passed the US in 2010 to become the world's largest. But it wasn't always that way for people like Li, who grew up in a far different China from the one today. In a post on his microblog, Li recalls how he was hit from behind and then briefly pinned beneath a horse-drawn cart when he was four or five years old, back in the days when horses and bicycles were far more common in China than the cars that clog its roads today.
Li remembers how some of his relatives were riding on the cart at the time, and how they were all shocked and
scrambled to help
. He was prompted to reminisce about the childhood accident after reading a more recent report about a 3-year-old child who was hit by a van in Guangxi, but escaped with only some cuts and bruises. His observations underscore just how dangerous China's roads are, whether it was 40 years ago or today.
From Li, let's move to the more tempestuous Michael Yu, chairman of New Oriental, another major US-listed Chinese firm with a market value of over $4 billion. Despite the huge promise of China's vast education market, New Oriental's stock price hasn't risen all that much over the last four years -- even as many big Internet names have rallied. That lack of investor interest led an impatient Yu to make comments last year that led some to speculate he might try to take his company private.