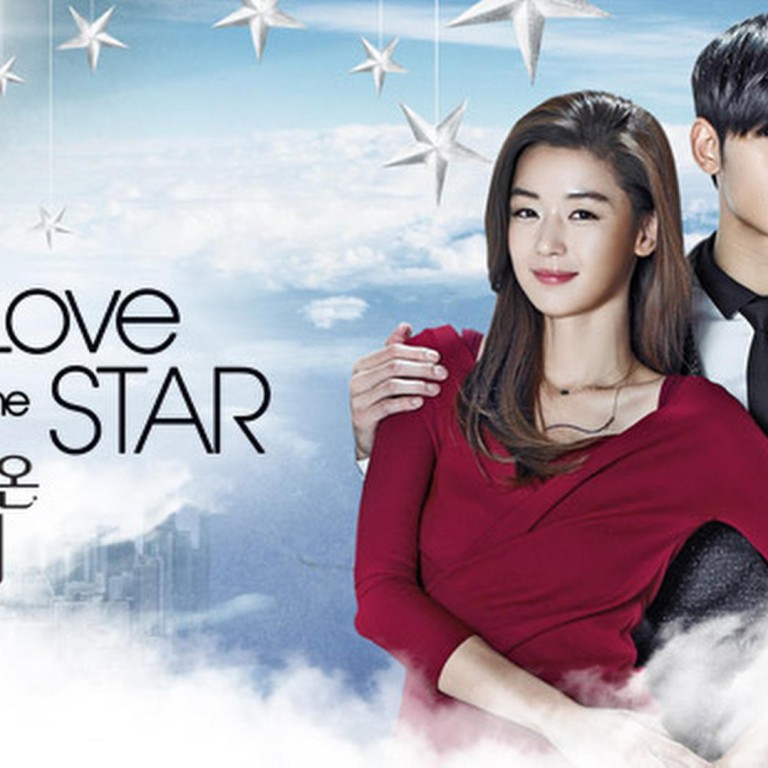 South Korean TV dramas exploit success to push products across Asia
Companies paying huge amounts for product placement on TV shows to boost sales in Asia
The export success of South Korea's television dramas has spawned a hard-selling world of branded entertainment that uses product placement to push everything from smartphones to lipsticks.
The so-called Hallyu (Korean Wave) of television shows and pop music has long conquered most of Asia and, in recent years, found fans in the Middle East, Latin America and North Africa.
The vast audiences opened stealth marketing opportunities that have become distinctly less stealthy as competition has intensified.
South Korean firms now spend millions of dollars ensuring lovers in popular soap operas confess their feelings via Samsung smartphones, kiss in Hyundai cars and move into a house equipped with a giant LG TV.
The power of the most popular dramas to launch new trends and boost existing ones was displayed by the recent production - an unlikely love story between a top female movie star and a 400-year-old alien disguised as a human.
The SBS television show was a huge hit, especially in China where it triggered a craze for Korean-style fried chicken and beer, the favoured comfort food of the show's heroine - played by Gianna Jun. The main characters talked and sent texts on Samsung's Galaxy Note smartphones, or chatted via the Line mobile app made by Naver, Seoul's top portal.
Jun's character used lotions and lipsticks made by Amorepacific, the South's largest cosmetics firm. Supporting characters had an insatiable taste for mini-desserts made by CJ - the country's top food company.
The exposure clearly pays off.
Amorepacific said sales of the skincare products and lipsticks used by Jun surged 75 per cent and 400 per cent respectively, largely thanks to booming sales in China.
"In the past, PPL [product placement] on South Korean TV shows boosted domestic sales only," the company said. "But we've recently seen it having an immediate and widespread impact in Asia, especially in China."
Amorepacific's overseas sales grew 28 per cent in 2013, boosted by a 29 per cent expansion in China.
More than 90 per cent of product placement deals on South Korean soap operas involve domestic firms, but foreign companies are also being attracted by the lure of improved sales in a key regional market.
In , a pair of US$625 Jimmy Choo shoes worn by Jun sold out across Asia within days.
Even more dramatically, it only took a rumour - the brand name never appeared - that the lipstick Jun used in one episode was from Yves St Laurent to cause a similar run on that product.
Neither Jimmy Choo nor YSL had even struck a deal to have their products in the show.
Mercedes-Benz did, and the German carmaker saw sales of its models featured in the show spike.
"Many companies now know if their products are featured in our shows, Asian viewers, especially women, will feel more familiar with their brands - whether on a conscious or unconscious level," said Kim Yeongseop, an executive producer at SBS.
While details of product placement deals are not disclosed, industry sources say exposure on popular shows costs at least 100 million won (HK$75.8 million) and much more for a hit drama featuring A-list stars with a regional following.
The biggest spender of all is Samsung - the world's largest technology firm by revenue - which sponsors around two-thirds of all home-grown soap operas, said Kim Si-hyun, head of 153 Production, a major product placement agency in Seoul.
"It's a full package, meaning all visible consumer electronics like smartphones, computers, cameras, air conditioners, TVs and refrigerators are Samsung products, from beginning to end," Kim said.
This article appeared in the South China Morning Post print edition as: Korean dramas exploit success to push products