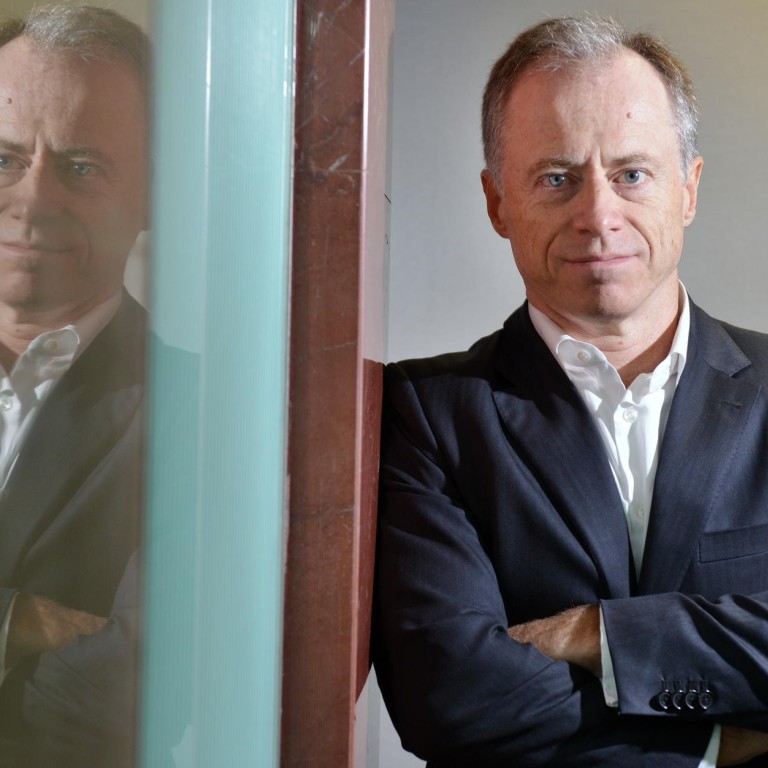 Hong Kong biodiesel firms urge government controls on imports
HK operators using waste cooking oil say they cannot compete with cheaper overseas feedstock sources that have an environmental impact
Hong Kong biodiesel makers are urging the government to regulate cheaper imports that they say are derived from less sustainable sources.
The local firms welcome the government's plan to study the viability of greater adoption of biodiesel, including making it mandatory, but say a local market for homegrown makers using waste cooking oil as feedstock is likely to remain elusive.
They say it is impossible to compete with cheaper imported crop or palm-based biodiesel from Southeast Asia, where both land and labour are cheap, even though such oil has a far higher carbon footprint than biodiesel from waste cooking oil.
"We hope the government will implement measures to help relieve the hardship endured by us biodiesel makers that use waste cooking oil," said Kenji Wong Yiu-kwong, operation director at Champway Technology, which built 20,000 tonnes of annual biodiesel output capacity a few years ago in Tuen Mun. It is running at a loss. He hopes the government will restrict waste cooking oil exports, some of which ends up on the mainland and recycled for human or animal consumption.
Because of the higher prices of food oil compared with fuel oil, traders have also been bidding up the price of waste oil sourced from Hong Kong, raising the material costs for local producers of biodiesel used as motor fuel.
An industry executive who did not want to be named said Hong Kong can look to Shanghai and Taiwan for ideas on regulating waste oil disposal. Both restrict waste oil exports to secure feedstock for local biodiesel makers, he said, adding Shanghai licenses only 18 waste oil collectors and two biodiesel makers, and regulates waste oil prices.
Steve Choi, an executive director of Sha Tin-based Dynamic Progress International, which has a biodiesel capacity of 18,000 tonnes in Tuen Mun, said the government should abolish an import levy on methanol, which accounts for 11 per cent of biodiesel's content. The levy amounts to about 4 per cent of diesel's retail price.
The financial reports of Dynamic's listed parent Alltronics, an electronic products maker, show its biodiesel operation has been in the red since its 2008 start. It lost HK$3.3 million in its best year, 2012, when it was awarded a government tender to supply diesel containing 5 per cent biodiesel. But the contract expired in April last year and the firm then lost out to an importer for a bigger government tender. "There was no environmental sustainability or carbon footprint requirement for imports, so we lost on price," Choi said.
Anthony Dixon, chief executive of Middle Eastern-funded ASB Biodiesel which recently started a HK$1.36 billion, 100,000 tonne-a-year waste-oil-derived biodiesel plant in Tseung Kwan O, urged the government to enforce mandatory blending of biodiesel into regular fuel oil. "Since when did laissez-faire economics ever make progress with environmental issues and can we afford to wait?" he said.
Dixon estimates that a 5 per cent blending rule will cost end-users 6.5 HK cents per litre, or a 0.5 per cent premium at the pump.
The total cost of stipulating blending is estimated at about HK$70 million, given the annual usage of one million tonnes by the road transport sector that accounts for 75 per cent of Hong Kong's diesel usage.
ASB's plant primarily exports to Europe, the world's biggest and most regulated market. Dixon said while the EU does not prohibit import of biodiesel from non-sustainable sources, such imports do not count towards blending obligations. Some of ASB's products are distributed to local users such as Gammon Construction and the Airport Authority.
Blended biodiesel made up 30 per cent of Gammon's non-road diesel usage last year. It aims for 50 per cent this year, from sustainable sources, and prefers local supply.
The ASB plant's output has the capacity to offset 3.6 per cent of the annual greenhouse gas emitted by Hong Kong's transport sector.
However, the need to import waste oil amid competitive local supply and long-distance biodiesel shipping to Europe offset its environmental benefits.
This article appeared in the South China Morning Post print edition as: Biodiesel firms urge action on imports