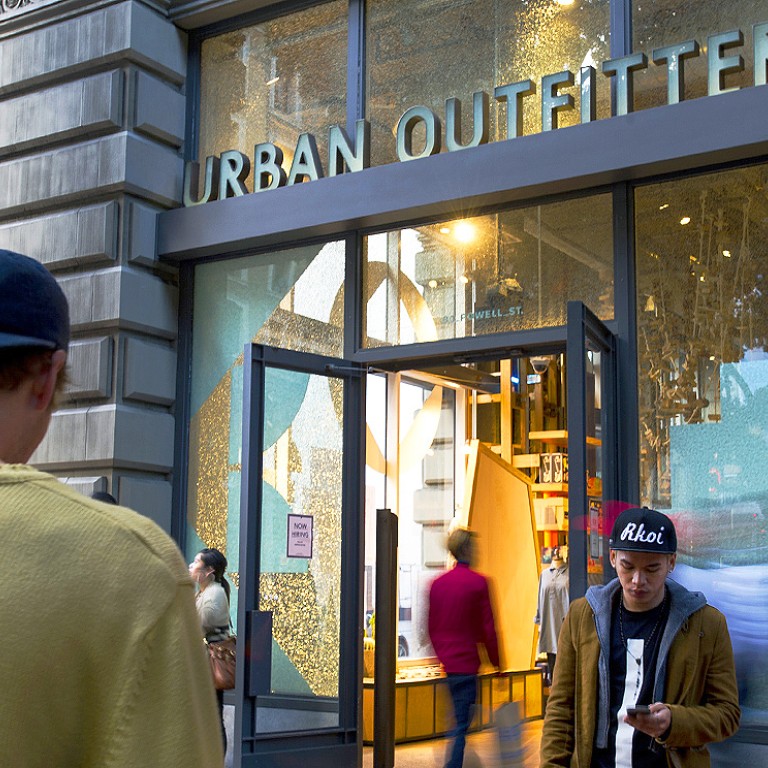 New
Urban Outfitters opens first Asian store in Hong Kong
American high-street chain Urban Outfitters is opening its first Asian store in Hong Kong at the end of the month in a wider push to the region as sales in its United States operations falter.
The new store would open on September 30, joining sister brand Free People at Lab Concept at Queensway Plaza, the company said in a press release.
Founded in Philadelphia in 1970, Urban Outfitters is known for its alternative, quirky apparel and homewares, and sells vintage clothing and accessories sourced from Europe and California.
The label's parent group Urban Outfitters Inc would be following in the steps of other overseas retailers including Juicy Couture, Gap, Abercrombie & Fitch, which are looking east as their home market stagnates.
Shares of the Nasdaq-listed stock fell 10 per cent on Wednesday after the company missed second-quarter estimates and management said same-store sales at its namesake business fell 10 per cent. Management added that same-store sales were "in the low single digits" so far this quarter.
The Urban Outfitters concept has struggled for some time after losing its chief executive two years ago and enduring several high-profile embarrassments from bad fashion calls.
At the end of this month, Urban Outfitters will count more than 200 stores in the US and 42 in Europe.