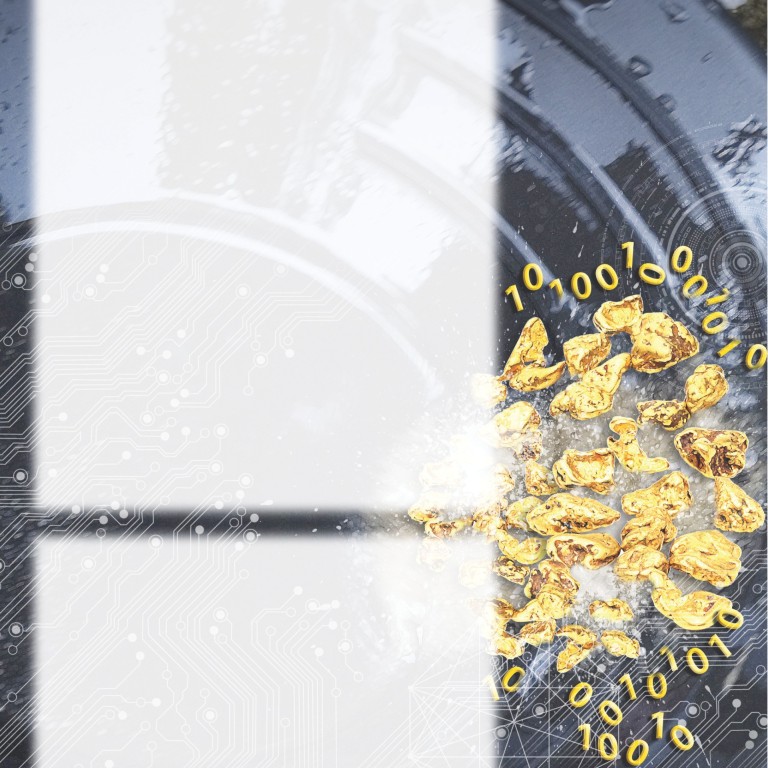 The next goldmine? venture capitalists on the lookout for Chinese tech start-ups
Venture capitalists are on the lookout for future stars in the mainland technology sector - innovative online mobile and finance start-ups
When technology investor Zhou Wei was looking for mainland start-ups to back, he was "100 per cent" certain that innovative online mobile and finance companies would overtake traditional peers to emerge as future stars.
"Internet is breaking all kinds of boundaries and increasing transparency," Zhou said, when asked on the kind of companies he likes to put his money on.
Based in Beijing, Zhou, a former head of a payment company who became a venture capitalist, believes the next drivers of the mainland's highly fragmented technology sector will be young professionals with solid industry background rather than freshly minted management students with little real-life experience.
"I try to think and act like the new generation of entrepreneurs who are in their mid-20s, or the so-called post-90s group, because they know what's going to be popular and click," Zhou said. "I even go out drinking with them at times to understand their lifestyle and preferences."
Alibaba Group Holding's US$25 billion initial public offering in New York has rekindled the interest of venture capital firms in Chinese technology companies.
But even with the potential of ultra-high returns, many investors acknowledge that the valuations of technology start-ups are testing new highs since the dotcom bubble burst in 2000. The sector, however, is increasingly drawing the attention of moneybags because of the prospects in mobile and online shopping and lending businesses.
The pace of innovation is going to be multipolar and multidimensional, says Thomas Tsao, the managing partner of Gobi Partners, alluding to the fact that start-ups of this generation will need to have a global vision rather than focus solely on the mainland market.
With the world increasingly becoming interconnected, there are already signs that new Chinese technology entrepreneurs are adopting global corporate practices, adopting Facebook-style campuses and work practices.
In Google's app store, a free junk-file-cleaning app called "Clean Master" has been ranked one of the most downloaded globally, creating a sensation in the Android universe. The US-born app of Lei Jun, the founder of mainland smartphone maker Xiaomi, is consistently ranked among the 10 most downloaded apps after Facebook and WhatsApp.
David Yuan, a partner at Redpoint Ventures, a US$3.4 billion US venture capital firm focused on early-stage investments, agrees the key to success is global appeal. His firm recently invested in a start-up founded by a former executive of Chinese Web security firm Qihoo360.
"In Google store, the app has been downloaded more than 50 million times in six months since it was launched this year, a trend that shows we should be funding more global mobile firms," said Yuan, who declined to name the company.
The number of smartphone users is expected to increase by two billion in the next few years, with the bulk of the growth coming from emerging markets including Southeast Asia, the Middle East and Latin America, where penetration remains low, according to Yuan's estimate.
"I believe at least a dozen Chinese technology companies will begin their global push in these growth markets," Yuan said.
Despite his optimism, the path to global push is strewn with obstacles. Xiaomi, the world's third-biggest smartphone vendor, had laid out a bold expansion plan but had to delay its push into five countries this year because of technical and supply-side issues.
Zhou, on the other hand, is more pragmatic and is not averse to opening his wallet to businesses closer home. He has invested in China's biggest voice content platform Ximalaya, pointing out that the company's user base jumped from 10 million to 70 million in six months because of social media and content sharing by teens.
"The Chinese market should be categorised as consumer-driven," Zhou said. "That's why companies offering platform services should prevail in the long term."
Online platforms opening the world to individuals are a big draw for professional investors, especially after the runaway success of Alibaba's retail site Taobao marketplace that pulled in a record-breaking US$9.3 billion in sales on Singles' Day, the biggest online shopping event in the world.
Larry Keeley, the president of Doblin, a consulting firm, says the seeds of innovation in China will take root and gradually bear fruit as more large technology firms led by Baidu, Alibaba and Tencent Holdings start to consolidate the consumer market by offering world-class products.
"Yuebao and Alipay, Alibaba's online fund and payment system, are good examples of market innovation that has put pressure on traditional banks," Keeley said. "From once being a games-oriented market, the Chinese technology sector is in transition to become more diversified."
This article appeared in the South China Morning Post print edition as: The next gold mine