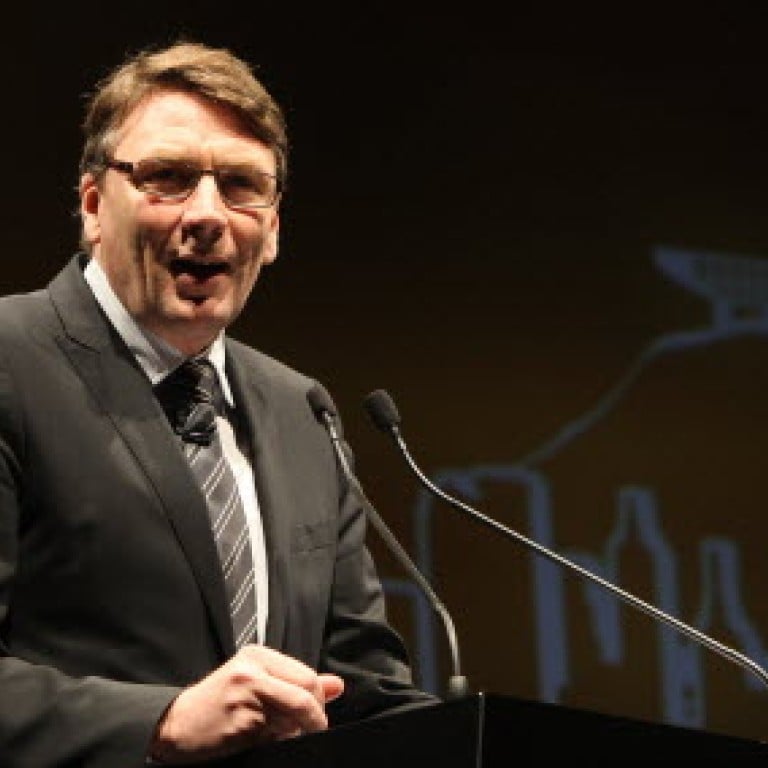 Telstra buys submarine cable network operator Pacnet for US$697 million
Telstra Corp is looking to expand its operations in China through its US$697 million acquisition of Pacnet, operator of Asia's largest privately owned submarine cable network.
Telstra Corp, Australia's biggest telecommunications company, is looking to expand its operations in China through its US$697 million acquisition of Pacnet, operator of Asia's largest privately owned submarine cable network.
The deal announced yesterday includes Hong Kong and Singapore-based Pacnet's interest in its mainland joint venture, PBS, which is licensed to operate a domestic internet protocol virtual private network and provide data centre services in most major provinces.
Privately held Pacnet's traditional customers are telecommunications network operators, multinational corporations and governments across the Asia-Pacific region. Since last year, the company has sharpened its focus on managed services and data centre operations.
Telstra chief executive David Thodey said the acquisition was a significant step for expanding the company's business beyond Australia.
"Asia is an important part of our growth strategy," Thodey said. "We believe this acquisition will help us become a leading provider of enterprise services to multinational companies and carriers in the region.
"For Australian businesses, businesses across Asia and important companies looking to expand and grow in Asia, the combined entity will provide powerful new options for networks and services."
Telstra also anticipates operational and cost-saving synergies from the deal.
The regional business of Telstra's global enterprises and services (GES) division is expected to almost double in size following the Pacnet acquisition. Months before the deal's announcement, Telstra said it would cut jobs at GES between September this year and October next year.
Pacnet's acquisition has come about 16 months after Edward Snowden, the fugitive former American intelligence contractor, alleged that computers at the company's Hong Kong headquarters were hacked by the United States' National Security Agency (NSA) in 2009.
The reported in June last year that hundreds of computers in Hong Kong and the mainland had been targeted by the NSA over a four-year period.
Snowden said the NSA's operation on Pacnet had been shut down. His data on Pacnet was based on a range of information, including dates, domain names, internet protocol numbers and other operational details.
Following that news, the senior management at Pacnet engaged third-party security firms to conduct a sweeping security audit across the company's operations.
Brendon Riley, GES group executive at Telstra, assured that the matter has been looked into. "As you would expect, we've done very considerable due diligence [on Pacnet's operations]," Riley told the yesterday.
Focusing on the positive aspects of the Telstra acquisition, Pacnet chief executive Carl Grivner said: "The addition of Pacnet's subsea fibre network, data centre assets, capability in China and dedicated employee base to Telstra's world-class infrastructure and management will give it the ability to accelerate business growth in the region."
The transaction is subject to regulatory and Pacnet financier approvals, and is expected to be completed by the middle of next year.
Last year, Pacnet generated revenue of US$472 million and earnings before interest, tax, depreciation and amortisation of US$111 million.
The company's annual revenue has decreased after it exited low-margin businesses, such as residential broadband access. It had revenue of US$518.5 million in 2012 and US$528.6 million in 2011.
As of last month, Pacnet had 815 employees across 25 offices located in 24 cities in 11 countries and regions - Australia, mainland China, Hong Kong, India, Japan, Malaysia, the Philippines, Singapore, South Korea, Taiwan, Thailand, Britain and the US.
The company operates a network of 29 interconnected data centres in 17 cities across the Asia-Pacific region. Its submarine cable network is connected to 21 cable landing stations in mainland China, Hong Kong, Japan, the Philippines, Singapore, South Korea and Taiwan.
In the enterprise segment, Pacnet has about 2,400 customers in the financial services, internet, social networking, e-commerce, information technology and professional services sectors. It also has about 220 carrier customers, comprising both retail and wholesale telecommunications players.
This article appeared in the South China Morning Post print edition as: Telstra buys Pacnet for US$697m in China push