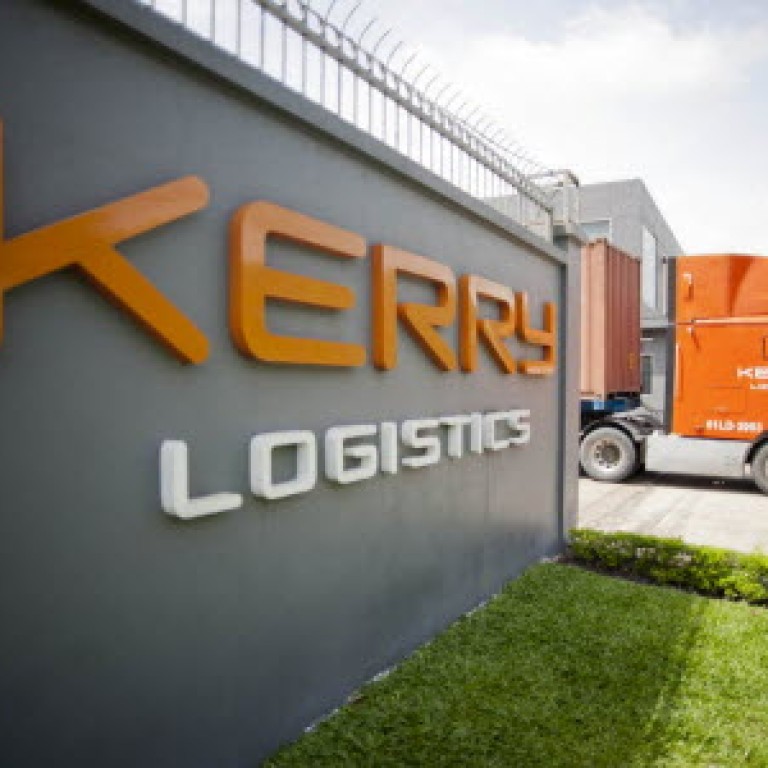 New
Kerry Logistics pays US$32 million for 70pc stake in Middle East operation
Kerry Logistics is acquiring a Dubai-based logistics company for US$32 million in order to expand its business in the Middle East.
In an announcement posted on the Hong Kong stock exchange website on Tuesday morning, Kerry Logistics said it had agreed on Monday to purchase a 70 per cent stake in Able Logistics, an integrated services provider specialising in freight forwarding and cross-border land transportation.
"As the group looks to acquire businesses to complement its current network and services, as well as develop new markets, the board believes that the acquisition represents a unique opportunity to expand the group's capabilities in the Middle East and connect globally, through a key and growing logistics centre linking Asia to Europe and the growing opportunities in Africa," Kerry Logistics said.
Able Logistics, founded in 2001, made a net profit of US$6 million last year, up from US$5 million in 2012, and has net asset value of approximately US$44.1 million, according to the announcement.
It had "a leading regional position based upon its extensive network throughout the Middle East", Kerry Logistics said. Able Logistics' chairman and managing director will continue to hold the remaining 30 per cent shares.
Hong Kong-based Kerry Logistics recently formed freight-forwarding joint ventures in New Zealand and Australia, linking the Trans-Tasman market to Asia, which is its focus. It had said it planned to invest HK$973 million, or 51 per cent of the proceeds from its Hong Kong initial public offering in December last year, on international expansion.
"The board believes that the addition of capabilities in the Middle East will serve to enhance the group's current service and its geographic offering to its clients and will allow it to develop relationships with clients of the target group," Kerry Logistics said.
Kerry Logistics reported an 8 per cent rise in core net profit to HK$490 million for the first half of this year.
Kerry Logistics is part of the Kerry Group, which also controls SCMP Group, publisher of the South China Morning Post.