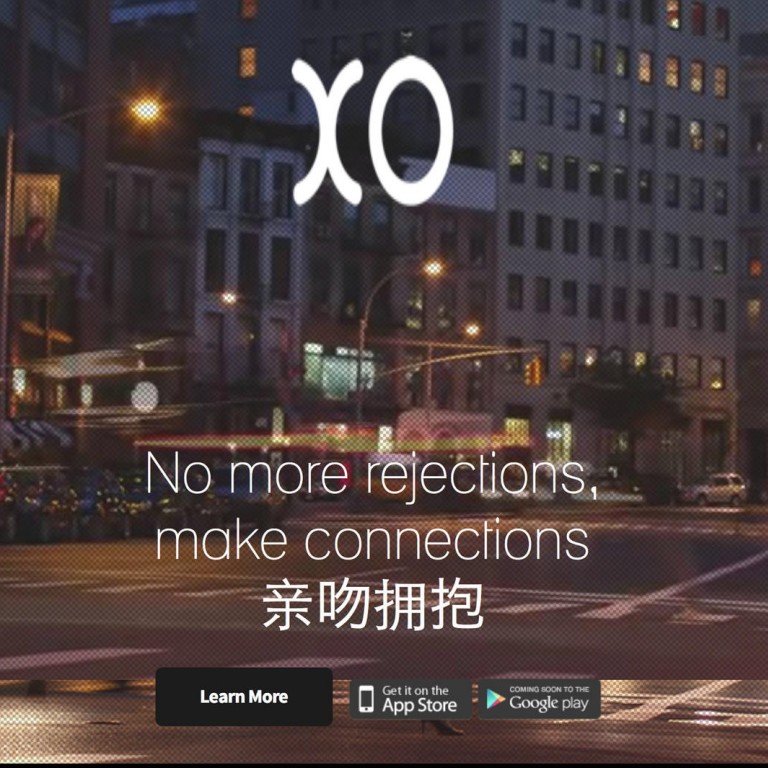 Australian suitor buys Hong Kong dating start-up Kiss Hugs
Whenever you hear talk about Hong Kong and technology start-ups, there is usually a sniffy response from some quarters with people saying Hong Kong is a user of technology rather than an initiator.
But there is evidence that the city is gaining traction as a technology hub. Take Thursday's announcement of the acquisition of Hong Kong start-up Kiss Hugs
KissHugs.com
by Australian-listed technology company Crowd Mobile for an undisclosed sum.
Kiss Hugs is a mobile dating app founded by American Roger Blackstein, who spent two years working in Hong Kong and is now based in the United States. The site was launched in November 2013 and Hong Kong-based angel investor Bigcolors took a 12.5 per cent stake in the company a month later, providing most of its seed capital. It has provided technical support and helped develop the app.
With the sale of Kiss Hugs, Bigcolors has made a return of 5.6 times on its investment in the space of a year. It follows the sale of Taxiwise early last year, in which the company made a return of 22 times on its investment.
"This latest sale is very exciting because it shows that our model is working and that Hong Kong start-ups are attracting big money," said James Giancotti, a co-founder of Bigcolors, which attracts funds from investors and then looks for start-up projects in which to invest. "The idea is to buy into companies, grow them, make them successful and sell them."
People talk a lot in the start-up business about getting hold of money, but selling is another matter. "When there's a sale, people go 'OK, so there's actually money to be made in this business as well as to be spent'," said Giancotti.
Crowd Mobile describes itself as a global mobile entertainment and micro job network that allows customers globally to crowd-source answers to their much-needed questions and pay a small fee for each answer received. Currently, it operates in Australia and Europe.
Crowd Mobile chief executive Domenic Carosa said: "Strategically, this is an important transaction for the company as we take our first steps into Asia. We are very excited by the growth opportunities that the Asian market presents for Crowd Mobile. The Kiss Hugs IP will be leveraged with Crowd Mobile's crowd-sourced micro job cloud-based technology."
The other point of interest here is that Crowd Mobile wants to get into Asia and is using Hong Kong as a jumping-off point by buying a start-up in the city. Crowd Mobile emphasises the point in its statement, noting that Asia is an attractive market for its high level of smartphone usage and significant growth in in-app spending.
Asia accounts for the highest proportion of global mobile app revenue, at 41 per cent. Mobile app revenue growth of 162 per cent in the region also outpaced that of all other continents in 2013.
So Hong Kong start-ups are attracting a lot of overseas money. Online lending start-up WeLend attracted US$20 million from Russia and Li Ka-shing, while GoGoVan, another start-up, received US$10 million from mainland Chinese investors, and 8 Securities received US$12 million.
There certainly seems to be more optimism and excitement in the sector than there was 18 months ago when concern arose that companies looking for their second round of funding would head off to Silicon Valley.
Giancotti said there had been a paradigm shift in the way highly capitalised technology companies viewed Hong Kong. "The more money that comes in, the more it encourages entrepreneurship and the better it is for people that follow in their footsteps, particularly youth."
Have you got any stories that Lai See should know about? E-mail them to [email protected]