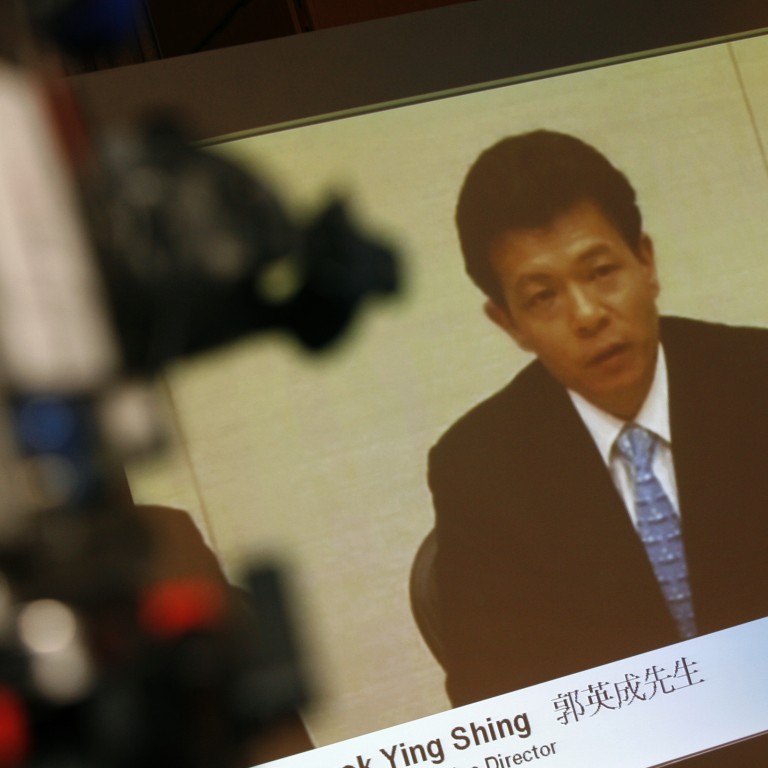 New
Kaisa saga puts focus on investor Sino Life Insurance
Analysts seek to know more about insurer after stake increase in Chinese developer
As Kaisa Group Holdings seeks to avert a debt default after a member of the controlling Kwok family left, analysts are taking a closer look at Sino Life Insurance, the Chinese developer's second-largest shareholder.
Sino Life raised its stake in Kaisa to 29.96 per cent on December 3 by acquiring an 11.2 per cent block from the family of founder and former chairman Kwok Ying-shing, according to a stock exchange filing.
Three of Kaisa's five executive directors are representatives from Shenzhen Fude, a substantial owner of the insurer, another filing shows.
"We have very little knowledge on Sino Life and its major stakeholder Zhang Jun, his background and wealth, and more importantly, his relationship with the government," said Alan Kao, a credit strategist at Haitong International Securities. "Some of its investments are also owned by the Shenzhen government and that implies some kind of ties, although so far it seems to have not worked out for Kaisa."
Shenzhen-based Sino Life was officially established in March 2002, according to its website, and is led by Zhang.
Kaisa's co-chairmen Sun Yuenan and Ye Lieli are vice-presidents at Shenzhen Fude, as is another director Lei Fugui, according to notices on their board appointment last month.
The Kaisa stake is among more than US$6.5 billion of assets held by Sino Life. It also has holdings in Gemdale, China Merchant Bank, Shenzhen Agricultural Products, distillery Kweichow Moutai and China Coal Energy.
Sino Life bought the 11.2 per cent stake in Kaisa from the Kwok family for HK$1.67 billion, or HK$2.898 per share, according to its exchange filing. Kaisa shares dropped 45 per cent to HK$1.59 from that price before being halted from trading last month.
The rationale for the trade between Sino Life and the Kwok family was not very clear, making it better to avoid Kaisa bonds for now, said Michelle Kuo from Union Securities Investment Trust in Taipei. "We hope for more transparency," she said.
The builder failed to make an interest payment due on January 8 on US$500 million of 10.25 per cent US dollar bonds.
Kaisa said on Wednesday it was appointing Houlihan Lokey (China) as its financial adviser to provide strategic advice on its capital structure, including its offshore and onshore debt and other obligations.
This article appeared in the South China Morning Post print edition as: Kaisa saga puts focus on investor Sino Life