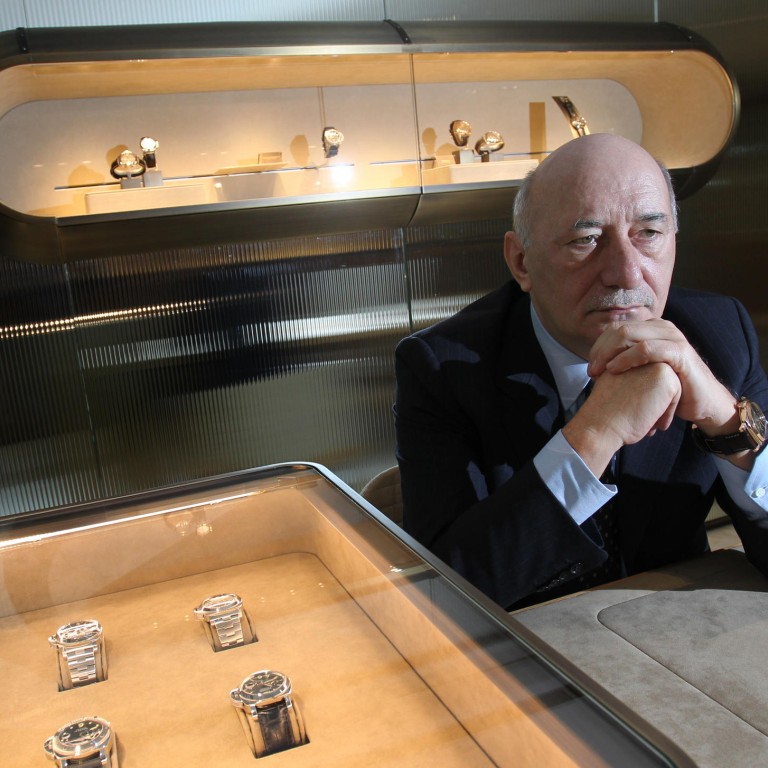 New

|
CORRECTED - Officine Panerai drops prices in Hong Kong as euro weakens
Luxury watch brand adjusts prices in its most important market
(Changes 20 per cent price cut to 5 per cent price cut in lead paragraph, replaces quote in second paragraph. A corrected repetition of the story follows below)
Luxury European watch brand Officine Panerai has dropped its prices in Hong Kong by 5 per cent in response to the changes in the value of the euro currency, its chief executive Angelo Bonati told the
"We try to keep lower prices in Hong Kong in order to be more balanced with Europe," Bonati said, explaining the price moves that had taken place over the last month. "We increased the prices 6 per cent in Europe and we decreased the prices in Hong Kong five per cent."
The Florence-based brand says Hong Kong is its single most important market, accounting for 20 per cent of turnover.
Panerai is not the first prestige watch brand to adjust prices.
Swiss watchmaker Patek Philippe has trimmed its prices in the city by about 20 per cent.
"We expected other brands to follow suit," CLSA analyst Mariana Kou said.
"Patek Philippe was an indication of how weak the market is."
An earlier report from Kou on February 11 noted that watch brands had increased prices in Europe by an average of 8 per cent. "Patek Philippe's price cut in Hong Kong confirmed our view that high-end luxury is struggling," the report said.
Although the negative sentiment from the Occupy protests is lifting, the hard luxury market continues to be rocky under mainland China's anti-graft drive and a trend to shop further abroad.
Chow Tai Fook, viewed as a bellwether of the hard luxury segment, reported that sales over the Lunar New Year period plunged 24 per cent from a year ago.
Comparing same-store sales growth from the 14 days prior to and the first four days of Lunar New Year, gold products plunged 38 per cent and gem-set jewellery fell 17 per cent in Hong Kong and Macau.
Prestige names like Panerai, however, are responding by individualising the in-store experience.
It expanded its Canton Road store to take over an entire 11-floor building.
Unlike other flagship stores that tend to spread their large square footage over just two or three storeys, each floor is still relatively small giving it an intimate feel.
This article appeared in the South China Morning Post print edition as: Weakening euro hits Officine Panerai in HK