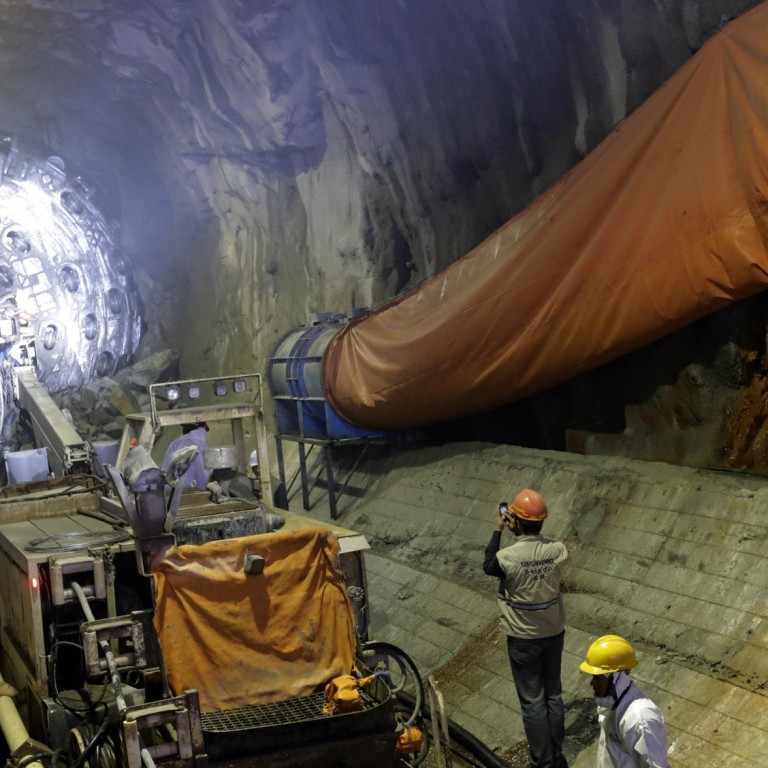 New

|
Study finds Chinese firms can beat global peers on social responsibility
Study examines the corporate social responsibility and environmental performance of Chinese investors in Latin American resources
Although China's huge investments in Latin American resources have generated environmental and social problems, Chinese companies operating in the continent have sometimes surpassed global peers in terms of corporate social responsibility (CSR), Boston University's Global Economic Governance Initiative (GEGI) says in a report.
"Our case studies show that Chinese firms are capable of meeting and beating the environmental and social standards set by their host countries," GEGI said.
"Our research shows that Chinese firms do not perform significantly worse relative to domestic or other international firms. We have found some instances of Chinese investors outperforming their local and international competitors, especially when given the right incentives and regulatory framework."
The report said Chinese state-owned oil giant Sinopec had a better environmental record in Ecuador than most of its competitors, with fewer local protests over oil spills. Another example was Chinalco Mining Corp International in Peru. The Chinese state-owned firm, which is listed in Hong Kong, built a new town with modern sanitation to relocate 5,000 local residents for the construction of its Toromocho copper mine in Peru, GEGI said.
China had taken important steps towards getting Chinese investors to act with corporate social and environmental responsibility, through the China Banking Regulatory Commission's green credit guidelines and the Ministry of Commerce's guidelines for environmental protection in foreign investment and cooperation, GEGI said.
"These standards for outbound international investment set China ahead of its middle-income country peers," it said.
However, the Chinese standards still faced challenges when it came to enforcement, GEGI added.
Of the US$31 billion of Chinese mergers and acquisitions in Latin America from 2008 to 2012, 83 per cent were in the resources sector, and GEGI said resources and agriculture accounted for a combined 87 per cent of Latin American exports to China from 2009 to 2013.
As a result, Latin America's exports to China supported 20 per cent fewer jobs per US$1 million than the region's overall exports, while Latin American exports to China used twice as much water and emitted at least 12 per cent more net greenhouse gas emissions per dollar, compared to the continent's total exports, GEGI said. "Chinese-financed infrastructure investments like dams and railways pose extremely serious threats for deforestation," it added.
The positive examples of Chinese corporate social responsibility were due to Chinese companies, Latin American governments and local civil society working together, it said.
"China needs Latin American governments and civil society as their eyes and ears for the implementation of their guidelines for overseas investors," GEGI said. "It is imperative for all stakeholder groups to establish working relationships with each other, in order for the China-Latin America relationship to have the greatest benefit and the least risk."
This article appeared in the South China Morning Post print edition as: China firms can beat peers on responsibility