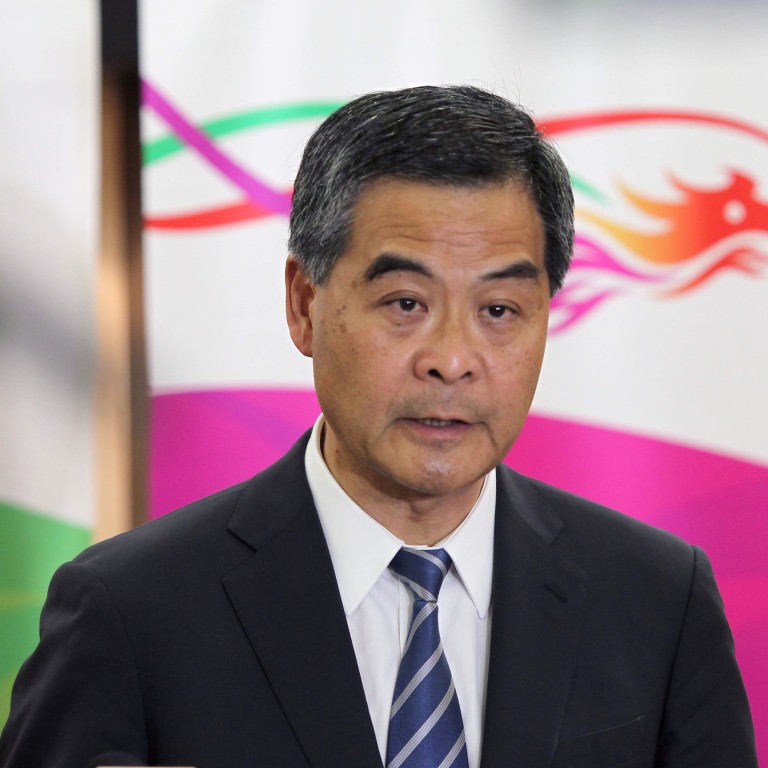 Opinion
Mr. Shangkong
by George Chen
Mr. Shangkong
by George Chen
Hong Kong seeks innovation but chokes firms that can power development
HK wants technology to power development but chokes the very firms that could lead the way
Two events in a single day last week made Hong Kong a very ironic city for business development. First, Chief Executive Leung Chun-ying talked about innovation. Second, the government stifled that innovation to help the old economy survive.
Last Thursday a number of industry groups released a survey showing nearly one in three people in Hong Kong who use the internet dip into services such as car-hailing app Uber, flat-rental site Airbnb, crowdfunding operations or other peer-to-peer platforms. Those services form part of the new "sharing economy" and Uber is widely considered globally its best case study.
On the same day, Uber, one of the world's most influential start-up companies and valued at more than US$50 billion, was forced to launch an online campaign to seek public support in Hong Kong after the police raided Uber's offices and arrested drivers and staff mainly over the provision of unlicensed services. Airbnb is also facing legal challenges in Hong Kong due to similar issues.
The result? The Leung administration has again taken a stand against the will of this city's people. In the first 24 hours after the campaign was launched, about 50,000 people signed Uber's "
Keep Hong Kong Moving
" petition to express their support for the car-hailing app. And the number is growing.
Politically, this has come at the wrong time for Leung as he seeks to launch an "innovation and technology bureau", pending legislative approvals.
He sees the bureau as a means to help Hong Kong boost its competitive advantage in technological innovation as someday there may an Apple or Facebook launched in the city. However, some legislators are hesitant to approve the bureau over concern it will be another poorly planned waste of money, with little need to play for time.
If Hong Kong cannot embrace the innovation that is brought in by the likes of Uber - which ironically was lobbied by InvestHK to launch its regional office in the city last year - then how can the public trust that the planned bureau can truly catch up with the times and improve people's quality of life?
Passenger complaints about traditional taxi services have increased fivefold over the past 11 years, the reported yesterday. Among the top complaints were taxi drivers refusing a hire, overcharging and not taking the most direct route - complaints Uber has been trying to help with.
Hongkongers believe rule of law is one of the city's core values. But rule of law should not be used as an excuse to stop the city moving to the next stage of economic development. Regulations can be updated and human beings are smart enough to share ideas, take action and bring real change to the world to improve our quality of life.
It's time to take our rightful place in the new economy.
This article appeared in the South China Morning Post print edition as: Innovation call brings stifled economy