Apple
Get more with myNEWS
A personalised news feed of stories that matter to you
Learn more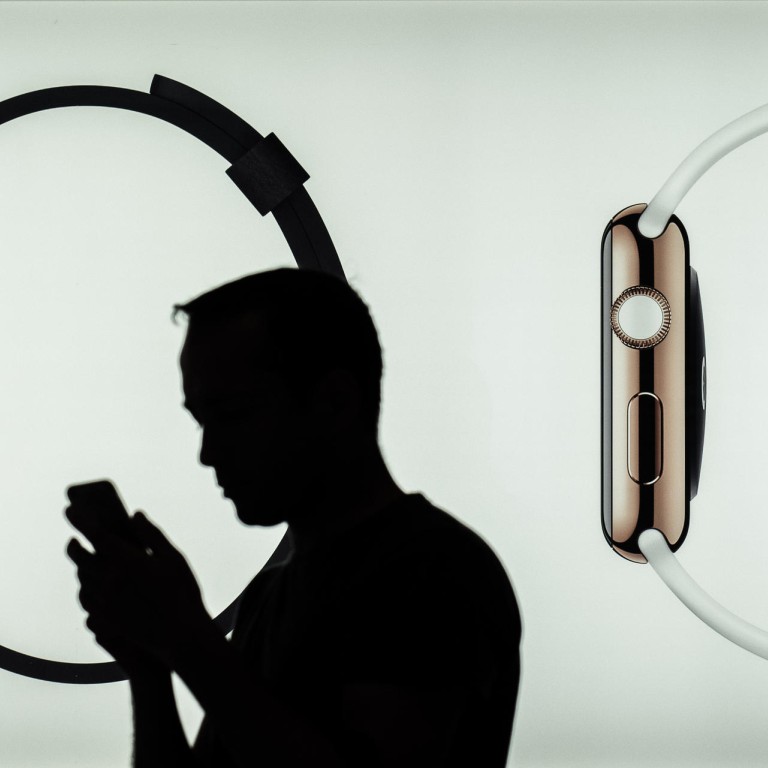 New
Users of the Apple Watch in China swell to more than 1 million in August
The number of Apple Watch users in mainland China crossed the one million mark last month to represent more than 20 per cent of total units that have sold worldwide, according to the latest market estimates.
"Now that the Apple Watch is easier to get in China, we've seen a significant ramp in users," Michael Clendenin, the founder and managing director at Shanghai-based research firm RedTech Advisors, told the yesterday. "Breaking one million [users] took 17 weeks."
Clendenin said unit sales are slowing this third quarter, but he expected an uptick during the holidays in the next two quarters.
Apple's smartwatch was initially released in nine markets from April 24, including the mainland and Hong Kong.
RedTech's latest quarterly survey on the Apple Watch and the firm's proprietary smart device tracker programme with TalkingData, a so-called big data analytics company in Beijing, showed that the number of Apple Watch users on the mainland reached 1.07 million as of August 23.
That was up from 626,000 at the end of June, when the mainland accounted for about 22 per cent of the estimated 2.8 million Apple Watches sold worldwide in the second quarter.
"We track watches that have been activated, not shipped," Clendenin said.
He added that about 30 per cent of the Apple Watches used on the mainland came from "non-traditional channels", including the grey market and overseas purchases, since it was not easily available in April.
At present, Apple's network of physical stores and its online shop on the mainland have become the primary channels where people buy the Apple Watch.
Apple has declined to provide official sales numbers. In July, Apple chief executive Tim Cook said Apple Watch sales for the first nine weeks of availability "exceeded expectations", and were higher than sales of the original iPhone and iPad when those devices were initially released.
In a report last week, technology research firm IDC estimated that Apple shipped 3.6 million Apple Watches in the second quarter to seize 19.9 per cent share of the global market for wearable smart devices. That was behind the 4.4 million fitness-tracking bands shipped by wearables market leader Fitbit.
RedTech and TalkingData found that 75 per cent of mainland users owned the aluminium Apple Watch Sport, which is priced from 2,588 yuan (HK$3,145) to 2,988 yuan.
Owners of the stainless steel Apple Watch model, which costs from 4,188 yuan to 4,588 yuan, made up 25 per cent of the current mainland users.
About 2 per cent of current owners were found to have plans to buy within the next 12 months the 18-carat gold-encased Apple Watch Edition, which sells from 74,800 yuan to 88,800 yuan.
"Despite speculation on returns, the Apple Watch in China seems well received," Clendenin said. "High satisfaction is key in a society where word of mouth is the best form of advertising."
About 45 per cent of 750 iPhone users on the mainland that RedTech surveyed at the end of June said they were "very satisfied" with the Apple Watch, while 31 per cent were "satisfied".
This article appeared in the South China Morning Post print edition as: Mainland Apple Watch users hit 1m