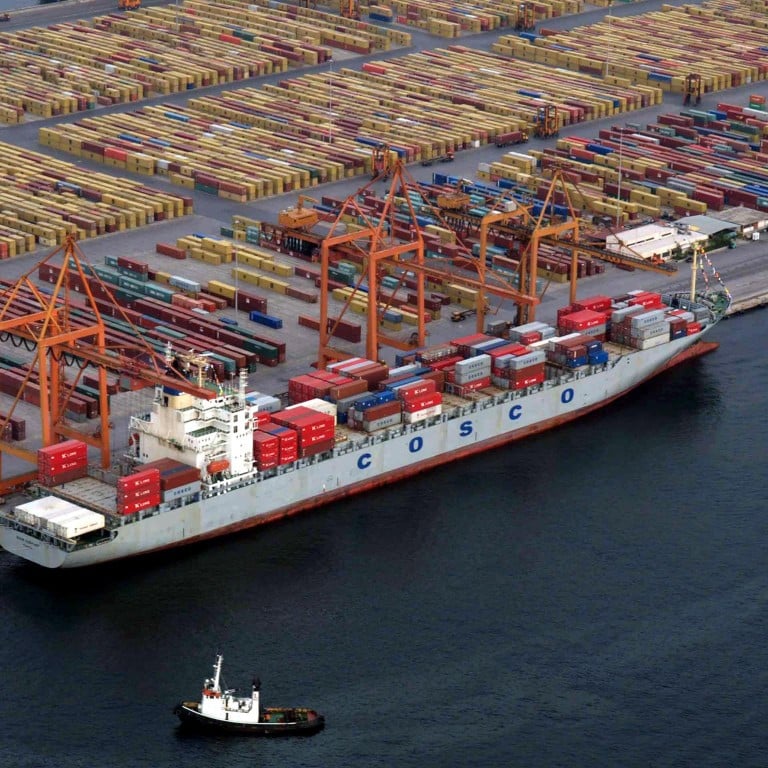 Update

|
Cosco Pacific facing rising competition in Mediterranean expansion
Cosco Pacific's expansion in Mediterranean faces increasing competition although it is expanding in the area after taking part in the acquisition of port in neighbouring Turkey, industry experts said.
Cosco Pacific, the Hong Kong-listed subsidiary of China's biggest shipping company China Cosco, operates two container terminals at Greek's biggest Piraeus port and jointly acquired Kumport container terminal in Turkey lately. However, Cosco's Piraeus volumes growth have recorded a year-on-year decline in the second quarter and grew only 0.7 per cent in the first eight months, comparing to a 26 per cent increase in the same period last year.
Asyaport, a Turkish port which started operations in June, is believed have moved transshipment volumes from Piraeus terminals. The port is handled by Terminal Investment Limited's (TIL) of which rival shipping giant Mediterranean Shipping Company (MSC) holds a 65 per cent stake.
"Although AsyaPort is located at a greater deviation from the main international shipping route than Piraeus, MSC will ensure commercial viability of the new port operated by TIL by pulling away transshipment volumes from Piraeus," maritime consultancy Drewry wrote in the note.
China is partly relying on the expansion of its port companies to bolster its "Maritime Silk Road", a part of China's "One Belt, One Road" initiative, linking the country to Europe through overland and sea-based trading routes.Andy Lane, partner at Container Transport International Consultancy, agreed and added that TIL's terminals will be first choice for MSC and that will also draw in 2M alliance (Maersk Line and MSC) volume. Maersk Line and MSC are the world's two biggest shipping lines.
TIL currently also operates Marport in Turkey which is near to AsyaPort. Besides, there are the Greek ports of Thessaloniki, and the Turkish ports of Izmir and Istanbul among other lying in the same trade lane to the Black Sea.
"Pireaus does face significant competition for transshipment," Lane said.
In an early announcement, Cosco said it also expected potential business synergy between Kumport and Piraeus. The annually capacity of Kumport and Piraeus is 1.84 million twenty-foot equivalent units (teu) and 3.7 million teu respectively, and this will likely expand to 3.5 million teus and 6.2 million teus, respectively.
The incoming capacity, coupled with the acquisition of Kumport may raise concerns over internal competition. "It is never ideal from a line network optimisation perspective to operate with multiple hubs within a small geography," Lane said. "The stability of Greece overall also needs to be considered."