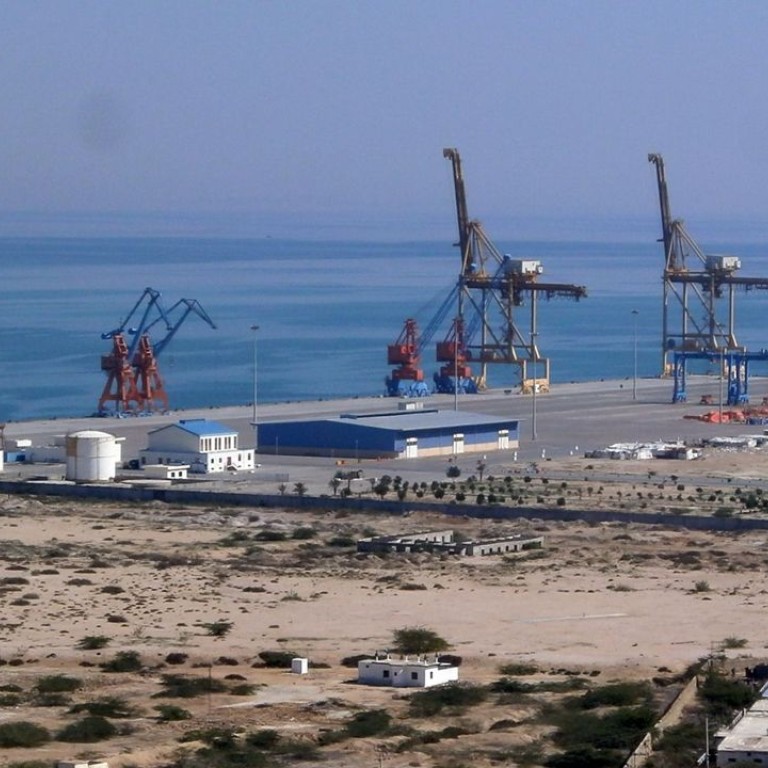 New

|
Chinese firm takes control of Gwadar Port free-trade zone in Pakistan
Gulf gateway key to plans to ship oil overland to inland provinces
A Chinese firm officially took control of Pakistan's Gwadar Port free-trade zone on Wednesday, further cementing its role in the Gwader area, a gateway to oil-exporting Gulf countries, and analysts see the deal as a chance for China to change the oil import game.
Under the agreement, state-backed Chinese Overseas Ports will manage the free-trade zone on a 43-year lease. The formal handover signals the Chinese side's control of all the port's business affairs.
Gwadar port is a deep sea port that sits next to the Strait of Hormuz, the key oil route in and out of the Persian Gulf and it lies only 120km from the Iranian border.
As part of the China-Pakistan Economic Corridor scheme, China plans to make Gwadar a transportation hub by building a 3,000km railway linking Xinjiang, in western China, with Gwadar.
China, the world's largest crude importer, imports about 80 per cent of its oil from the Middle East.
Most of those imports now pass through the Malacca strait in Southeast Asia on a 12,000km journey, and the Chinese involvement in Gwadar is part of a plan to reduce its heavy reliance on that route.
"China has and will continue to have a strong reliance on oil imports in next few decades," said Andy Lane, a partner at CTI Consultancy. "It needs greater diversity and then it would be very difficult for rival countries to disrupt your oil lifeline in times of any conflict."
Shipping oil to inland China cities via Gwadar is expected to cut shipment times by 85 per cent compared with the Malacca strait route.
While Andrew Bridson, an energy expert at BMT consultancy, agrees the land route is important for China as an "extra option", he says it will not lead to a big change in the way oil is shipped to China.
He said terrorism in Pakistan was a big concern.
"It is faster and cheaper, but is more vulnerable," Bridson said. "There could be a strike anywhere during the journey."
The Pakistani authorities on Wednesday committed to forming a special security force of between 10,000 and 25,000 men to protect Gwadar port and its Chinese workers.
Bridson said the investment in Gwadar was not purely oil-related, and also had other trade implications.
"Pakistan is a big potential market for Chinese exports, " he said.
China plans to invest US$46 billion to develop infrastructure, energy and transportation projects for Pakistan according to the China-Pakistan Economic Corridor scheme agreement signed in April.