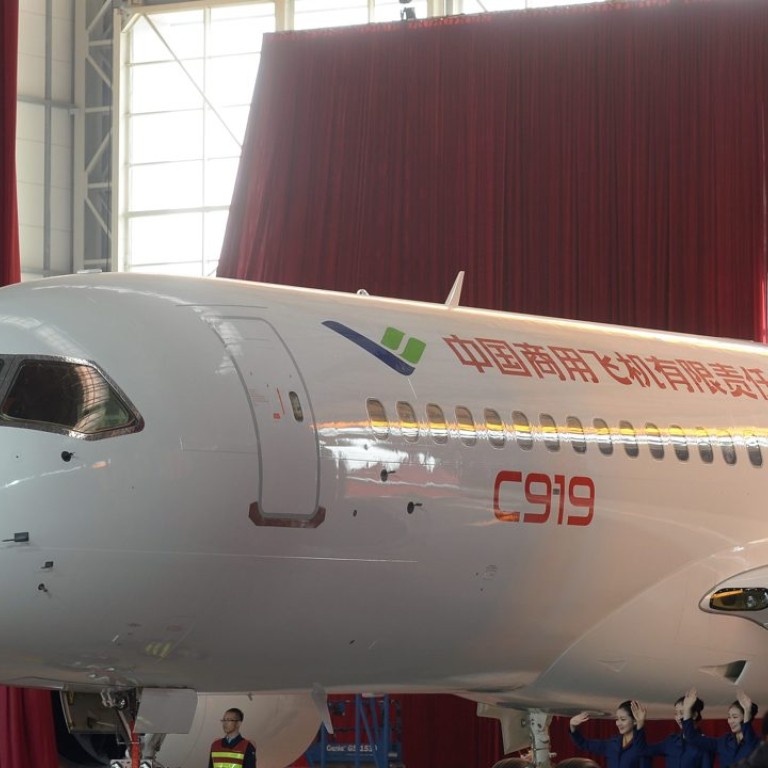 New

|
Chinese airlines fly high as tourists get on board
Passenger figures show popularity of international tourism continues to rise
China's appetite for international travel is surging, undeterred by slowing economic growth, and the country's airlines are picking up extra passengers as fast as they are adding capacity.
Air passenger traffic in China, measured in revenue passenger kilometres, increased 15.1 per cent year-on-year in the first eight months of the year.
International travel was especially strong, with RPK on international routes surging by 29.1 per cent, according to figures compiled by Fitch.
"The demand is driven by fast-growing overseas travel as more countries provide easier access to Chinese citizens, consumers' appetite for leisure travel overseas grows, and air travel becomes increasingly affordable," said Karl Shen, associate director of corporate research at Fitch, noting that Asian countries accessible by short-haul flight were the most popular destinations.
Domestic traffic also grew, but at the lower rate of 9.9 per cent year on year.
Meanwhile, the RPK growth of 11.4 per cent on domestic sectors suggested that travellers were opting to use air travel for longer trips inside China.
"Competition from high speed rail is high for short-range flights, say less than 600 kilometres," Shen said. "Many short range flights have already phased out of routes along which high speed trains are also operated."
The big three – Air China, China Eastern Airlines and China Southern Airlines – are cashing in, growing traffic by 14 per cent as they increase capacity at a rate of 12 to 12.5 per cent, according to Citi.
Newer entrants building up their businesses, like Shanghai-based low cost carriers Spring Airlines and Juneyao Airlines, are growing faster, pushing industry-wide traffic growth to 15 per cent.
While softening trade figures are a headwind for the cargo business – China's trade dropped 11.5 per cent year on year in September, according to Citi – air cargo traffic growth remained positive at 4.4 per cent, as carriers were rewarded for greater capacity and low prices made possible by the cost of oil and jet fuel, which continues to hover at around half of last year's level.
But international passenger traffic is the industry's success story right now, and both airlines and analysts predict smooth flying ahead.
Citi analysts described China's airlines as "positive" on demand growth and "particularly optimistic" on international legs, predicting this year's successes would extend into 2016.
With demand robust, passenger load factor – a measure of capacity utilisation – remains consistently high, making capacity growth a key indicator of future traffic growth.
Spring is an analyst top pick, followed by China Eastern, which is adding capacity the fastest of the big three, and China Southern which starts from a strong base.
Foreign airlines with established routes in and out of China can also benefit, according to Shen, although he says they are likely to trail local airlines which are better positioned to target the low end of the market, leverage local agencies to source clients and offer Putonghua service.
There are risks.
Softening economic growth could curtail leisure travel as it has affected business travel. A dramatic fall in the yuan could deter tourists and hit airlines via USD-denominated aircraft leases. Then there is the chance of a dramatic rise in oil prices flowing through to jet fuel.
But for most analysts, those scenarios are well beyond the horizon as the economic drivers behind the outbound tourism boom run deep. Urban disposable income continues to rise, up 8.4 per cent in the first nine months of the year, according to Fitch. So does per capita GDP, which reached US$11,907 (HK$92,285) in 2014, according to Credit Suisse.
Credit Suisse analysts believe an inflexion point has been reached, from which tourism spend will increase from US$150 billion – the same level as US tourism spend during the 1980s – to US$220-$280 billion by 2020, at 7 to 11 per cent CAGR. They forecast travel expenditure, measured at 5 per cent of disposal income ten years ago, to reach 15 to 20 per cent in the next decade – closer to the levels seen in Japan and Korea.
"On top of rising incomes, many crucial factors in China are structurally turning favourable to Chinese travel demand, such as greater paid leave entitlement, easing visa policies, higher educational attainment, and smaller family units," the analysts wrote.