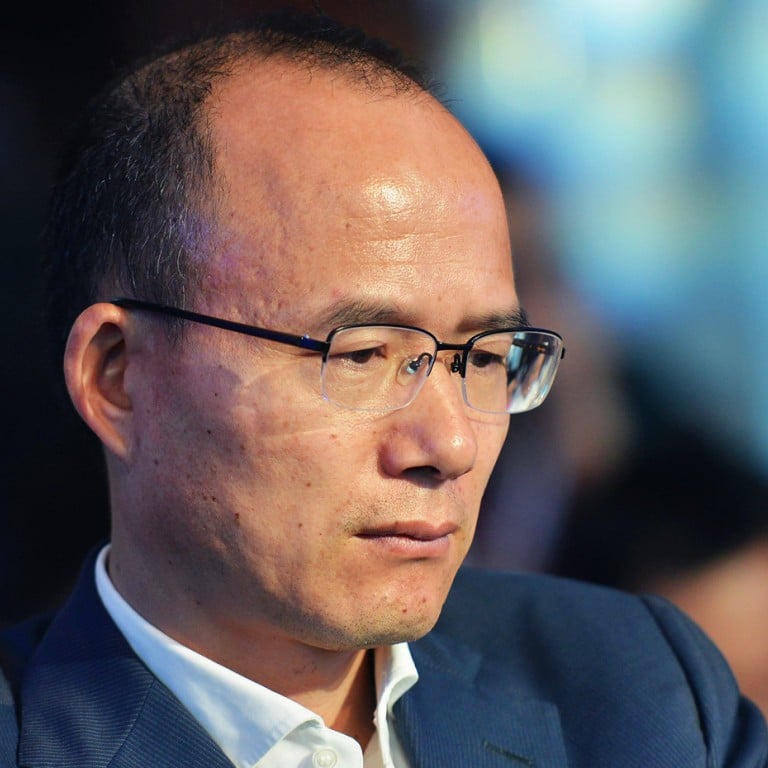 New

|
'Missing' Fosun chairman Guo Guangchang back at work after 'helping Chinese authorities with investigation'
In a stock market filing, Guo says he was helping mainland authorities with an investigation during his absence late last week
Guo Guangchang, chairman of China's conglomerate Fosun International, delivered a speech at an annual company meeting in his Shanghai office on Monday, following an unexplained absence late last week during which time he was assisting authorities in a probe.
The billionaire, one of China's highest profile investors, had gone missing late last week, prompting the companies he oversees to request a suspension of trade in their respective Hong Kong and Shanghai-listed shares.
A filing by these same companies on Friday, which requested that the shares resume trade, said during his absence Guo had been "assisting in certain investigations carried out by Mainland judiciary authorities." The Hong Kong and Shanghai filings were signed by Guo. A few days earlier, a filing requesting a trading suspension was signed by another senior executive.
It is not clear how Guo was aiding the investigation, or whether his participation had finished.
Fosun has yet to issue a statement that clarifies Guo's status.
In a conference call on Sunday, Fosun founding partner and CEO Liang Xinjun said authorities are permitting Guo to attend important decision-making meetings involving company business, but it's not clear whether his movements are being restricted.
In his speech to Fosun's annual meeting on Monday, Guo talked about the company strategies, without mentioning his sudden absence or the investigation issue.
In resumed trade on Monday, Fosun International's shares tumbled 11.09 per cent to HK$11.86 at 11:30am, while Shanghai Fosun Pharmaceutical dropped 11.45 per cent to HK$22.05. Shanghai Fosun Pharmaceutical's mainland-traded shares ended the morning session 5.91 per cent lower to 23.72 yuan.
A source told the Post that Guo had been taken away for questioning in July, one month before Wang Zongnan, former head of state-owned Bright Group, was sentenced to 18 years in prison for embezzlement and corruption.
Sources also said he might be involved in investigation into former Shanghai vice mayor Ai Baojun, or Yao Gang, former deputy chairman of the China Securities Regulatory Commission. Both Ai and Yao were taken away for investigation in November.