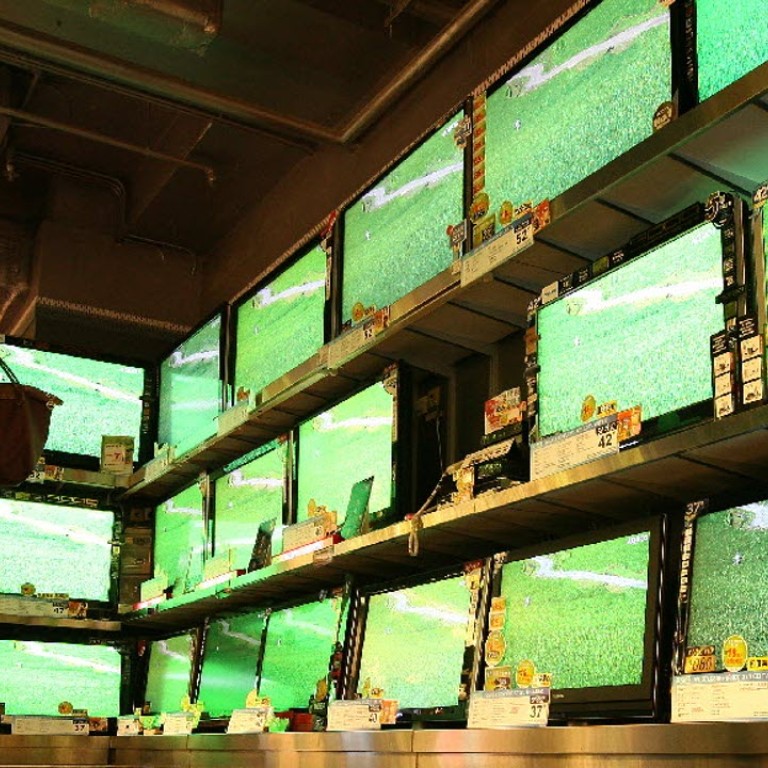 China's share of global LCD chip market to jump from zero to 12pc
China's share of the global market for driver integrated circuits (ICs), the high-precision chips used for liquid crystal display (LCD) panels, is poised to rise from almost zero a few years ago to 12 per cent by 2018 as LCD production ramps up on the mainland.
Analysts said the domestic expansion in the design and manufacture of display driver chips is currently led by four mainland suppliers: Hong Kong-listed Solomon Systech and privately held firms NewVision, Galaxy Core and ViewSil.
The driver chips they make serve as essential components in thin-film transistor LCD panels – used on smartphones, tablets, laptops, desktop computer monitors and television sets – to generate signals that ensure the desired image resolution or text is shown on the screen.
"Although China only started producing TFT-LCD panels about a decade ago, the country has become the world's third-largest producer on the back of government support and continued investment in manufacturing capacity," said senior analyst Mark Li, lead author of a Bernstein report about China's growing market for display driver chips.
"We believe China's driver IC supply chain will follow the lead of the LCD panel market and grow towards self-sufficiency," Li said.
Bernstein forecast Chinese suppliers of display driver chips to triple their global market share in 2018 from 4 per cent last year. It is an aggressive projection by Bernstein considering that 78 per cent of the domestic market for display driver chips last year was controlled by overseas suppliers.
Separate industry data show that the global display driver chip market last year was estimated to be worth US$7.278 billion.
Li said mainland suppliers are well-positioned because "they have Chinese government support on top of the support from domestic panel companies".
In June last year, the State Council introduced a new government policy that has infused vast amounts of capital into the domestic semiconductor market.
That policy outlined the central government's targets and long-term support for designers, developers and manufacturers of integrated circuits on the mainland. Its aim is for the local industry to record a 20 per cent compound annual growth rate by 2020.
In September last year, the National IC Industry Investment Fund was created with 120 billion yuan as initial financing.
The fund was set up primarily to help domestic players expand manufacturing capacity, boost research and development, and pursue market restructuring and consolidation.
A couple of new semiconductor foundries are expected to support the increased domestic production of display driver chips.
Large driver IC packaging companies are also set to build up their presence on the mainland to bolster the domestic supply chain.
Tsinghua Unigroup, China's largest chip design company, this month agreed to buy 25 per cent of Taiwan-based ChipMos Technologies, the world's biggest independent driver chip packaging company, for NT$12 billion.
Li said ChipMos, in a separate initiative, was expanding its fabrication plant in China, and expects mainland China to account for up to 12 per cent of its total revenue next year, from about 7 per cent this year.
These augur well for Solomon Systech, in which China Electronics Corp (CEC) has a 28.61 per cent stake. CEC owns large mainland display manufacturer Nanjing CEC-Panda LCD Technology .
Headquartered in Hong Kong Science Park, Solomon Systech "has made significant progress in large display drivers, mainly for TV, and advanced display drivers for smart wearable devices", Li said.