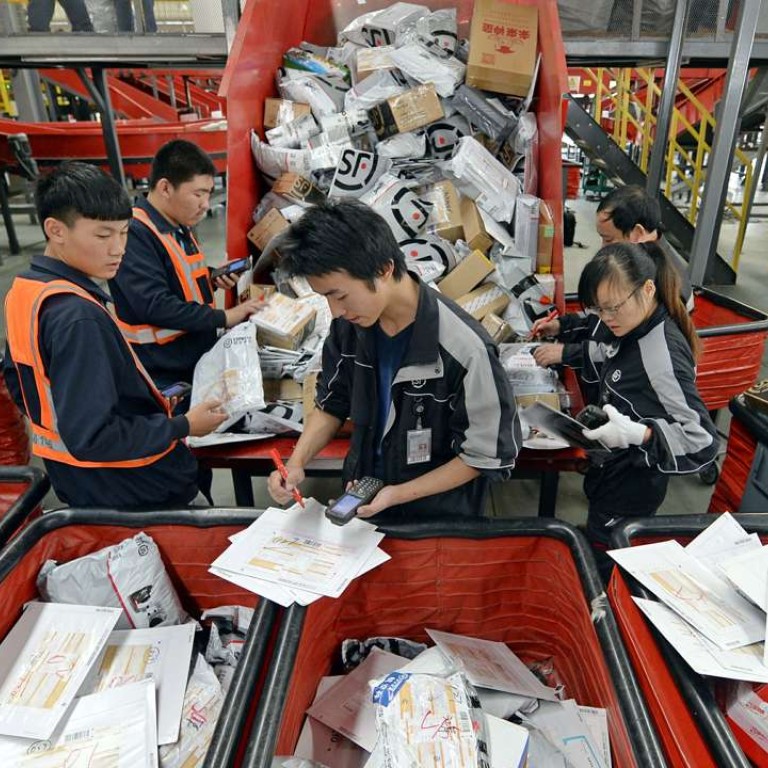 Update

|
Chinese courier SF Express to list on the Shenzhen exchange in likely HK$51.3b deal
SF Express likely to use the funds to finance international expansion
SF Holdings, the parent company of SF Express, the biggest private courier in China, is eyeing an initial public offering on the Shenzhen Stock Exchange with a valuation of 43.3 billion yuan (HK$51.32 billion).
In what is effectively a back-door listing, Shenzhen-listed Maanshan Dingtai, the maker of rare earth alloy-coated steel wires, will take over SF Holdings via an asset swap deal which also involves a private placement of shares. On completion of the deal, subject to a final approval from the China Securities Regulatory Commission (CSRC), SF Holdings chairman Wang Wei will run the listed company, Maanshan Dingtai said in a filing on Monday.
Wang Yansong, managing director of China First Capital, an investment bank and advisory firm said: "SF seems not to be thirsty for cash, but they may worry that getting listed is more and more difficult in China, and they need to secure the listed status as smaller rivals are preparing for that."
China has postponed IPO reforms targeting stricter post-listing supervision, after a stock market rout last June devastated market sentiment.
On the other hand, the CSRC is tightening up back-door listing verifications in a bid to curb market speculation.
SF founder Wang Wei had earlier declared having no IPO plan for his company.
However, Wang is under pressure to secure financing for his ambitious growth plans, which includes building a cargo airport in Hubei.
The valuation for SF Holdings looks smaller than an earlier estimation as high as 100 billion yuan. Smaller rivals STO Express and YTO Express had announced their plans to go public through back-door listings earlier, with valuation worth 16.9 billion yuan and 17.5 billion yuan respectively.
SF Holdings made net profit of 1.62 billion yuan in 2015, and expects a net profit of 2.18 billion yuan in 2016, which makes the valuation roughly 20 times 2016 earnings.
On the other hand, early stage investors are looking for exit. A consortium that included Oriza Holdings, CITIC Capital and China Merchants Holdings acquired a 25 per cent stake in SF Holdings in 2013, for an undisclosed amount, though widely reported as 8 billion yuan.
SF Holdings is eyeing ASEAN and Europe for expansion as the domestic Chinese market becomes more competitive with low margins. To break into these new markets will require fresh capital.
SF Holdings now operates 13,000 service centres around the world, including 15,000 vehicles and 30 aircraft, according to data on its official website.
The company's management team has for several times declared their ambition to expand to Southeast Asia and Europe. They also want to grow their cargo aircraft fleet to 100 planes by 2018.
The number of parcels handled in China annually by the express delivery sector surged to 14 billion in 2014, according to state data. But rising costs and intensifying competition have weighed negatively upon shipping charge in China's express package delivery market. Official data shows air express rates have fallen by more than 35 per cent since 2011.