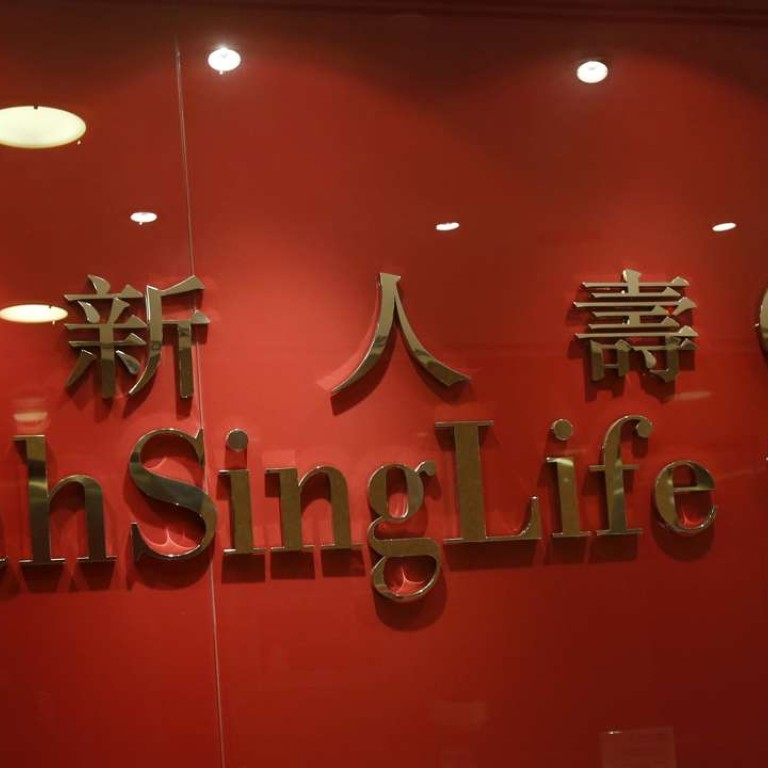 Dah Sing closes higher in Hong Kong on agreement to sell insurance unit for HK$10.6 billion
Fujian Thai Hot will purchase Dah Sing's life insurance operations in Hong Kong and Macau and enter into distribution agreements with both Dah Sing Life Assurance Company (DLSA) and Macau Insurance Company
Shares of Dah Sing Financial and Dah Sing Banking both closed sharply higher in Hong Kong on Friday after its corporate group agreed to sell its insurance business for HK$10.6 billion in cash to Chinese conglomerate Fujian Thai Hot Investment.
Dah Sing Financial Holdings, which operates Dah Sing's insurance business in Hong Kong and Macau, climbed 3.3 per cent, or HK$1.65, to end at HK$51.8. Dah Sing Banking Group gained 1.9 per cent, or HK$0.25, to close at HK$13.6
Dah Sing said in an exchange filing late on Thursday that Fujian Thai Hot will purchase Dah Sing's life insurance operations in Hong Kong and Macau and enter into distribution agreements with both Dah Sing Life Assurance Company (DLSA) and Macau Insurance Company (MIC).
The deal is still subject to regulatory approval and shareholders' agreement, the company said.
"The opportunity to form a long-term bancassurance partnership with DSLA and MLIC, under the ownership of a reputable business conglomerate in the People's Republic of China, will also allow the group to continue to develop its bancassurance business and customer base," Dah Sing said in the statement.
The company will use the proceeds to reinvest in its business and pay a special dividend and to also use the funds for general working capital purposes.
A Hong Kong banking group, Dah Sing has more than 70 branches in the city, Macau and mainland China. The company said in January it was exploring alternatives for its life insurance operations and the rights to distribute its financial products. Media reports said a number of companies were among the bidders, including Chinese developer Country Garden, rival Future Land and JD Capital.
"We think Chinese developers are particularly interested in the (Dah Sing insurance) asset because they could obtain a license to raise money via insurance policies in Hong Kong, which could then be used to fund their own businesses," JP Morgan analysts said in a recent research note.
"In contrast, existing insurance companies might not value the license as much, because they already have such licenses and the only synergy is the existing client base of Dah Sing Life," they said.
Fujian Thai Hot Investment is a Chinese conglomerate with a diversified portfolio of businesses, spanning real estate, securities, and health care, according to information on the company's website. The firm has a controlling ownership in Shenzhen-listed Thai Hot Group and is a major shareholder of Shanghai-listed Dongxing Securities.