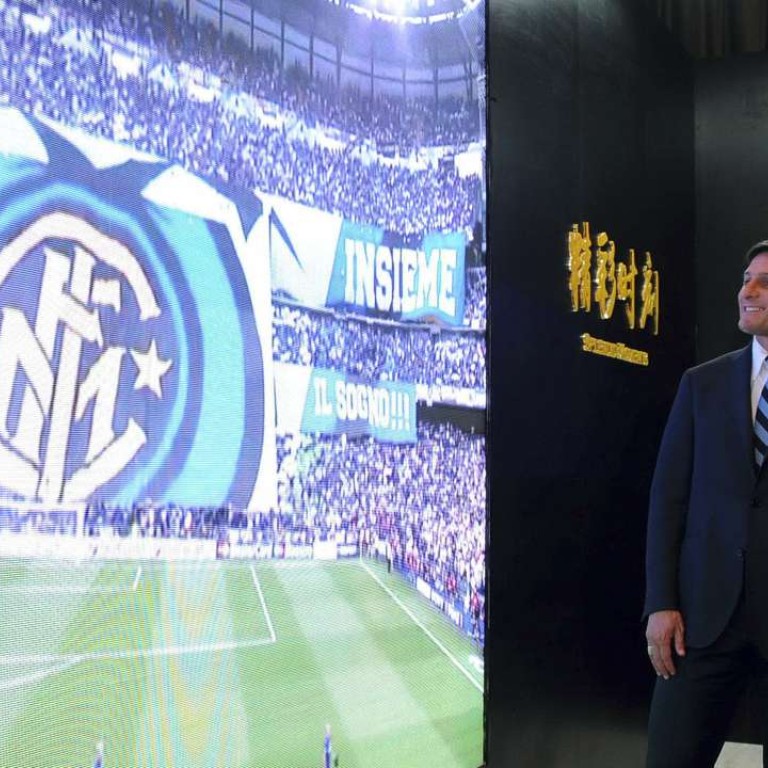 In the top league: What's behind the rush of Chinese firms into the global sports business?
The prospect of delivering global sports content and merchandise to a booming and hungry domestic market while helping the country's planned rise to sporting powerhouse is the ultimate goal
Chinese firms are rushing into the global sports business, drawn by the prospect of a trillion yuan market at home for broadcast content and merchandise as well as the political bonus of helping the country's goal of becoming a sports powerhouse.
Analysts see more deals, especially in Europe, to follow the latest move by Baofeng Technology, a Shenzhen-listed video-streaming firm, which unveiled on Tuesday details of its new subsidiary, Baofeng Sports. The new unit will provide live casts and virtual reality content on its PC and mobile platforms, beginning with the Chinese Super League in 2016-2017.
Andrea Radrizzani, co-founder of MP & Silva, a leading Italy-based football broadcasting rights firm acquired by Baofeng and China Everbright in March, will be the chief executive of Baofeng Sports' international business, the company said.
That deal comes a day after Chinese home appliance and electronics retailer Suning bought a 69 per cent stake in Italian football club Inter Milan for 280 million euros, the first time a Chinese investor has taken control of a top European team.
Suning, which is 20 per cent owned by internet giant Alibaba, said it plans to build a "soccer empire" that spans sports-related e-commerce to club ownership. It is also bidding against other Chinese suitors, including Guangzhou-based property developer Evergrande, for British sports management agency Stellar Group, according to Reuters.
Chinese property developer Wanda in November set up Wanda Sports to invest in all sports-related assets, after purchasing FIFA broadcasting rights manager Infront Sports & Media earlier. Internet company Tencent last year snapped up rights to the NBA in a US$700 million five-year deal.
Zhao Rui, a technology and media (TMT) sector analyst with Guotai Junan Securities in Hong Kong, said China's active sporting population is a low percentage of the total, and offers vast growth potential.
"It is a trillion-yuan business around sports and related services online-to-offline from content to merchandise, that is why Alibaba, Tencent and Wanda are all going into this."
"The competition is fierce, major TMT players will fight hard for good-quality sports media, broadcasting rights firms and sports agencies, while those with global ambitions like Alibaba and Tencent could seek to own international teams", he said. Alibaba owns the South China Morning Post.
He noted however that it is easier to integrate sports media and e-commerce firms, whilst owning a club may be more rewarding, but more difficult.
Investment by Chinese corporations and high net-worth individuals into football is in part a result of President Xi Jinping's plan to create a US$850 billion sports economy in China by 2025, said Simon Chatwick, professor of sports enterprise at the Salford Business School in the UK.
The recent deals show Chinese companies are trying to create "conglomerated, integrated supply-chain businesses in football", an investment pattern that he expects to continue. The lucrative English Premier League football clubs could be the likely next targets for Chinese investors, he said.
Gaultier Ross, a Shanghai-based analyst with financial advisor ChinaVest, said Chinese firms' investment into sports taps Chinese consumers' growing leisure demands, but also could have another purpose.
"Such outbound acquisitions also offer a channel for companies and individuals to take large quantities of money out of China that is otherwise difficult," he said.