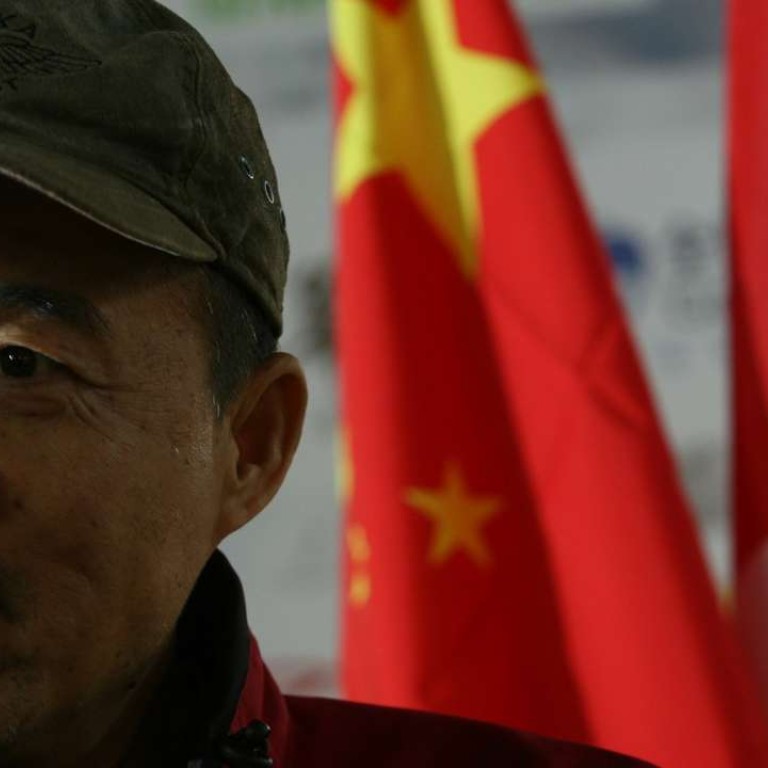 China Resources underlines opposition to Vanke's white-knight sell-off
Market regulator keeping watchful eye on proceedings, as rival sides continue to scrap over Shenzhen Metro deal
China's stock market regulator is closely monitoring the ongoing battle between China Vanke Co and its second-largest shareholder, state-owned China Resources (Holdings), and may step in if the latter files a formal appeal for arbitration.
China Resources has continued to underlined its opposition to the planned 45.6 billion yuan restructuring plan by China's biggest property company — a deal that would see it issue shares to a white-knight investor.
Vanke officially proposed the restructuring plan on Friday at a general meeting of shareholders. Officials said the deal was approved by its board, seven votes out of 10.
"Now the company need to come up with an internal decision," said an unnamed source at the China Securities Regulatory Commission, the country's stock market regulator.
"While if China Resources disagrees and appeals to a higher authority, the commission and the Shenzhen Stock Exchange will step in," the source said.
"Clearly each side is using their own network to favour their benefits."
Vanke's board endorsed a proposal to introduce Shenzhen Metro as the largest shareholder on Friday night, with one director choosing to abstain, China Vanke said in a filing to the Shenzhen Stock Exchange on Saturday.
In an earlier filing to the Hong Kong Stock Exchange, Vanke said "no director is required to refrain from voting on this resolution".
China Resources, meanwhile, which owns 15.3 per cent of Vanke and has three board seats, claimed the board vote failed to attract a two-thirds majority, or approval of eight of the 11 board members.
It voiced "doubt" over the legitimacy of Vanke's claim that the 45.6 billion yuan Metro acquisition had been approved, and "strong dissatisfaction" over Vanke's announcement before serious consultation with shareholders.
It now threatens to vote against the proposal at the next general meeting, possibly in September, if there is no adjustment to the plan.
The takeover saga gripping China's stock markets began in December when the Shenzhen-based property and insurance conglomerate Baoneng Group upped its stake in Vanke to 24.26 per cent, becoming its largest shareholder, ahead of China Resources, which had maintained a friendly relationship with Vanke for 15 years.
Vanke's chairman Wang Shi and his colleagues introduced Shenzhen Metro to avoid a takeover by Baoneng — but the move has antagonised China Resources, which claimed it did not know of the plan.
Experts now believe that even if the plan is passed, the soured relations risk future conflict.
"It's a pity it has come to this," said Liu Feifan, an analyst with Guotai Junan Securities.
"For China Resources, it's painful either to accept the plan, or block it, as it is for Baoneng."
Liu explaining if China Resources accept the plan, its shareholding in Vanke would be further diluted to 12.1 per cent from 15.29 per cent.
China Resources claims it would also suffer tremendous losses if the restructuring plan failed, resulting in a sell-off by investors when trading in Vanke's shares resume in Shenzhen.
It has already complained the 15.88 yuan per share offer significantly undervalues Vanke's shares, and suggests even if Vanke seek cooperation with Shenzhen Metro, the deal could be done by debt financing or cash buyout, rather than a share sale.
In a Sunday news conference, Vanke vice president Tan Huajie insisted the price was the best Vanke could get, the significance of the share sale "goes beyond two premium plots offered by Shenzhen Metro", and offers all sides a "bright future".
Several analysts believe a critical motivation for Vanke's management is its desperation to have a major shareholder standing alongside it, after its relations with China Resources turned from alliance partner to rival.
Mainland media reports have said the relationship between the managements of Vanke and China Resources started deteriorating when the latter appointed a new chairman, Fu Yuning.
Wang had been good friends with the conglomerate's previous leaders. Wang and his senior management team collectively have around 0.2 per cent of a stake in Vanke.
Peng Bing, a law professor at Peking University, expects the disgruntled China Resources to work flat out to block the restructuring plan.
Even if its stand-alone voting rights are insufficient, it could even now team up with Baoneng, or rival insurance group Anbang, he said, both of which have kept their distance from the tussle until now.
Pan, Liu and other analysts all remain puzzled why Baoneng has remained on the sidelines, given it is due to lose, regardless of whether Shenzhen Metro steps in or not.
"The whole battle is bewildering if looked at from a financial perspective only.
"There are deeper interests jockeying here. And we outsiders don't know what they are," said Liu.
China Vanke declined by 2.97 per cent to HK$17 in Hong Kong trading on Monday.