The View
Get more with myNEWS
A personalised news feed of stories that matter to you
Learn more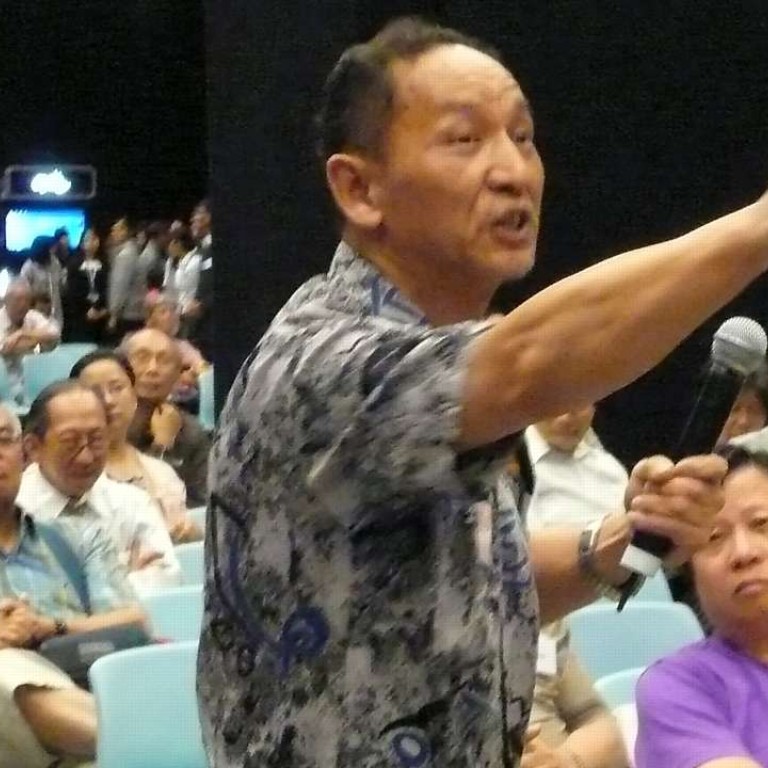 More power to the shareholder
That's a demand which might resonate with any investor frustrated by the lack of accountability in public companies
Here's a great idea, or maybe not: why not give shareholders an annual opportunity to decide whether their company should be put up for sale.
The thinking behind this is that the pressure of giving shareholders an opportunity to force a sale would really keep management on its toes and force them both to justify what they have been doing in the past year and focus on how to improve the business to the extent that shareholders would gain more value by sticking with the current business than they could hope to accrue through a sale.
This idea was first proposed by a banker, James Holdcroft and a law professor, Jonathan Macey and is contained in a recently published book, The Buffett Essays Symposium, a transcript of a 1996 symposium held at New York's Cardozo law school which covered a range of issues sparked by Warren Buffett's famous annual letters to shareholders.
Two decades on, the publication has gained considerable attention because so much of what was discussed remains timely.
The Holdcroft/Macey proposal can be viewed as the ultimate in shareholder empowerment and certainly seems attractive in some quarters.
Most obviously it will appeal to shareholders keen to realise the short-term gain of a company.
But it also has resonance with others who are frustrated by the lack of accountability in public companies.
Yet, and this is a big yet, there are great dangers in shareholder empowerment of this kind.
The most obvious is that shareholders often lack an interest in long-term corporate development. After all many shareholders are only invested in a company for a period literally no longer than minutes, while others focus on the share price above all else and are not that bothered how it is achieved as long as they can take their profit and run.
At the symposium Charlie Munger, Buffett's right hand man, made the shrewd observation that at times of stock market weakness, "practically every corporation in America was worth more to its shareholders sold out than continued".
In these circumstances there is a great temptation to sell.
Moreover situations often arise where shareholders would prefer higher dividend payments in preference to having their companies make heavy investments for the future.
This is not necessarily to say that shareholders are irresponsible but it does recognise that the interests of a company and its shareholders are not always the same.
More fundamentally the superficially attractive idea of forcing a sale takes us into a fraught and complex zone.
On the plus side it recognises that shareholders are the owners of public companies and therefore have rights in this capacity. And it serves to give notice to management that they should not be taken for granted.
There is also evidence of how pressure of this kind has forced managements to be far more careful how they behave. A notable example of this is the constraint on executive pay brought about by annual voting on remuneration levels.
On the other hand, as we have seen on many occasions, the most vocal shareholders are not necessarily the most responsible shareholders.
For example, when rivals build up large holdings in companies and are keen to eliminate the opposition by forcing a sale of competing businesses.
We also have shareholder activists agitating for disposals with the immediate aim of bolstering the share price.
It may well be the case that company managers are wrong to resist asset disposals and are reluctant to bow to other forms of shareholder pressure.
But they do not just have a responsibility to their shareholders. They must also consider the interests of their employees and customers. These responsibilities are sometimes sidelined when the sound and fury of disgruntled shareholders blasts at full volume.
How can this circle be squared? There is almost certainly no simple solution but the days are long gone when company executives can expect to turn up at annual general meetings and face little questioning or indeed to produce annual reports that are notably information free.
However in some jurisdictions, Hong Kong comes to mind as a notable example, the old ways persist and accountability is a word rarely heard in listed company boardrooms.
Meanwhile shareholders also need to think more carefully about what they want from their companies. If they are day traders or simply short-term investors, the question barely matters but for others, who are there for the long term, a bit of patience is required.
Many of these long-term investors are big funds who are supposed, in turn, to be acting in the interests of the people whose money they manage.
Are they always acting in their interests? It's a fair question, one that is much in the mind of us hapless individuals forced to put money into MPF schemes.
Stephen Vines is a Hong Kong broadcaster, writer and entrepreneur.