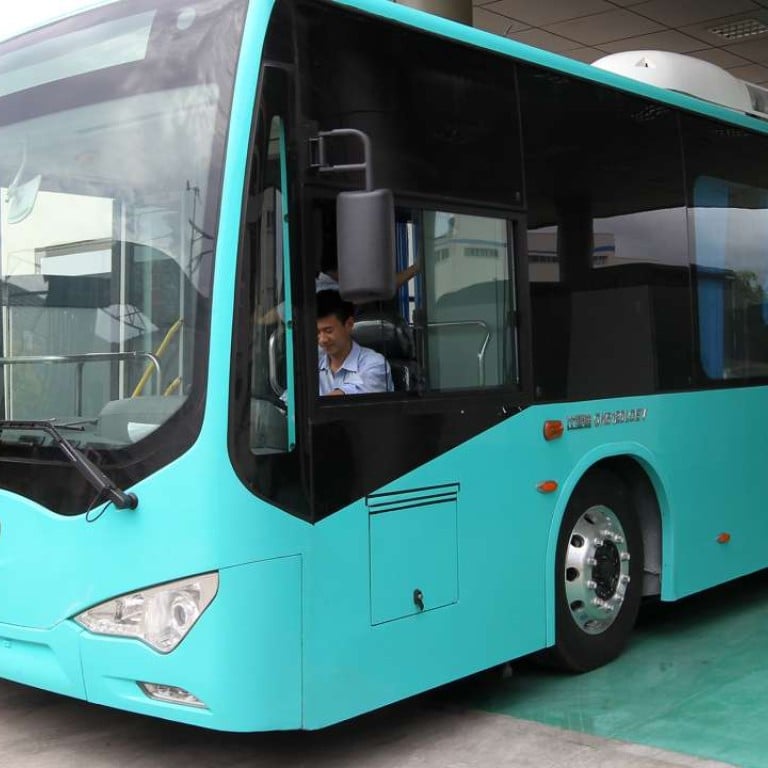 Shenzhen cancels 1.8 billion yuan deal for BYD electric buses
Question mark hangs over major purchase of 2,919 electric buses from Shenzhen government-owned operator
Mainland electric car manufacturer BYD said the bulk of a 1.8 billion yuan (HK$2 billion) deal that it only just won from a Shenzhen government-owned bus operator last week has been cancelled.
The company said in announcements to the Hong Kong and Shenzhen stock exchanges late on Monday that Shenzhen Western Bus Co. has terminated a procurement plan for 2,228 10-metre long electric buses from its subsidiary BYD Auto Industry.
"Due to capacity adjustment, the procurement plan for 2,919 new energy vehicles (Batch 2) has been changed and the tendering process terminated," the Shenzhen Transportation Research and Design Institute Co, agent for the purchaser, said in an announcement on its website on Monday.
BYD announced on July 7 that it was the first-ranked winning bidder for the tender worth 1,797 million yuan, excluding national and municipal government allowances. The tender, comprising three batches, included 296 8-metre long electric buses, 2,228 10-metre long electric buses and 395 10-metre long electric buses.
BYD said its subsidiary had participated in the bidding process lawfully and that it "would work actively with the purchaser and relevant departments on the follow-up and determination of the order". It also said it would make announcements if it receives any update regarding the status of the other two batches of the tender.
Shenzhen has set a target to make its fleet of 16,000 buses all powered by batteries by 2017, according to its mayor Xu Qin. Prior to this change, BYD had managed to win 3.8 billion yuan worth of tenders for a total of 6,775 electric buses – more than BYD's total sales of electric buses last year – from Shenzhen Western Bus Co and Shenzhen Eastern Bus Co, which are government-owned bus operators in the city. It won a 1.81 billion yuan tender for 3,024 electric buses with Shenzhen Eastern Bus in April.
Neither BYD or Shenzhen Western Bus Co could immediately be reached for comment after office hours on Monday evening.
This article appeared in the South China Morning Post print edition as: Big part of electric bus order cut, says BYD