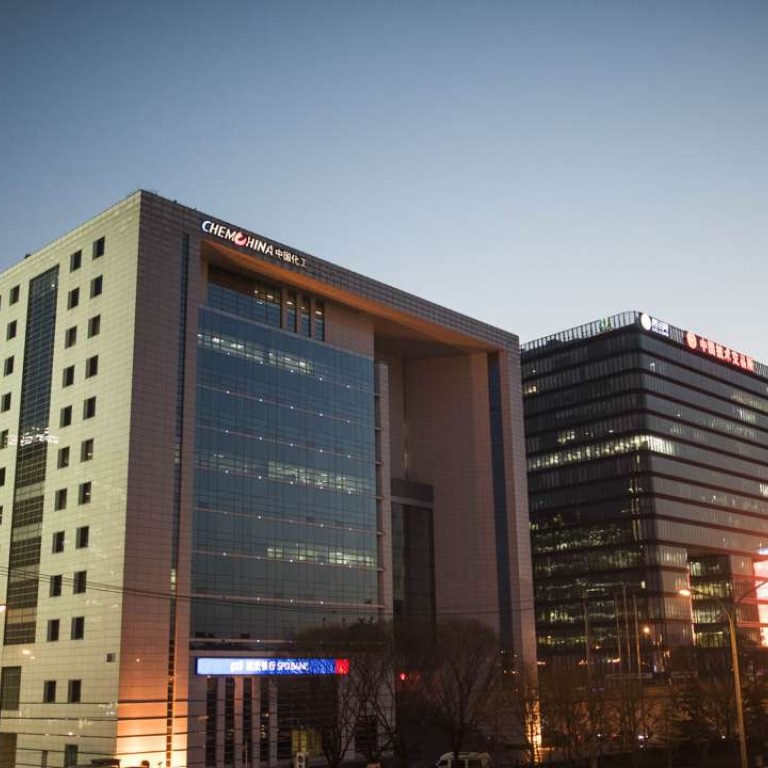 ChemChina extends Syngenta acquisition offer deadline to September 13
China National Chemical Corp says any extension beyond November 23 would require approval from the Swiss securities regulator
China National Chemical Corp (ChemChina) has further extended the deadline of its US$43 billion share buyout offer for Swiss crop seeds and pesticides firm Syngenta, as it awaits for all of the deal's conditions to be fulfilled, including regulatory approvals.
The Beijing-based firm, the nation's largest high-end chemicals company, has set a new deadline of September 13 on its US$465 per share offer to Basel-based Syngenta's shareholders, representing a premium of about 20 per cent.
The offer, which opened on March 23, had an original deadline of May 23 and was later extended to July 18.
It can be "extended at any time and from time to time ... until such time [that] all conditions to the offers are satisfied," the offer's shareholders prospectus said, adding that an extension beyond November 23, six months from the original deadline, will require approval from the Swiss securities regulator.
"All of the other terms and conditions of the tender offers remain unchanged and ChemChina continues to expect to conclude the transaction by the end of the year," ChemChina said in a statement posted on its website.
One of the conditions for the deal's completion is that at least at least 67 per cent of Syngenta shares must be tendered by its shareholders in response to the offer.
It also requires approval from anti-monopoly authorities in Europe and other regions where Syngenta has operations, besides national security scrutiny in the United States from a panel called the Committee on Foreign Investment in the United States.
CLSA analyst Mark Connelly was quoted in a Bloomberg report as saying that the deal had a 35 per cent chance of gaining all regulatory approvals, given concerns the deal could compromise US food security and affect farmers' interests there.
If it is completed, it would be the largest overseas acquisition by a Chinese company.
As part of the takeover offer that won unanimous approval from Syngenta's board, ChemChina has agreed to a special dividend of 5 Swiss francs per share to be paid by Syngenta after the takeover is complete. The dividend has been approved by Syngenta's shareholders.
Agricultural experts believe the purchase of Syngenta would help China in securing technology for genetically modified (GMO) seeds that are becoming increasingly vital in expanding production of major oilseeds such as soybeans, corn and cotton.
Syngenta is among a handful of globally competitive companies possessing advanced GMO technologies. Also on that list is US-based Monsanto, which withdrew a US$46.6 billion bid to buy Syngenta after the latter snubbed it, saying the offer was too low and citing the difficulty of getting the deal through anti-monopoly regulators.
US rivals DuPont and Dow Chemical in December struck a US$130 billion agreement to merge, stoking speculation of another merger approach from Monsanto to Syngenta.
This article appeared in the South China Morning Post print edition as: Syngenta buyout extended second time