Internet
Get more with myNEWS
A personalised news feed of stories that matter to you
Learn more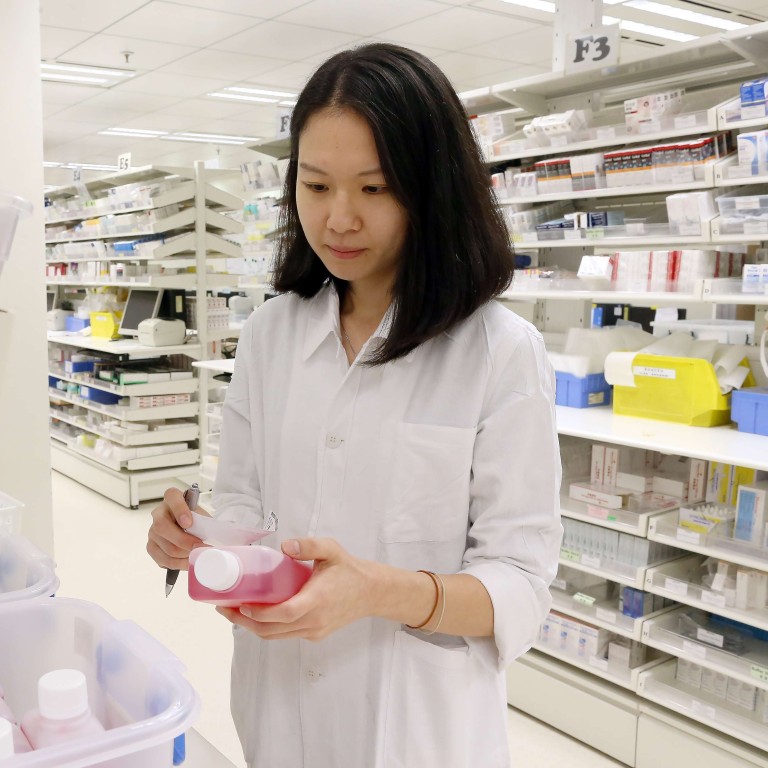 Online health care market proving tough pill to swallow
Leading players in the fledgling sector, including conglomerates Fosun and Alibaba, have already been forced to adapt to policy shifts by the government
Chinese conglomerates Fosun and Alibaba are betting big on the country's expected reforms of the health care system, with their own bold plans to expand their online offerings to the sector.
But so far the country's rigidly-regulated market is proving a more bitter pill to swallow than expected, say experts.
"The internet health care sector in China is still in its infancy, especially when there is still no concrete regulatory guidance from the government on how they want to operate in future," said Joe Jin, a health care specialist and partner with German business consultancy Roland Berger.
So far the authorities have underlined that a core part of its new measures will be to transform hospitals' drug-prescription revenue model into one based on medical services, which in turn means pushing drug sales towards the retail market.
And it's that shift in policy which is expected to offer some game-changing opportunities to Chinese internet health care companies, as they carve out a share of a pharmaceutical market estimated to be worth US$115 billion.
Ali Health, Alibaba's health care offshoot with a foray already into online pharmacy services, is focusing its efforts squarely on Beijing's anticipated overhaul of that current overreliance by hospitals on drug sales, which consultancy Bain & Co estimates account for 80 per cent of revenues.
But its plans took an early setback in June when the government unexpectedly halted online drug sales by third-party platforms across the country, reportedly out of safety concerns.
That sudden change also pulled the plug on Yao.tmall, the country's largest online drug third-party marketplace operated by Ali Health, which had previously allowed verified vendors to sell over the counter (OTC) medicines to consumers.
The government move came just two months after Ali Health dropped its plan to exchange an online pharmacy operation with its parent Alibaba in a deal worth HK$19.4 billion, which it blamed on "substantial regulatory uncertainty in the health care industry".
"What the government is essentially aiming to do is get hospitals to stop selling drugs," said Damjan DeNoble, partner with the Rubicon Strategy Group, a US-based healthcare consultancy.
"And internet health care companies like Ali Health are well positioned to facilitate such as shift."
Shi Lichen, the founder of Dingchen Pharmaceutical Management Consulting, added: "Chinese food and drug watchdogs are tightening their grip on online drug sales, and the overall regulatory environment is becoming complex as the national health care reform is still evolving."
While Alibaba's health care vehicle is likely to depend on its huge e-commerce resources to establish an online drug sales platform, Fosun, controlled by tycoon Guo Guangchang, is having to take a slightly different approach to its digital health care push.
In early July, its offshoot Shanghai Fosun Pharmaceutical tied up with Alibaba's online payment service provider Alipay to form an alliance through both online and offline channels.
"The cooperation will connect Fosun Pharma's offline health care service system with Alipay's advanced online payment ability," a spokesperson for the Shanghai drugmaker said, adding that other potential collaboration areas including technology and media have been identified.
Meanwhile, despite the tightening rules, Alibaba's internet rival JD.com only launched its own online pharmacy channel two months ago, offering both prescription and OTC medicines to customers.
Instead of operating the platform itself, the Beijing-based e-commerce firm dispatches OTC drugs through an indirectly owned pharmacy subsidiary which had obtained a C-license to run an online marketplace.
Its sales of prescription medicines will be handled by a venture under Shanghai Pharmaceutical Holding.
Just a month after the abrupt ban hit Yao.tmall's plans, Ali Health announced it had bought the loss-making drugstore chain Wu Qiannian, for a modest 16.8 million yuan. Wu Qiannian already had a C-license to sell OTC medicines online.
Chinese regulations require users to upload a photo of their prescription and personal contact details to place an order, followed by a phone discussion with a pharmacist before completing the transaction.
With this in mind, Ali Health has now joined hands with hospitals to create a channel for doctors to provide medical services and prescribe drugs online.
Over the past two years, it has also created a mobile health consultation and appointment booking app in partnership with Wuhan Central Hospital (WCH) and Beijing United Family Hospital, both top-rating medical establishments.
Users can pay online and make an appointment with a doctor through an Ali Health e-platform and engage in video-or image-based consultation, while a supply chain formed by Ali Health brings the prescription drugs to patients' homes.
"Hospitals can benefit as Ali Health can help screen patients, and that will actually bring more revenue to hospitals, and sort out which departments the outpatients should go to," DeNoble said.
"At the end of the day, Ali Health will be able to obtain a large amount of health data which it can then sell to pharmaceutical and insurance companies," he added.
At least 15 departments at WCH currently offer online medical appointments and video conference consultation, while a group of doctors spend two hours daily interviewing patients online.
Some villagers in rural Hubei province are already enjoying WCH's services at Alibaba's Taobao centres, and have received prescription drugs with the support of Ali Health.
"This model helps alleviate the problem of uneven distribution of medical resources between urban and rural areas, and fulfil the growing pharmaceutical and health care needs of the rural population," Wu Yongming, the chairman of Ali Health, outlined in its annual report.
However, the fact that only three hospitals have agreed to any formal internet health care ties with Ali Health, raises questions over the profitability of such a venture, and highlights a definite reluctance among public hospitals to partner on medical projects, say the experts.
"Given the current small scale, they are still burning money. Unless they get more than 100 hospitals involved, it will be hard to turn a profit by cashing in on the medical data they gather," Dingchen's Shi said.
Seven years on from its first announcement, progress by Beijing to overhaul the health care sector is considered slow, and has been hampered along the way by corruption, still-poor payment mechanisms used by doctors, and a resistance from dominant state firms to become involved.
"Ali Health would have to present significant benefits to hospitals to persuade them, which may lead to massive initial investment in the short-to-mid term," Shi said.
DeNoble added that Ali Health is more likely to succeed in tier 2 or 3 cities where hospitals have often had to seek outside assistance to source new revenue.
"Big hospitals in Beijing and Shanghai prefer to make the move themselves," he said.
The success of Ali Health's future health strategy also relies, added Shi, on whether it can get its health care services covered by both public and commercial health insurance.
Last month Baoding city government in northern Hebei province became the first authority to sign up to Ali Health's services, effectively linked its public health insurance system with its own e-health care services.
"But they are still experimenting," added Rubicon's Denoble.
Industry insiders say the complicated nature of the country's health care sector suggests the current efforts being made by the internet giants are unlikely to bring financial rewards any time soon, especially as the regulators continue to adopt a cautious approach on safety and quality.
"Companies such as Alibaba are trying different things to figure out which way will work best — but so far we can't see any mature or sustainable internet health care model," said Roland Berger's Jin.
"But they are brave and bold, and it will be interesting to see what they come up with next."
This article appeared in the South China Morning Post print edition as: Medicinal trial and error