Hanjin
Get more with myNEWS
A personalised news feed of stories that matter to you
Learn more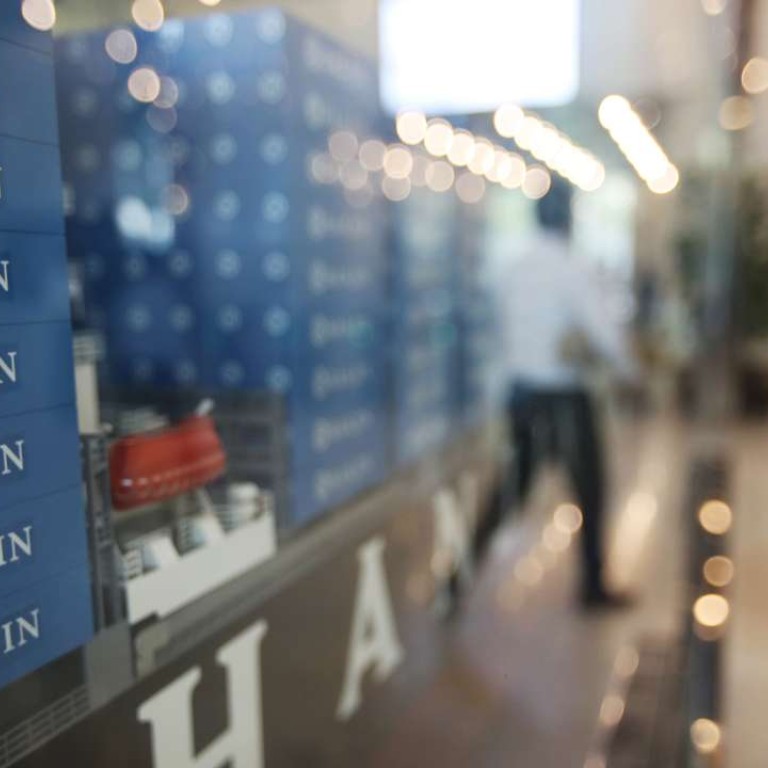 New
Hanjin gets US$45 mln credit line from Korean state lender
Korea Development Bank, the main lender to Hanjin Shipping Co., offered a conditional credit line of 50 billion won (US$45 million) to help ease supply-chain disruptions caused by the collapse of the nation's biggest container mover.
The state-owned bank will extend the loan only if the funds pledged by Korean Air Lines Co., the largest shareholder, Chairman Cho Yang Ho and a former chairwoman of Hanjin Shipping are insufficient to help unload cargo from stranded vessels, KDB said in an e-mailed statement Thursday. The account receivables of Hanjin will be used as collateral for the loan, it said.
Shares of Hanjin Shipping rallied 30 per cent Thursday, rebounding from a record low, as the promise of the additional funds followed a Wednesday decision by Korean Air to provide 60 billion won in loans. Though the government estimates the company needs at least 600 billion won to cover unpaid costs such as fuel and cargo handling, the newly pledged funds may help Hanjin temporarily deal with the crisis.
"This is a temporary funding to get the cargo unloaded," said Rahul Kapoor, a director at Drewry Financial Research Services Ltd. in Singapore. "As long as the ships are not unloaded, it's adding up the bills for Hanjin. The longer this goes on, it's going to get messier."
Korean Air will provide its loan starting Friday through March 23, it said in a regulatory filing Thursday. In addition, Hanjin Chairman Cho gave 40 billion won, the group said earlier. The former chairwoman of Hanjin Shipping had also pledged 10 billion won.
Korean Air shares rose 5.4 per cent to 33,950 won in Seoul, the biggest gain in three weeks. Hanjin shares closed at 1,160 won.
Hanjin's troubles have roiled the global logistics chain of companies such as Samsung Electronics Co., Nike and Hugo Boss AG. The collapse has caused "widespread disruptions in freight shipments worldwide," US trade groups said in a letter Tuesday, urging the US Commerce Department to work with the South Korean government to end the crisis.
A court overseeing the receivership application said this week stranded vessels of the container line are taking too long to unload and the delays could make it impossible to revive the company. The company sought court protection last month after its creditors stopped providing support.
Hanjin needs to end the supply-chain disruptions quickly, and the longer it takes to return the chartered ships, the more claims and debt will pile up, a court spokesman said Wednesday.
After the bankruptcy filing, Hanjin Shipping has slipped down the rankings of the world's major container lines. With a market share of 2.6 per cent as of September 21, it is now the 10th biggest, falling from the seventh position, according to shipping data provider Alphaliner.