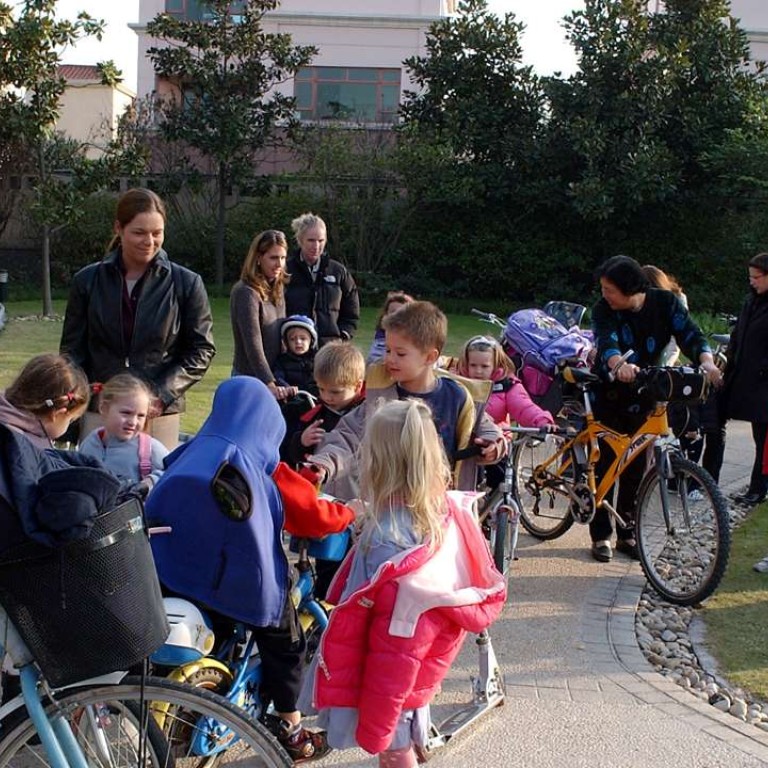 New
Maple Leaf shares plunge as Shanghai tightens rules on operating international schools
Foreign operators will be limited to running kindergartens and upper secondary schools, Shanghai's education commission said
China Maple Leaf Educational Systems Ltd.'s shares plunged to their lowest in six months amid concerns that the country's largest operator of private international schools may be affected by a move to tighten education policy in Shanghai.
Maple Leaf's shares fell for the fourth day on Tuesday, tumbling as much as 7 per cent to HK$5.22 on the Hong Kong stock exchange, their lowest intraday level since April. The stock closed down 3.55 per cent at HK$5.43.
Foreign companies that manage schools on the mainland are limited to operating kindergartens and upper secondary schools, according to notes from an October 19 meeting of the Shanghai Municipal Education Commission, confirmed by the commission's WeChat account.
These joint-venture operators are not allowed to operate primary and lower secondary classes outside China's public education curriculum, the commission said, in statement reaffirming the country's "educational sovereignty".
The government is looking at "further regulating" private schools, according to the statement.
"There could be short term impact as investors are very risk sensitive at this moment when the market is volatile," said Eugene Mak, an analyst at China Merchants Securities.
He added that it was too early to say what the actual impact will be on the schools until further details are released.
Chinese private education institutions have been growing fast amid strong demand for studying overseas, as most of them offer international classes and preparation courses for admission to western universities.
Outbound international students from China have increased from 280,000 in 2010 to 520,000 in 2015, according to Deloitte.
By location, over 40 per cent of private K12 and higher education institutions are in eastern China, including Shanghai.
Dalian-based Maple Leaf offers international education for over 17,700 students from preschool to upper secondary school (K12) in 11 Chinese cities.
All of its high school graduates are sent to universities abroad, with about 70 per cent of them going to Canada.
It opened Maple Leaf International High School in Shanghai in 2013, serving students aged 16 to 18 years.
This article appeared in the South China Morning Post print edition as: Maple Leaf shares fall as Shanghai tightens rules