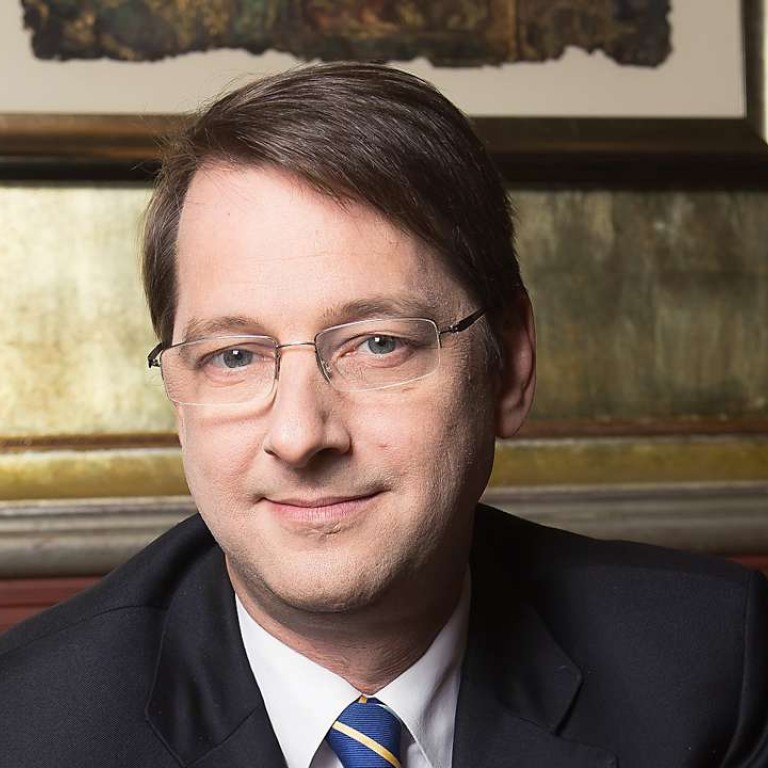 Lufax edges closer to creating international equity trading platform for Chinese investors
The fintech giant aims to help millions of cash-rich mainlanders fearful of extended yuan weakness chase returns on overseas equities
Lufax, the world's second-largest financial technology firm, is gearing up to launch a platform to facilitate Chinese investors' asset allocation around the globe amid a depreciating yuan.
The internet finance business of Ping An Insurance, China's largest insurer by market value, will target millions of cash-rich mainlanders who already have offshore assets, helping them chase returns on the overseas equity markets via cyber space.
Gregory Gibb, chief executive of Lufax, told reporters on Wednesday that a complete online platform will be established in 2017, granting wealthy mainlanders legal access to foreign capital markets to cater to their surging demands for asset diversification.
"Demand for overseas investment among Chinese people and businesses is constantly increasing," said Gibb. "Lufax hopes to leverage new technologies and models to provide clients internationalised services."
Lufax formed a partnership on Wednesday with eToro, an Israeli fintech firm that pioneered the revolutionary concept of social trading.
The tie-up is a concrete step for Lufax toward launching its internationalised trading platform and follows an agreement signed with Denmark-based Saxo Bank in May, which also enables mainland investors to buy equities on the global markets.
Yoni Assia, chief executive of eToro, said the partnership with Lufax could help it attract "thousands of mainland investors" keen on buying overseas equities.
Beijing has tightened foreign-exchange controls over the past two weeks as it ramps up efforts to stem capital outflows amid mounting speculation of further devaluation of the yuan.
But the so-called "window guidance" – administrative measures to curb cash outflows – are unlikely to dent the appetite for foreign currency assets among mainlanders fearful of a downward spiral in the yuan.
In the past few years, millions of mainland residents - most of them high-net-worth individuals or middle-class clerks - have remitted part of their cash abroad and sought lucrative foreign investments such as properties and equities.
In 2007, the State Administration of Foreign Exchange ruled that each mainlander is allowed to buy up to US$50,000 worth of foreign currencies a year.
The rule is still effective now, and gives Chinese people a legal channel through which to diversify their assets.
The US Federal Reserve is likely to announce an interest rise on Wednesday, adding pressure to an already weak yuan and prompting Beijing to take further drastic steps to control cross-border cash flows.
"The tightening measures are aimed at striking a balance between capital inflow and outflow at this critical moment," said Shao Yu, chief economist with Orient Securities, adding that China would continue to liberalise its capital account at a gradual pace.
Among the world's fintech companies, Lufax trails only Ant Financial, an affiliate of Alibaba Group, owner of the South China Morning Post, in terms of value.
After its latest round of financing early this year, the company was valued at US$18.5 billion. It is also seeking an overseas stock market listing.
At the end of September, Lufax had 25.5 million users, up 39.3 per cent from the beginning of the year.
This article appeared in the South China Morning Post print edition as: Lufax taps mainland appetite for offshore assets