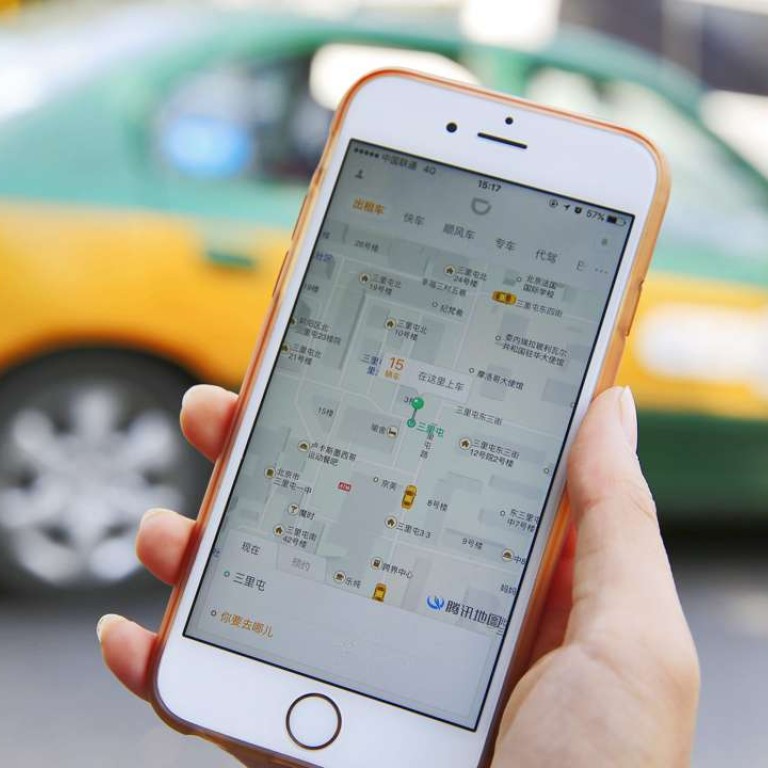 New

|
Didi offers rides on minibuses, expanding into another area of China's public transport service
Didi is offering minibus rides in selected areas of Beijing and Chengdu, aiming to expand into more urban cities next year
Didi-Chuxing, China's largest car-pooling application, has begun to offer short rides to commuters on minibuses, expanding its ride-sharing service further into the traditional realm of the mainland's public transportation system.
The new service began on December 8, connecting major bus and subway stations in selected areas in Beijing and Chengdu via seven-seat minibuses that Didi-Chuxing rents from leasing companies, said the company's spokeswoman Sun Liang, in a telephone interview.
The company plans to expand the service to more urban areas, providing the so-called "last three-kilometer" connection to and between public transport hubs, Sun said.
The service helps passengers arrive at or leave from train stations more easily, while improving the efficiency of the public transport infrastructure and relieve congestions around train stations during the annual migration during the Lunar New Year holidays.
The service aims to provide users with a high quality and cost effective travel experience for short trips by using big data system to calculate passengers' pick-up and drop-off points, plan and adjust the best possible routes and calculate the cost, she added.
Didi does not own the minibuses but rent them from vehicle leasing companies on-demand, she said. "For example, a total of 60 minibuses are running in Huilongguan (回龍觀) area in Beijing, providing services for up to 5,000 users every day, much more efficient than the same number of taxis," she said.
The fare on the minibus service will vary according to the demand and real-time traffic conditions, she said. "It will be an economical and practical choice for short-distance rides," she said.
"A typical 5-km ride in Huilongguan costs about 5 yuan" at 5 pm in rush-hour traffic, she said.
Didi Chuxing is also making the process of hailing a ride easier, by adding a "Hail a Car" button to the home page of the 12306 application, giving commuters a one-stop place to choose between using its taxi, express and private car services.
Didi will develop further innovations and improve its users' experiences next year to further complement the urban public transportation system, Sun said.
Prior to merging with Uber China in August, the company was largely focused on gaining a larger share of its domestic market and competed fiercely with Uber China.
As many as 20 million rides were completed on DiDi's platform everyday in October 2016, making Didi the world's second-largest online transaction platform next only to Taobao, it said.
Didi acquired Uber China in August 2016. The company has nearly 400 million users across more than 400 Chinese cities, the company said.
This article appeared in the South China Morning Post print edition as: Didi boosts service coverage to short trips on minibuses