LeEco
Get more with myNEWS
A personalised news feed of stories that matter to you
Learn more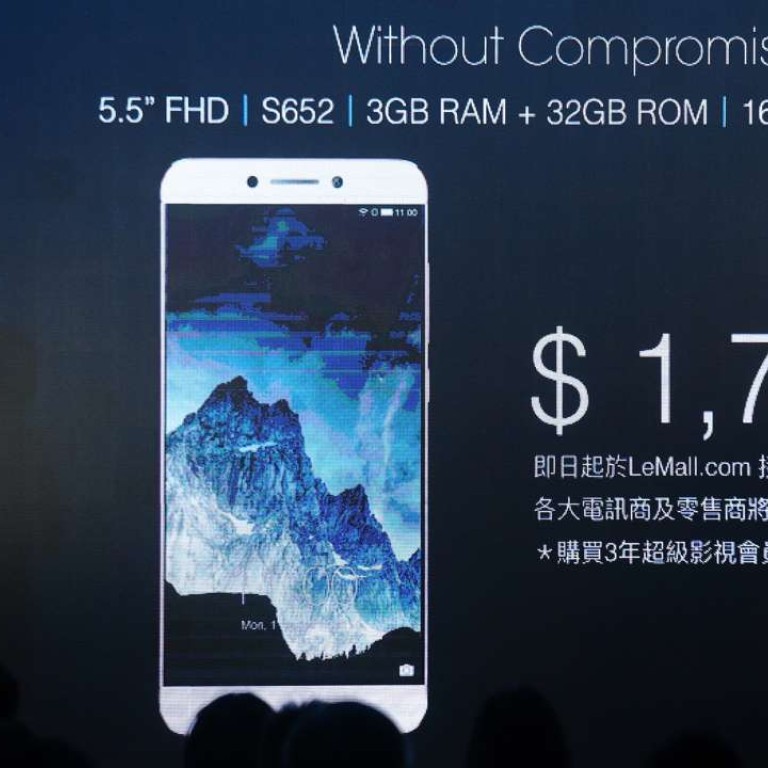 New

|
Haosheng sues LeMobile for unpaid bills as LeEco's cash woes persist
The suit is the latest sign that LeEco's survival hinges on moving from one creditor's claim to another
LeEco, the video streaming company that's aspiring to build the world's fastest electric sports car, is being sued by a Chinese vendor for unpaid bills, in the latest sign that its cash woes are persisting even as it claims to be raising funds from investors.
Zhejiang Haosheng Electronic Technology, which makes speakers used in smartphones, has sued LeEco's mobile phone unit to recover 51.74 million yuan (HK$58 million) of unpaid bills, according to the plaintiff's
January 5 statement
. The case is being arbitrated by the Shanghai International Economic &Trade Arbitration Commission, the statement said.
LeMobile signed a November 16 contract to buy speakers from Haosheng, agreeing to pay the vendor 11.02 million yuan and US$5.93 million in nine instalments, plus 6 per cent annualised interest rate. The first instalment was missed on December 11 last year, Haosheng said.
Haosheng is among several creditors queuing up at LeEco's door.
AAC Technologies Hold
ings, Taiwan's Compal Electronics and
Truly International Holdings
have made public disclosures of debts owed by LeEco's subsidiaries, according to a January 5 report by thepaper.cn website. Compal said on November 23 that LeMobile had already rectified its arrears, thepaper.cn said.
Since its establishment in 2004, LeEco had expanded from its core business of video streaming into music, making smartphones, movie production, virtual reality, and even the manufacturing of electric cars. Last month, the company broke ground on a 12 billion yuan assembly in Zhenjiang province with the capacity of producing up to 40,000 electric cars a year.
Faraday Future, a separate Las Vegas carmaker backed by LeEco's founder Jia Yueting, this week unveiled an electric car that claims to be able to accelerate from standstill to 60 miles per hour in 2.39 seconds, faster than Tesla Motor's electric cars, and faster than even the gasoline-driven sports cars by Ferrari and Porsche.
Faraday Future itself had to counter media reports of a cash crunch, with work on its US$1 billion Las Vegas plant halted due to its failure to make millions of dollars in payments to contractor AECOM, and other suppliers.
Jia acknowledged his company's financial strife in a November letter to employees, admitting LeEco's expansion into a myriad of businesses have outpaced its ability to earn cash.
Still, LeEco announced this week it had received an unspecified amount of advance payments as it finalises agreements for more than 10 billion yuan of capital injection from unidentified investors.
Haosheng's case, which lists Jia and his brother Jia Yuemin as defendants, is pending arbitration. The company is suing to recover the entire sum owed by LeMobile, plus 600,000 yuan in legal fees. Spokespeople at LeEco and LeMobile did not respond to requests for comment.
Shares of LeShi Internet Information & Technology Corp, the video streaming unit of LeEco, had been suspended from trading on the Shenzhen Stock Exchange since December 7.
The stock had plunged 7.8 per cent in a day just before the halt, on speculation it was laying off staff to cut costs. The company laid off 60 employees in Hong Kong on December 23.