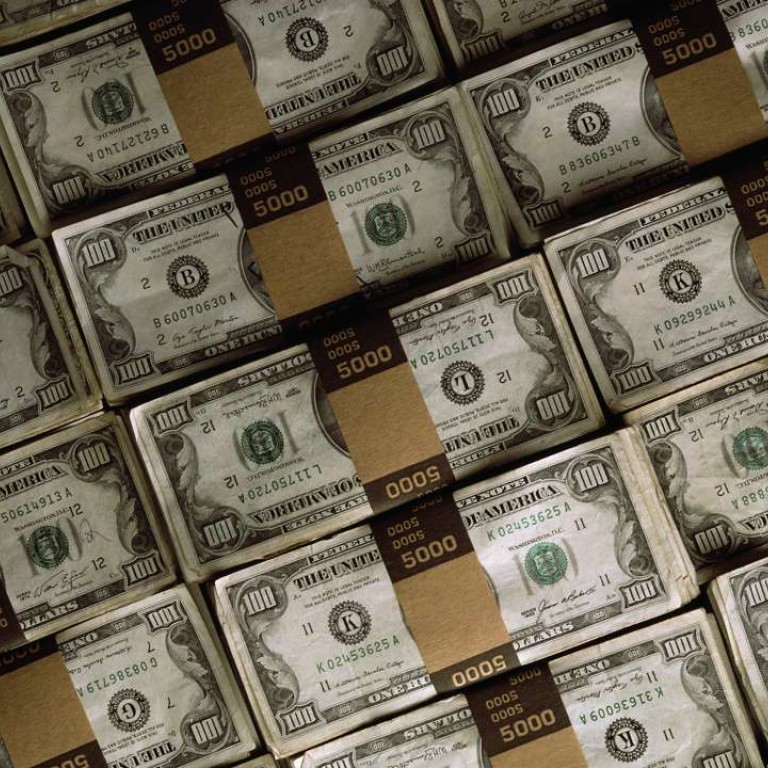 Opinion
White Collar
by Enoch Yiu
White Collar
by Enoch Yiu
Expand the number of funds allowed to be included in the MRF and stronger mainland sales are sure to follow
Hong Kong Investment Funds Association total fund sales in Hong Kong during the first 11 months of 2016 fell 10 per cent to US$62.3 billion
Total investment fund sales last year ended up being the worst in three years, but the industry's leading body is still confident strong evidence shows mainlanders are still interested in buying Hong Kong-based funds.
As long as the yuan continues depreciating, which is likely in 2017, mainlanders are likely to continue to buy funds, stocks and insurance policies here, according to the latest industry snapshot from the Hong Kong Investment Funds Association.
It added buying Hong Kong fund products, which are mainly US dollar denominated, will be an easy way to counter the continued falling value of the yuan, which dropped 7 per cent against the US dollar last year, the biggest annual loss since 2014.
The association's figures show total fund sales in Hong Kong during the first 11 months of 2016 fell by 10 per cent to US$62.3 billion, the lowest since 2012 when full-year sales were just US$54.9 billion.
With December's figures not yet available, total fund sales for 2016 look like being much lower than the US$72.2 billion in 2015,  US$77.7 billion in 2014, and US$71.1 billion in 2013.
A number of market uncertainties had a major impact on sales of equity funds, which slipped by about 62 per cent  to US$16.3 billion, on a year-on-year basis, during the first 11 months.
But we also need to consider the contribution of a new development in 2016 which is sure to boost numbers in future, and which may be related to the drop in mutual fund sales in Hong Kong – the new Mainland and Hong Kong Mutual Recognition of Funds (MRF) – the cross border fund sales scheme that allows Hong Kong based funds to be sold in the mainland and 42 mainland domicile funds sold in Hong Kong, and which some are calling a new era for asset management for both markets.
In its first year of operation, there has been strong interest by mainlanders in Hong Kong mutual funds. In the first 11 month of the year, sales were worth 10.06 billion yuan. But in contrast, the 42 mainland funds only sold about 136 million yuan worth of funds during Hong Kong in the same period of time.
Experts say the MRF represents a massive opportunity, one which international asset management companies have been waiting a long for: the opportunity to distribute investment funds within the Hong Kong and mainland retail markets.
It i hoped that Hong Kong can now operate as a gateway for asset managers to China and for the first time, give China's rapidly expanding population of investors direct access to foreign funds.
In the past mainlanders had to come to Hong Kong to buy funds products. But now they can buy Hong Kong funds in the mainland, via the scheme.
The sales figures may still be low, but this is only the first year of the original programme and only six Hong Kong funds are being sold in the mainland.
Allow more Hong Kong funds to be sold in the mainland, and sales are sure to soar.