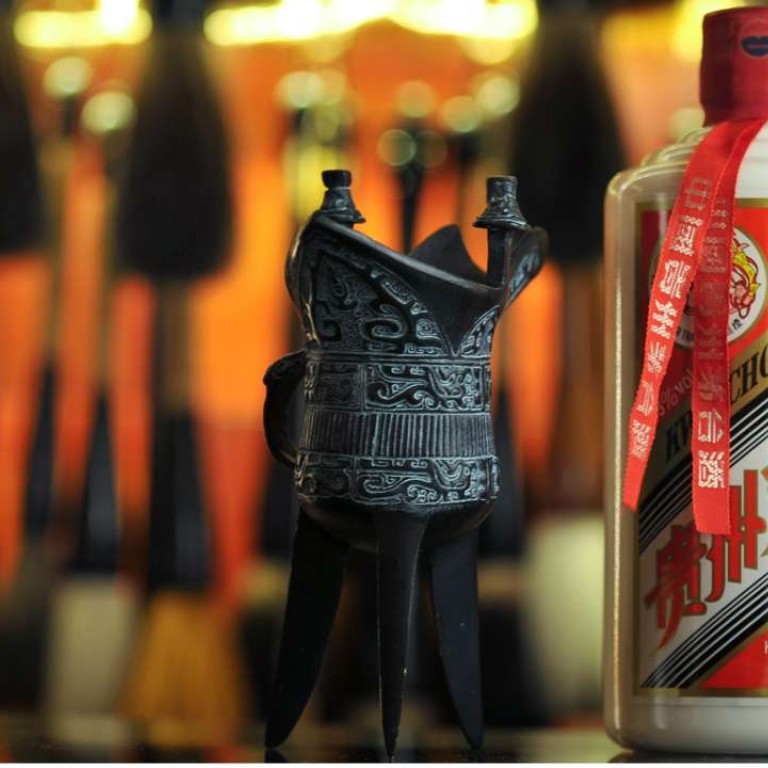 Moutai overtakes Diageo as world's most valuable liquor firm
Baijiu distiller sees market capitalisation hit record US$71.55bn, overtaking Johnnie Walker whisky maker Diageo's market value of US$71.05bn
Kweichow Moutai, the Chinese premium alcohol giant, has unseated Johnnie Walker producer Diageo as the world's most valuable liquor company on Friday, propelled by a return of Chinese thirst for its so-called "liquid luxury", despite President Xi Jinping's frugality campaign.
The distiller of fiery liquor baijiu – also known as the
Chinese vodka
– saw its market capitalisation hit a record US$71.5 billion in Shanghai on Friday, overtaking Diageo's market value of US$71.05 billion, according to Thomson Reuters data.
Moutai's share price has nearly quadrupled to 389.5 yuan since 2014, making the company the most pricey of China's 3,100 traded stocks.
That is helped by a remarkable price rally in Moutai's throat-scorching baijiu, or white liquor, which has regained its popularity among retail consumers after it had fallen off the banquet menu due to President Xi's signature crackdown on gift-giving and lavish spending by Communist Party cadres.
The price of its classic Feitian label has surged from 800 to 1300 yuan (US$115.9) per bottle, roughly
three times of France's Martell V.S.Cognac,
and a third of the monthly disposable income of inhabitants in Beijing and Shanghai. And it's predicted by Industry Securities analysts to climb further.
"Before, the bulk of Moutai sales come from besotted official banqueting and gift-giving for supplicants to curry favour from Chinese bureaucrats, but now many Chinese middle class are becoming new adherents,"said Zhu Danpeng, an associate with China Branding Institute.
The grain-based branded alcohol used to be a staple bribe in many unscrupulous Chinese business and political elite circles not only because of its exorbitant prices, but also its scarcity.
The state-controlled brewer, based in a backwater town of Maotai in China's southwest hinterland of Guizhou province, has deliberately controlled its output to keep Moutai's sky high prices.
It is also the spirit Mao Zedong and Chiang Kai-shek sipped when they celebrated the conclusion of their Chongqing peace talks in September 1945 ending the civil war between the Communists and the Kuomintang.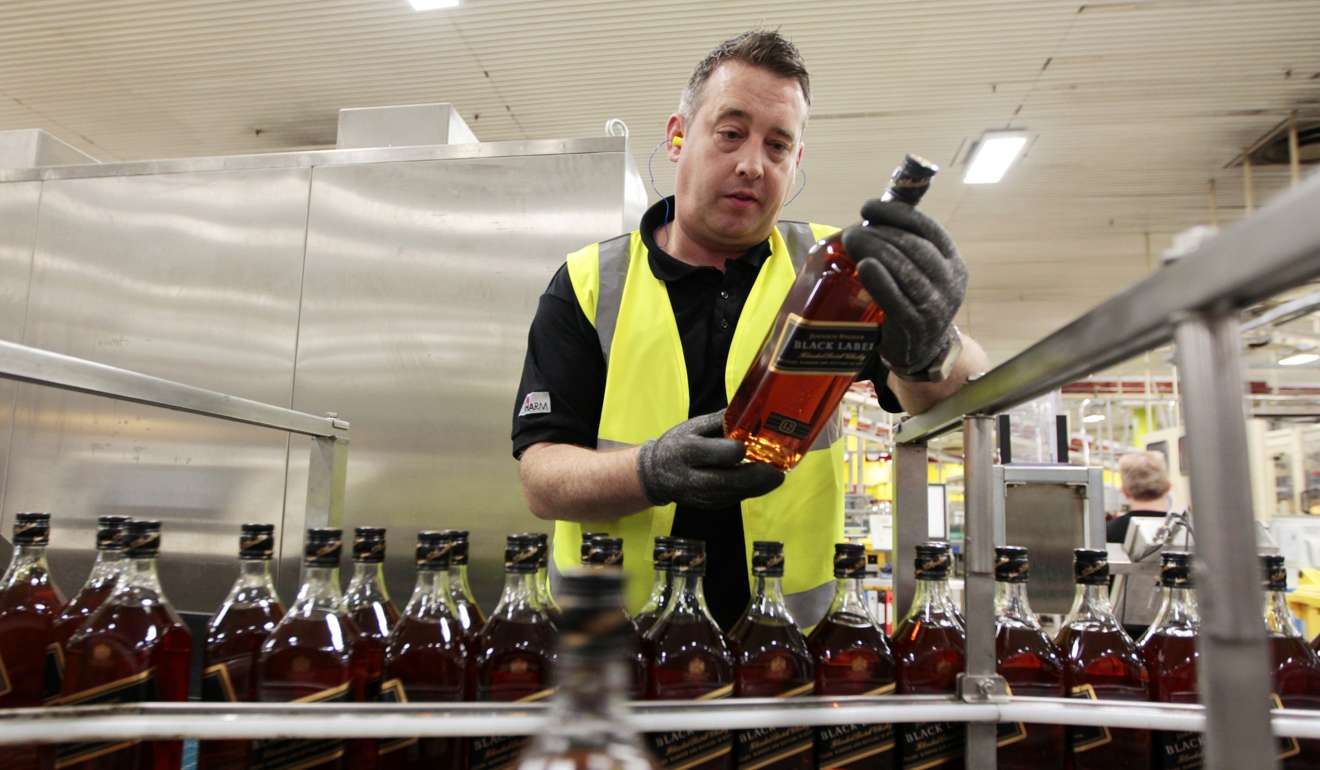 While a vintage Moutai bottle can cost well beyond 1 million yuan, the genuine, often priceless, hands-down favourite of its fans is the so-called "exclusive offer" Moutai – the ultra-premium baijiu previously reserved for a limited number of senior officials and prominent government organs.
Moutai has, however, still
lost about half of its market value
in 2013 since Xi came to power, after he launched a sweeping government campaign aimed at rooting out corruption and conspicuous consumption that had seen tens of thousands of Chinese officials and military officers fall from grace. A similar fate has befallen some other luxury brands, such as watchmaker Rolex.
But rising income levels of Chinese urban households over the last five years have fuelled resurgent demand from retail consumers.
Moutai's Guizhou-based distiller still curbs its output from time to time, to avoid any excessive inventory.
The company's expected first-quarter profit to rise 16 per cent from a year earlier, accelerating from a 7.4 per cent increase for the whole year of 2016, according to exchange filings.
This article appeared in the South China Morning Post print edition as: moutai pips diageo in liquor stakes