Anbang Insurance takeover of Fidelity & Guaranty Life in US fails as deal is terminated
The Chinese based conglomerate suffers another setback in the US as it fails to get US$1.6 billion deal past state regulators
Fidelity & Guaranty Life terminated its US$1.6 billion agreement to be purchased by China's Anbang Insurance Group Co. and said it will weigh other possible deals.
"The company's board of directors is continuing to evaluate strategic alternatives to maximize shareholder value and has received interest from a number of parties," the US insurer said Monday in a statement. "FGL has no remaining obligations under the merger agreement and may enter into an alternative transaction."
Chinese insurance conglomerate Anbang, one of the country's most active cross-border acquirers, was unable to get approval from the states of Iowa and New York, where FGL does business, within the time frame set out in an extended takeover agreement, Reuters reported on Monday, citing people familiar with the matter.
Beijing-based Anbang Insurance Group and FGL reached agreement for the takeover deal in November 2015. But Anbang withdrew an application to the New York regulator last May after the latter sought more detailed information about the Chinese company's funding and shareholder structure.
FGL extended its merger agreement with Anbang to April 17 this year after it was set to expire on February 8.
Had Anbang secured a public hearing with Iowa's financial regulator by April 17, it could have extended the expiration date to May 31.
However, it failed to meet the conditions for any further extension. The insurer has abandoned its efforts to secure approval from New York's financial regulators, according to the Reuters story.
Anbang has not replied to questions from the South China Morning Post.
The deal had received clearance from the Committee on Foreign Investment in the United States (CFIUS), a US joint-agency panel that scrutinises deals for potential national security red flags.
"The deal makes strategic sense for Anbang. But this is a regulated industry and there are serious unresolved disclosure issues," said Brock Silvers, managing director of Kaiyuan Capital, a Shanghai-based investment advisory firm.
"Anbang received US approval regarding national security concerns, but New York regulatory approval has been difficult due to Anbang's secrecy regarding its capital origins.
"I do not see capital control from China as a major obstacle to this deal. This is a strategically focused acquisition of the type that the Chinese authorities should support."
"The main concern is that Anbang's hidden shareholders - fairly apparent since Anbang is one of the most politically connected firms in China - may have some conflict of interest", said Ronald Schramm, an International Business School Suzhou faculty member and a visiting associate professor at Columbia University's School of International and Public Affairs.
"For example, what if these shareholders also own some competing insurance company in neighbouring Idaho and their true intent is to acquire Fidelity and then shut it down? Without knowing who the controlling shareholders of Anbang are, it is difficult to understand their broader strategy regarding Fidelity," Schramm added.
It is the latest setback for Anbang in a string of thwarted M&A deals in the US.
Earlier this year, Anbang was reported to be interested in a US$7.5 billion investment into a property under Kushner Companies, the firm operated by US President Donald Trump's son-in-law, Jared Kushner.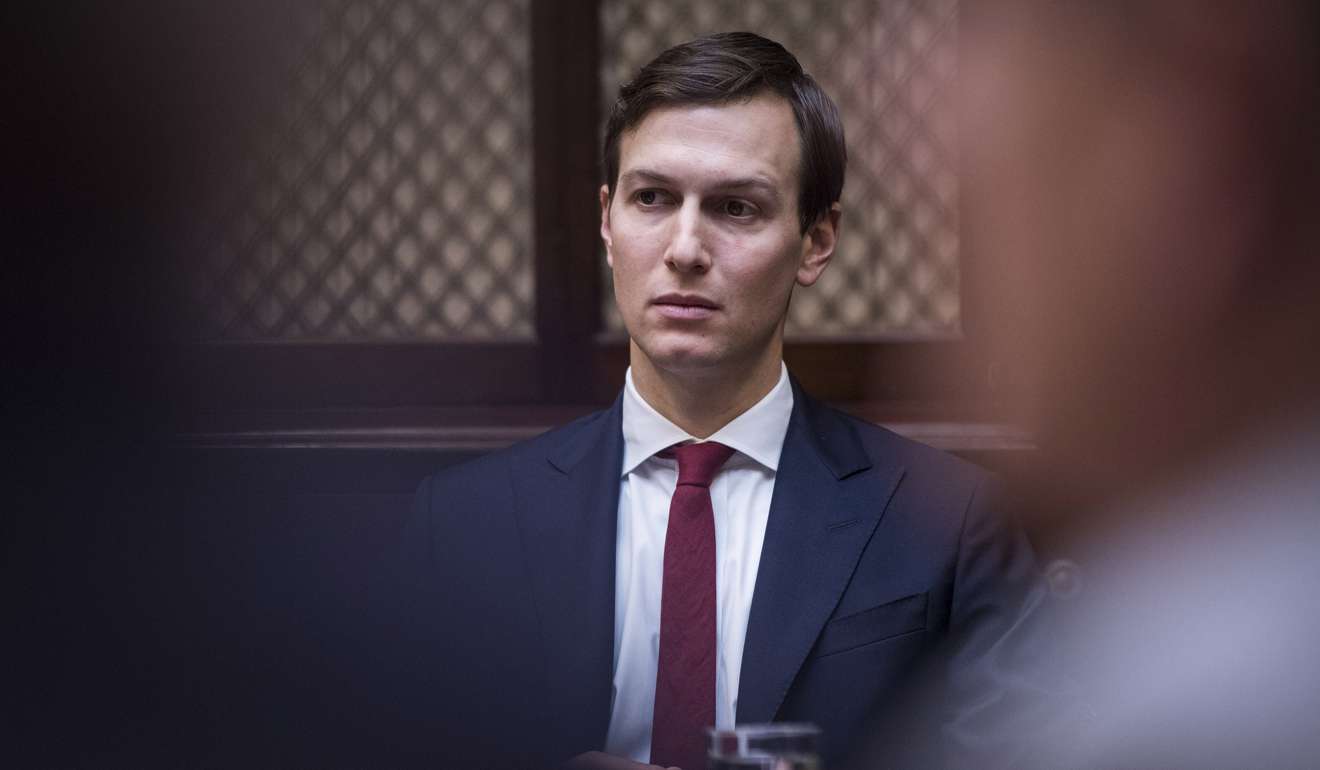 But the deal fell apart in late March when the
New York Post
cited a spokesman with Kushner Companies as saying it "is no longer in discussions with Anbang about 666 Fifth Ave's potential redevelopment, and our firms have mutually agreed to end talks regarding the property".
"Part of the attraction of the recently failed Kushner deal was undoubtedly the legitimacy it would have provided," said Silvers.
Last March, Anbang pulled out of a US$14 billion bid to acquire Starwood Hotels & Resorts, a move possibly triggered by China's insurance regulator questioning Anbang's ability to control the risk involved with an investment of that size.
In October, its bid to purchase a landmark Southern California hotel near a major naval base from Blackstone Group was called off following opposition from CFIUS. US media reported that Anbang had pushed back against making some of the disclosures required.
Established in 2004, Anbang manages some 1.65 trillion yuan of assets and has signed more than US$30 billion worth of corporate deals in the last two and a half years, buying properties and insurance companies all over the world.
It burst onto the global stage in 2014 when it purchased the landmark Waldorf Astoria Hotel in New York for US$1.95 billion.
Anbang's owners include small-time merchants and villagers in China who control multibillion-dollar stakes, the New York Times reported last September, saying US regulators were reviewing whether they hold those investments on behalf of others.
With additional reporting by Bloomberg
This article appeared in the South China Morning Post print edition as: anbang may drop bid for insurer fidelity