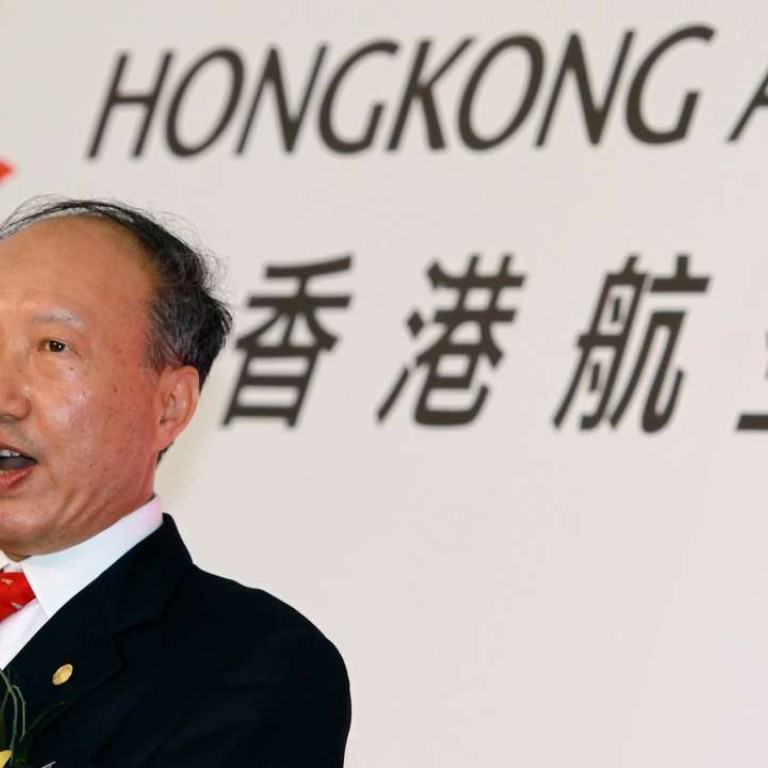 New

|
HNA shares plunge after fugitive tycoon's allegations
Hong Kong investors dumped HNA shares after a high-profile webcast made by a mainland tycoon fugitive threatened to release information about corruption among China's leaders.
Shares of
HNA Holding Group
, the owner of Hainan Airlines and the biggest buyer of development land in Hong Kong in 2016, recorded their biggest intraday plunge in 17 months, as investors dumped the stock after a fugitive tycoon made allegations tying the company's acquisitions to corruption involving Chinese leaders and their family members.
HNA fell as much as 16.7 per cent to HK$0.225, the biggest intraday plunge since November 18, 2015, before closing at a two-year low of HK$0.229 in Hong Kong. Shares of Hainan Airlines Co. fell 0.3 per cent to 3.39 yuan in Shanghai.
In an interview with
Voice of America
that was prematurely cut last week, fugitive businessman Guo Wengui (
郭文貴
), also known as Miles Kwok, made
allegations of infighting
within China's Communist Party, and of wrongdoing by Chinese leaders.
His allegations could not be independently verified. Guo could not be reached to comment. HNA's spokespersons in Hong Kong declined to comment.
"Today's HNA underperformance is likely due to news on Guo although it can't be confirmed," said UOB Kay Hian's strategist Hannah Li.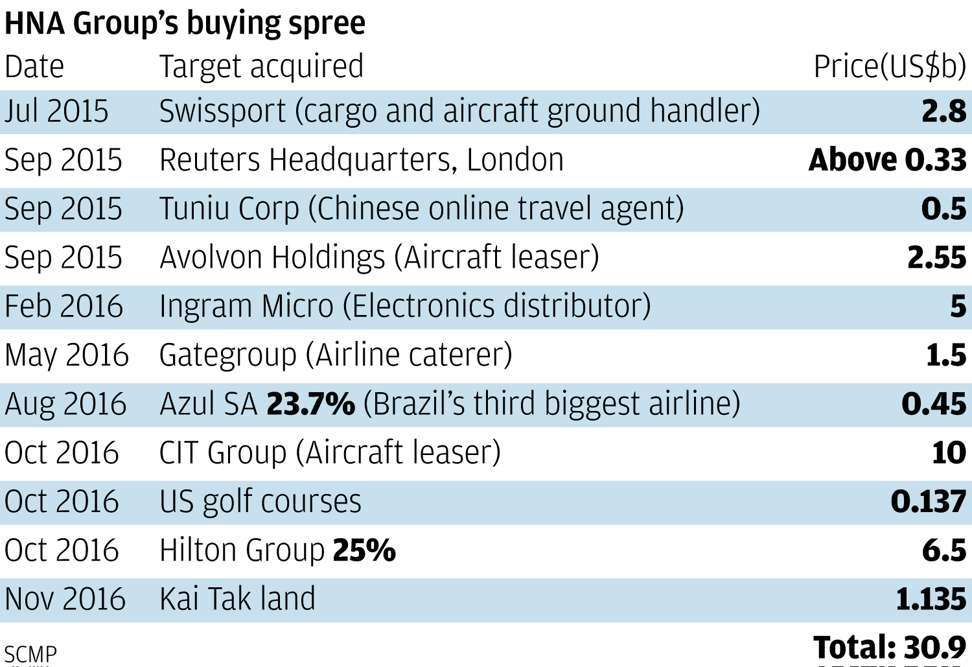 Guo's interview was cut short last week, which Guo later claimed in his Twitter account was because of pressure from China's Ministry of Foreign Affairs. A day before he appeared on the
Voice of America
interview, the international police organisation
Interpol had issued a red notice
for Guo's arrest, at the request of China's government.
HNA bought 45 per cent of Hong Kong Airlines in 2006. In the last two years, the company had gone on a shopping spree around the world, snapping up assets to realise the dream of its founder Chen Feng to boost HNA's assets to be ranked among Fortune Global 100 companies.
The company spent HK$27.2 billion (US$3.5 billion) over four months to snatch four parcels of land at Hong Kong's former Kai Tak airport site. Earlier this month, HNA offered S$1.4 billion (US$1 billion) to buy Singapore's logistics and commodity company CWT Group.
In a reply to the 21st Century Business Herald newspaper, HNA said all its acquisitions were financed by "healthy cash flow from its core businesses".
"HNA has cooperated extensively with many of the world's leading commercial banks, investment banks and all types of financial institutions," the newspaper quoted a HNA statement as saying.
Still, the asset acquisitions, done at a time of tightened remittance control as Beijing strove to stem capital flight, raised eyebrows. HNA had also been paying prices that surpassed market valuations for its Kai Tak land parcels.
"Investors have doubts on whether the group is financially strong enough to support its Kai Tak land purchases that where bought well above market prices," UOB's Li said. "They aren't positive about HNA's acquisition of CWT either."
HNA last month reported a 2016 net loss of HK$21.9 million – its sixth consecutive year of losses – after persistent bad weather and fierce competition eroded its golf and hotel revenues at the Dongguan Hillview Golf Club.