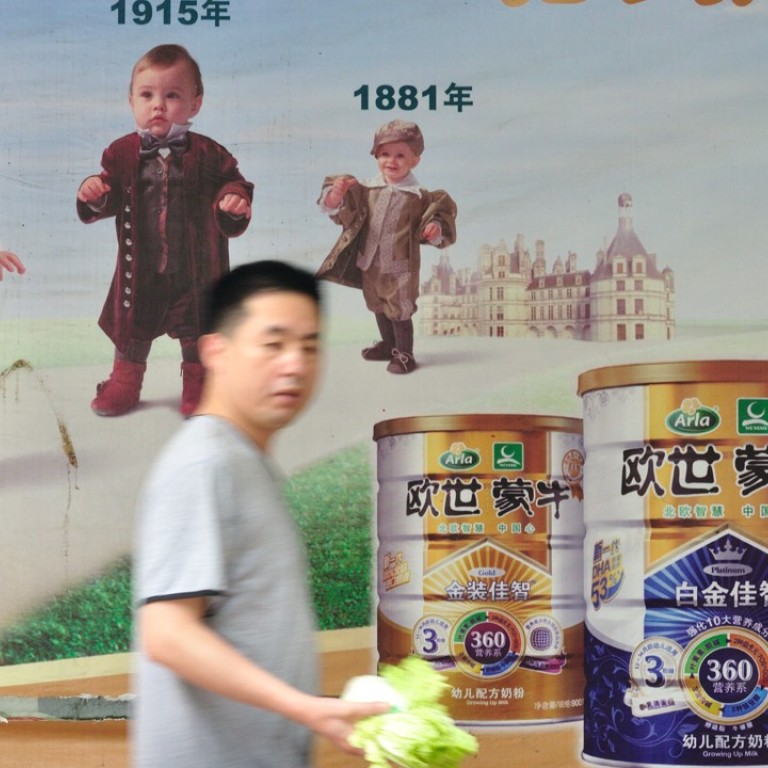 Mengniu Dairy looks to yoghurt beverages, acquisitions and a growing Chinese consumer appetite
Potential mergers and acquisitions along with new product development may help China Mengniu Dairy, the second largest player in the country's dairy market, to generate better profit and income this year after a drop in 2016, according to one analyst.
Mengniu's share price tumbled 6.5 per cent in April after the company reported a 2016 net loss of 751 million yuan (US$109 million), a dramatic U-turn from the 2.4 billion yuan net profit a year earlier.
China International Capital Corporation analyst Paul Yuan Feiyang is expecting a 2.7 billion yuan profit this year despite a generally negative outlook from other brokers.
"It's still too early to adjust estimates," he said in a report, acknowledging that the company's two acquired entities China Modern Dairy and Yashili will not be very profitable this year. "We believe [the] core earnings outlook remains healthy under both internal reform and expansionary efforts."
Mengniu, which accounts for 17.3 per cent of China's dairy products by retail sales, has been in heated competition with industry leader Inner Mongolia Yili Industrial Group, which has a 22.3 per cent share, according to Euromonitor International.
Meanwhile, foreign dairy brands, which have a 50 per cent market share, became popular after some domestically-produced milk and infant formula products were found to be adulterated with melamine in 2008. Six infants died and thousands of others were sent to hospital as a result of the food safety incident, prompting at least 11 nations to halt all imports of Chinese dairy products.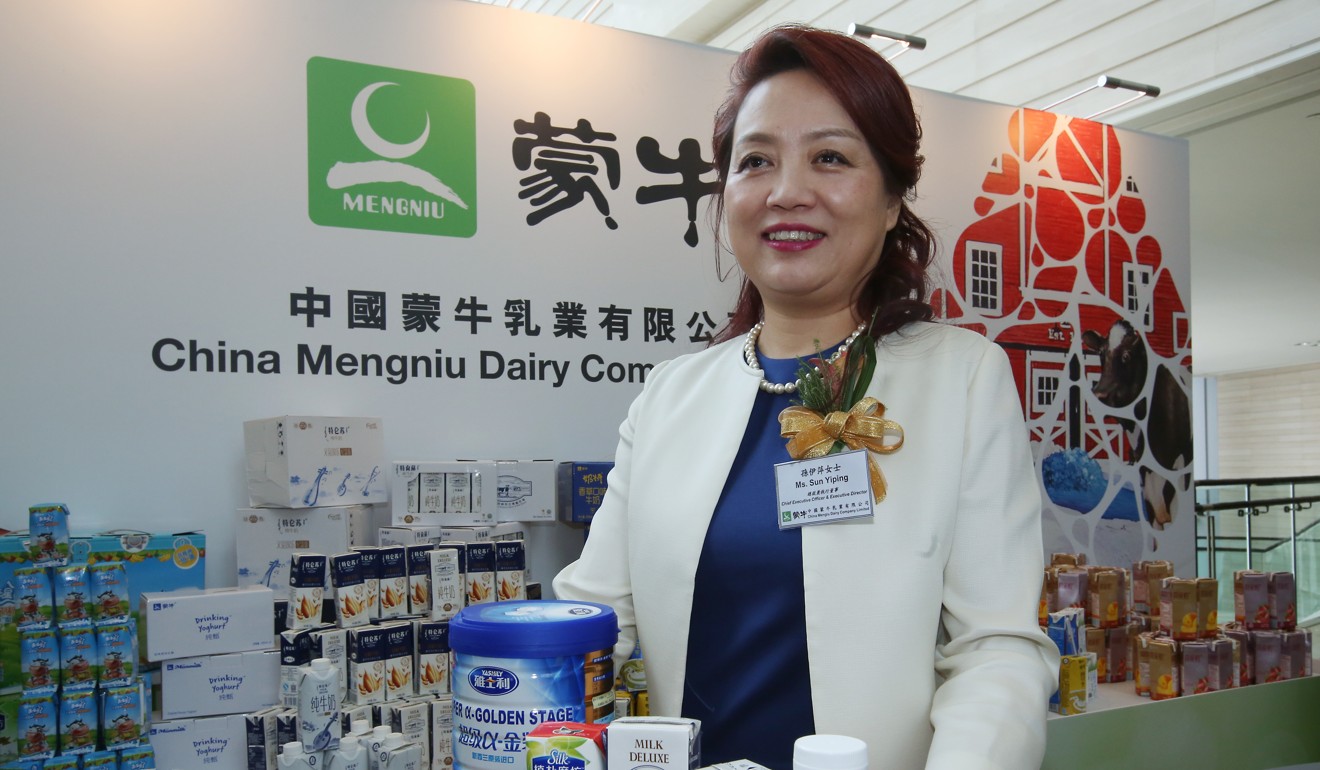 Efforts by Mengniu to rebuild consumer confidence, including the acquisition of baby milk powder company Yashili in 2013, have met with limited success.
Mengniu attributed its poor earning performance last year to a "deterioration of operating performance" by the subsidiary.
In spite of the initial drawbacks, future mergers and acquisitions are reasons the company will likely do well in the future, according to Yuan.
"A lesson has been learned [by the company] to screen targets more strictly and start integration right after acquisition. We thus expect Mengniu to increase free operating cash flow by more stringently cutting capex and improving margins," Yuan said in the report.
He added that a marketing push into the Asean while tapping agricultural resources in South China were part of the company's growth strategy.
Yuan also noted that an internal reward programme designed to compensate management with equity in the company should help to drive product development.
"Mengniu has identified cheese, fresh milk, halal dairy products, plant-based dairy products, and overseas market expansion as new potential areas to explore," the report said. "The product mix may reasonably focus on the mid- to high-end segments and developed areas will certainly all be targeted."
Sales of the company's yoghurt beverage Youyi C rose sharply in the first quarter after the introduction of new flavours, signalling the potential for growth in the premium dairy market, Yuan said.
In spite of some recent successes, winning back customers who defected to foreign brands remains a major challenge in China's US$55.2 billion dairy market.
Mengniu's strategy of going upscale to appeal to middle income consumers through premium range products will be closely watched in the coming quarters.
Yuan believes the situation is more positive than perceived by other analysts, describing the consensus view on earnings growth this year as "a bit conservative".
This article appeared in the South China Morning Post print edition as: Mengniu seen taking steps to land of milk and honey