IPO
Get more with myNEWS
A personalised news feed of stories that matter to you
Learn more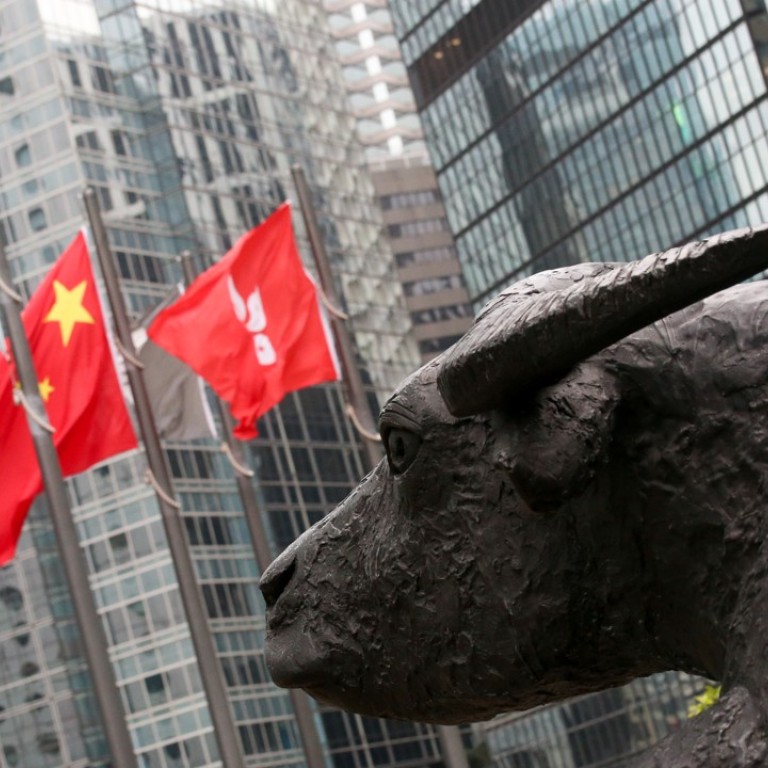 How past reform proposals have come, failed and gone
Listed companies have been leading the opposition in many of the reforms proposed over the past 15 years.
The listing reforms that would increase the Securities and Futures Commission's power in listing matters are likely to join the list of failed reforms, after they were resoundingly rejected by most of the respondents to a consultation.
The proposals in a joint consultation paper by Hong Kong Exchanges and Clearing and the SFC centred on establishing two committees – one for policy and one for regulatory issues – on top of the existing listing committee, with equal representation by the SFC and HKEX, to approve complicated new listings and set listing policies.
This would upend the current structure whereby HKEX's listing division staff give preliminary approval to a listing and can suggest listing rule changes, which are then submitted to the 28-member listing committee of accountants, lawyers, executives of listed firms and fund managers for final approval.
The initial result showed 94 per cent of respondents – 8,000 out of 8,500 – rejected the proposals
for fear that the change would allow the SFC to overregulate. As they have in past reforms, the listed companies again led the opposition.
Amid the stiff opposition, the reforms would be difficult to proceed without any modification, and the current deadlock is not a first. Previous failures in the past 15 years have ranged from delisting, quarterly reporting and restrictions on cornerstone investments.
Here are the reforms that were proposed and why they failed:
2002 – First attempt to introduce quarterly reporting
Proposal: Companies to report results every three months instead of every six months, in line with international practice
Outcome: Plan was abandoned one year later after public consultation drew strong opposition from companies, including blue chips such as HSBC Holdings and Sun Hung Kai Properties. They argued that it would increase costs and prompt the management to chase short-term profits
July 2002 – Delisting penny stocks
Proposal: Move to delist companies trading below 50 HK cents for a full month
Outcome: HK$10 billion in value was wiped off the market a day after the consultation paper was released as investors rushed to dump penny stocks. HKEX scrapped the public consultation exercise four days later
2003 – Listing reform
Proposal: The government accepted an expert group's report on the penny-stock fiasco and decided to shift the listing division and regulatory powers from HKEX to the SFC and remove the conflict of interest of HKEX as a listed company and regulator
Outcome: Stiff opposition from companies, brokers and those who feared the change would enable the SFC to become too powerful. The government backtracked and abandoned the plan one month later
2003 – Breach of listing rules to be a criminal offence
Proposal: The government wanted to add part of the listing rules into the law; companies and directors that failed to disclose price-sensitive information could face a maximum 10-year jail term and a fine of HK$10 million
Outcome: With strong opposition from companies and fears of the SFC becoming too powerful, the plan was dropped. In 2010, the government proposed that breaches could be a civil offence with a maximum fine of HK$8 million. The law was supported and enacted in 2013
2007– Second attempt to introduce quarterly reporting
Proposal: HKEX wanted to introduce quarterly results reporting in two phases: bigger firms with a market capitalisation of at least HK$10 billion would start in September 2008 while smaller ones would do it in September
Outcome: The plan was dropped after stiff opposition from companies, including many blue chips
January 2008 – Cornerstone investor
Proposal: HKEX attempted to restrict tycoons or certain investors from becoming cornerstone investors in initial public offerings
Outcome: The plan received stiff opposition from tycoons and investment banks. The regulation has not been tightened and cornerstone investors still have a place in numerous listings
April 2008 – Third attempt to introduce quarterly reporting
Proposal: HKEX wanted to introduce the British style of quarterly reporting in 2009 where companies give only broad performance outlines. In 2011, it wanted companies to follow the US style of quarterly reporting with more detailed numbers
Outcome: The proposals were dropped after stiff opposition from the companies including many blue chips
December 2008 – Blackout period
Proposal: HKEX sought to extend the period banning directors from trading shares from two months in a year to up to seven months
Outcome: More than 200 listed companies voiced their opposition with an open letter published in newspapers
August 2014 – Weighted voting right reform
Proposal: HKEX sought views on whether dual-class share structures should be introduced after Alibaba Group Holding opted for a listing in New York over Hong Kong
Outcome: Mixed views were received. HKEX in June 2015 launched a second round of consultation to allow big companies to have dual-class structures, but SFC banned it a week later. HKEX said it would launch a consultation in the second quarter of 2017 to introduce a third board to attract technology firms and other new economy firms, which would allow dual-class share structure firms to list
July 2016 – Listing reform
Proposal: HKEX and the SFC jointly issue a consultation paper to allow SFC to take more front-line role in listing regulation
Outcome: Initial result showed 94 per cent of respondents – 8,000 out of 8,500 – rejected the proposal as listed companies, brokers and lawyers generally feared the change would lead the SFC to overregulate and hence hurt the listing market. The SFC and HKEX said they would review the comments before making any consultation