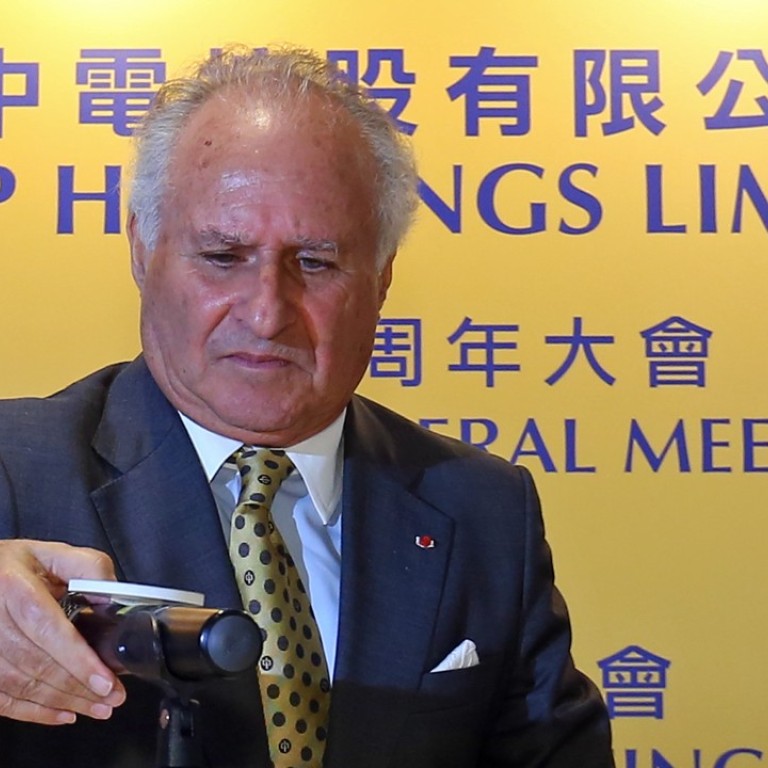 CLP boss Kadoorie lashes out at uncertainty over Australian energy policy
Considerable volatility makes it difficult for investors to make long-term commitments and meet the demand for cleaner energy, says CLP chairman
Michael Kadoorie, the chairman of CLP Holdings, unleashed a rare public expression of discontent towards Australia's energy sector regulatory environment on Friday, despite the country being the company's second largest profit source after Hong Kong.
"There is currently considerable market volatility and energy policy uncertainty in Australia," he told a news conference after its shareholder annual meeting.
The uncertainty made it difficult for investors to make long-term commitments in the sector to meet the demand for reliable, affordable and cleaner energy, he said, adding such commitments often extend up to four decades, due to the long asset life and investment cycle.
"Given Australia's current situation, creating those conditions [to attract investment] will be a challenge, but we believe a critical ingredient is a bi-partisan and national approach to energy that gives the industry the confidence to invest.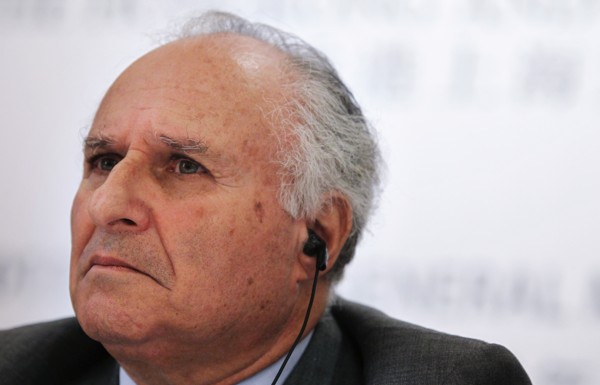 "Even more important [is policy stability] – we need to know that any decision we make today won't be undone next year; there's enough risk in this industry already from technology and intense competition without this policy uncertainty."
Rising installations of roof-top solar panels on Australian homes have dampened demand for grid-delivered power in recent years.
CLP sourced 70 per cent of its earnings last year from Hong Kong, 15 per cent from Australia and 12.3 per cent from mainland China.
In Australia, it has stakes in two coal-fired power plants with total generating capacity of 2,880 mega-watt (MW) and three natural gas-fired plants totalling 639 MW. It also has 66 MW of wind farms.
According to Australia's Department of the Environment and Energy, two years ago the federal government set a renewable energy consumption target of 33 terawatt-hour (TWh) for 2020, estimated to make up some 23.5 per cent of the nation's electricity consumption.
Hu Xinmin, a principal at Hong Kong-based electricity consultancy The Lantau Group, who is familiar with the Australian energy market, said some states have also set their own renewable energy targets which go beyond those of the federal government.
For example, Victoria a year ago set a target for renewable energy to take up 25 per cent of total power generation by 2020, rising to 40 per cent by 2025. The South Australian state has an even more ambitious 50 per cent target by 2025, while Queensland is committed to 50 per cent by 2030.
"This big push on renewable energy means more pressure to reduce output or shut down coal-fired plants," Hu said.
"This not only takes market share from coal-fired generators, but also affects power grid operators, especially in regions where large numbers of wind and solar farms are concentrated."
Due to the intermittent nature of renewable power, grid operators need to make additional infrastructure investments to ensure stability and reliability of power supply.
According to Dylan McConnell, a research fellow at Melbourne Energy Institute of University of Melbourne, the Business Council of Australia has called for climate policies that are integrated with broader energy policy.
"A decade of policy uncertainty and toxic political debate has thus far prevented this from occuring," he wrote in a blog, adding the states' commitments to renewable energy output so far amounts to more than twice the federal government's targets.
This article appeared in the South China Morning Post print edition as: Kadoorie flays Australian energy sector regulations