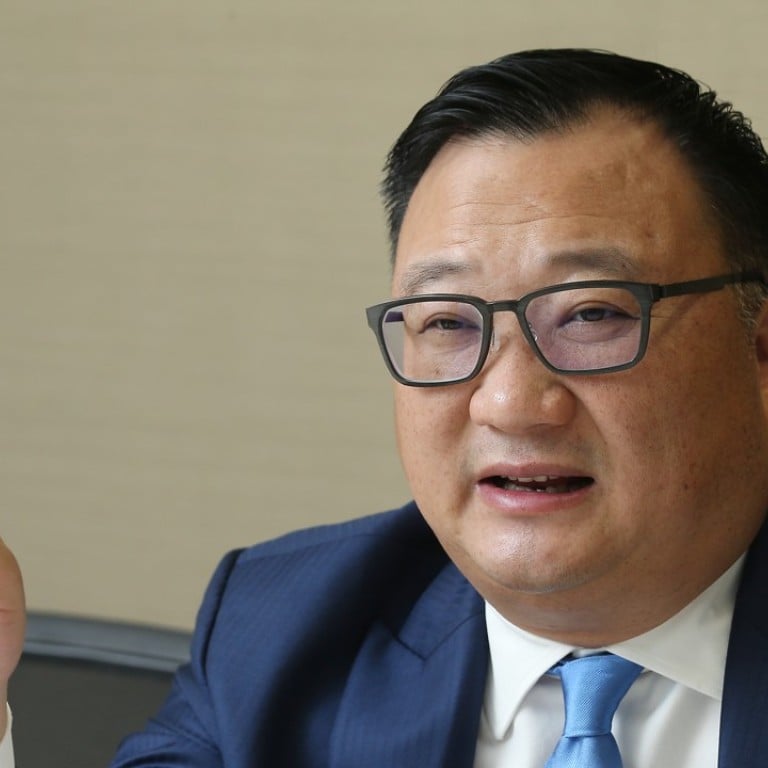 Wisdom Education plans rapid expansion in schools right across south China's 'greater bay area' plan
'We could have another 20 schools in Guangdong province, if we successfully operate one in each medium-sized city there,' says Liu Xuebin, chairman and co-founder
The largest private education group in South China, says it's gung ho about exploiting business opportunities from the country's ambitious "greater bay area" plan, and now expects to operate a school in every medium-sized city within Guangdong province.
Based in Dongguan city in Guangdong Province, Wisdom Education is committed to China's national scheme of coordinating economic and infrastructure development in the Guangdong-Hong Kong-Macau region, said Liu Xuebin, its chairman and co-founder.
"Our core business is fixed in Guangdong, which will benefit strongly from the country's economic strategy of being built into the greater bay area. We could have another 20 schools in the province, if we successfully operate one in each [medium-sized city there," said Liu.
The greater bay area plan was first mentioned in Premier Li Keqiang's annual report during China's legislature meeting in March, and was widely interpreted as a sign the plan had been elevated to national strategic significance by the government.
"Our plan of focusing on Guangdong province definitely chimes with the national policy of boosting the greater bay area," said Liu.
"We mainly seek opportunities in second or third tier cities, which will be major contributors to China's economic growth in future, as land costs in the first-tier cities remain too expensive."
"Wisdom Education can certainly hope to benefit from the rising demand on education, with increasing levels of migrants to the area," said Sophie Huang, an analyst from CMB international the bank which now has a "Buy" rating on the stock after the education operator reported a 25.3 per cent growth of its earnings to 107.3 million yuan for the six months ended in February compared with the same period last year.
Revenue from tuition and boarding fees surged 22.2 per cent to 335.8 million, accounting for 68.5 per cent of total revenue.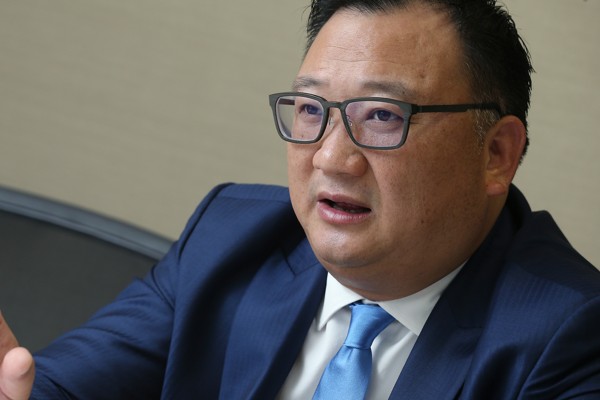 "Our profit growth will not be less than 25 per cent annually with an expanding school system and rising tuition fees," said Liu, adding fees are now rising around 12 per cent annually at its six sites (four in Guangdong, with one each in Shandong and Liaoning provinces).
Its current enrolment is 31,788 students and the company expects that to increase to 40,000 next year.

Over the next three years Wisdom aims to have 15 schools in operation, with another 15 under construction, and could also consider setting up in Xiongan new area, in Hebei Province – essentially the creation of a new city proposed by President Xi Jinping, just south of the capital Beijing.
"We have already received an invitation from the Xiongan authority to plan schools there and will conduct a market survey analysis on the project this month," said Liu. "We will continue to follow national policies to expand the school system."
However, some analysts including Mariana Kou from CLSA, remain sceptical that building new schools can be a lucrative focus for companies, especially in remoter geographical locations.
"That carries potential investment risk," he said, adding that companies can also expected rising competition.
This article appeared in the South China Morning Post print edition as: Wisdom sees gains from expansion in Guangdong