SFC
Get more with myNEWS
A personalised news feed of stories that matter to you
Learn more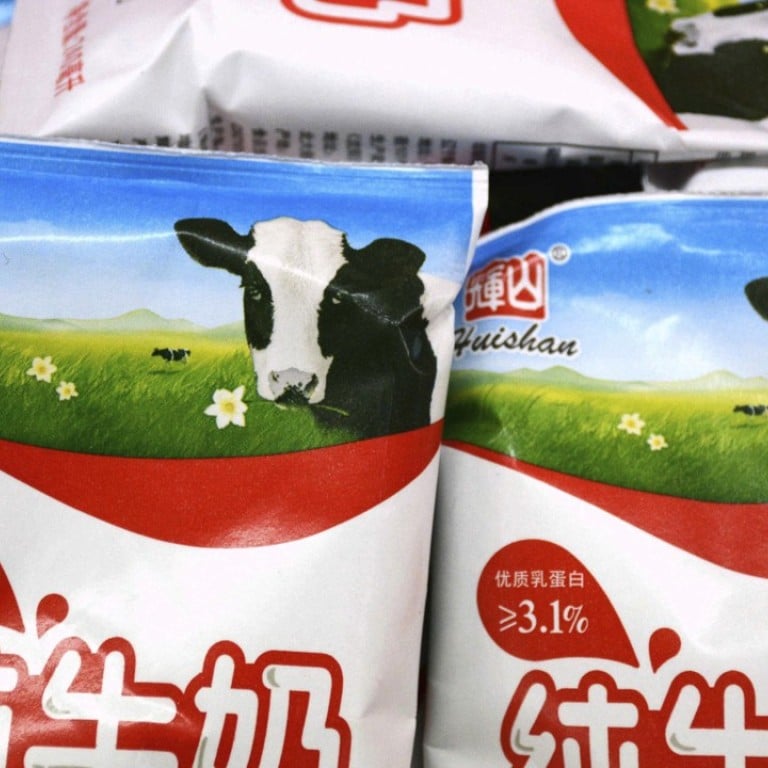 Hong Kong regulator bars trading in China Huishan Dairy shares in rare move
In a rare move, Hong Kong's securities watchdog ordered the suspension of trading in the shares of China Huishan Dairy Holding, amid signs that the troubled dairy operator's financial woes are far from coming to an end.
The company, which saw all but two of its board members quit weeks after its stock price mysteriously plunged 85 per cent in the space of just 90 minutes, said on Monday morning Hong Kong Stock Exchange had halted trading based on instructions from the Securities and Futures Commission.
It is rare for the city's securities regulator to invoke this power. There have been only six such directions issued by the SFC since 2011, and the repercussions can be severe
. Hontex International
Holdings, the trading of whose shares was suspended in 2010, ended up being delisted in 2013 after the SFC accused it of misleading investors in its listing prospectus.
Huishan called for a trading halt on the day of its unexplained stock crash, March 24, four months after short-seller Muddy Waters declared in a report that the company was worth "close to zero." In the subsequent weeks, Huishan admitted it was in the depth of a cash crisis while facing a multibillion dollar debt burden and the disappearance of its head of finance.
The dairy giant is now left with only one acting director – its chairman Yang Kai – following a massive boardroom exodus, which means its board is now ineligible to act on behalf of the company under Hong Kong law.
According to Hong Kong's listing rules, the SFC can request a trading suspension in a company's shares in order to "address potential and actual market disorder and to protect the interests of investors."
There are a couple of conditions under which the regulator will exercise the move, as stipulated by
Section 8(1) of the Securities and Futures Rules
. These include if the SFC intends to "protect investors' interests," or considers it "necessary...in maintaining an orderly and fair market", or in cases where the regulator finds "any materially false" documents or statements released in relation to the company.
A notable case was its suspension order against Chinese solar panel giant Hanergy Thin Film Power Group in 2015 on the grounds that "the market is misinformed, disorderly or unfair." Regulators had already probed Hanergy over potential misconduct before it issued the order.
Meanwhile, experts reckon the chance is becoming increasingly slim for any prominent white knight to salvage the Northeast China-based dairy company anytime soon, in view of its enormous debt pile.
"It looks like neither Yili nor COFCO, which owns Mengniu, has sufficient financial prowess to save Huishan," said Song Liang, an independent dairy analyst.
Much of the company's assets have been frozen by a Shanghai court at the request of one of its 70-odd creditors, while HSBC led a group of banks to declare Huishan's official default on a US$200 million syndicated loan in April.
On Monday, Huishan revealed that Bank of China's Macau branch was demanding that it repay a US$50 million loan by May 16.
The facility agreement, which was taken out in April 2014, was due to be repaid by April 28 this year, but both the US$50 million principal and US$937,000 in interest are currently outstanding, according to a Huishan filing to the Hong Kong exchange.
Additional reporting by Alun John
This article appeared in the South China Morning Post print edition as: SFC in rare move orders suspension of Huishan