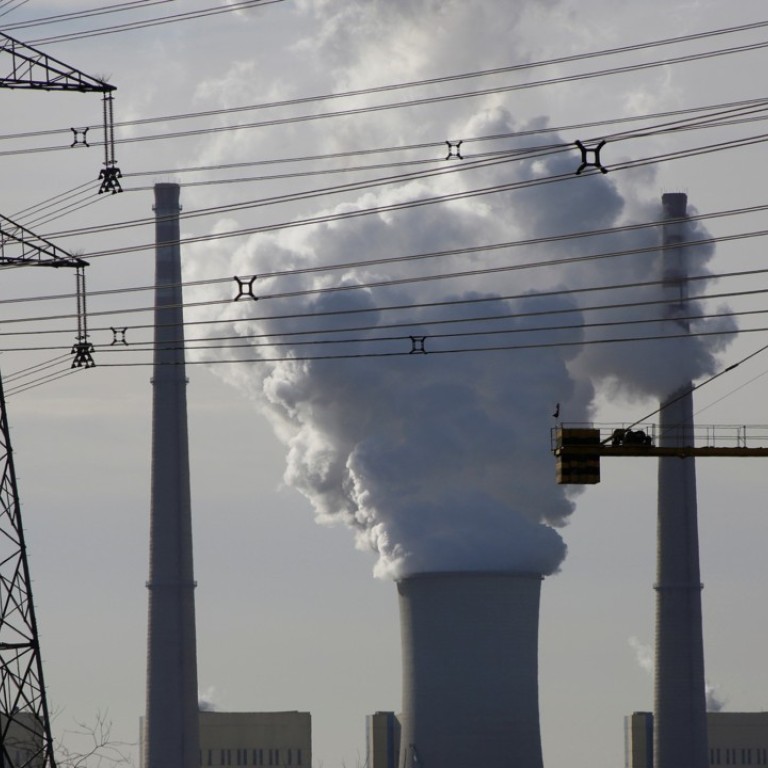 Overhaul of power plants is a must for China's long-term benefit
China is reportedly mulling merging its major power generators to cut overcapacity, a move which UBS says is a "must-do" for the sector's long-term benefit
A drastic consolidation of the mainland's major power generators is a "must-do" that is in line with Beijing's massive efforts to cut overcapacity and lower greenhouse gas emission, according to UBS.
"It is a necessary move to conduct a huge consolidation of the industry," said Alex Liu, a UBS analyst whose research focuses on power producers. "A consolidation targeted at reducing the number of coal-fired power plants will be of long-term benefit to the country's power generation sector."
Liu's remarks came after reports earlier this week of Beijing's attempt to create three energy giants through merging eight large-size companies.
The Chinese leadership is considering a major overhaul of the state-owned power sector as a way of deepening the reform of the world's second-largest economy which has been saddled with overcapacity, excessive stockpile, high leverage ratio and severe pollution problem.
Under the proposed move which was reported by Bloomberg, the central government plans to create three power-generating behemoths through the mergers of eight existing state-owned power producers.
China Huadian Corp and China Guodian Corp could merge with China National Nuclear Corp; China Datang Corp is likely to be combined with China General Nuclear Power Corp; and China Huaneng Group may merge with State Power Investment Corp.
The eight state-owned power juggernauts have total assets of 5.9 trillion yuan (US$855 billion).
The proposed consolidation move followed Beijing's decision to scrap plans to build 103 coal-fired power plants at the beginning of this year, which eliminates 120 gigawatts of coal-fired power generating capacity in the future.
"Administrative measures such as restricting output are just a facile solution," said Liu. "After the mergers of large-size companies, the government will likely take active steps further, targeting the small- and medium-size power producers."
Since the incumbent leadership under Chinese President Xi Jinping (習近平) came into power in late 2012, Beijing has been striving to pursue a slow but sustainable economic growth driven by consumer spending, rather than fixed-asset investment and exports.
Reducing excessive capacity in the key industrial sectors such as steelmaking, coal production and power generation turned out to be a major task facing the state leaders.
Beijing has set a goal of limiting its coal-fired power generation capacity to 1,100 gigawatts by 2020, or 55 per cent of the country's total power generating capacity.
Currently, 70 per cent of China's total 1,800 gigawatts of power producing capacity derive from coal plants.
On the A-share market, 67 power companies, most of which are medium- or small-size electricity producers will likely face acquisitions by larger rivals in the future, Liu added.
Utilisation of China's power generation facilities averaged 3,785 hours last year, hitting the lowest since 1964, according to the National Energy Administration.
Beijing is encouraging a wider use of solar energy and nuclear power to ease the pollution problem.
This article appeared in the South China Morning Post print edition as: Overhaul of power producers 'necessary'