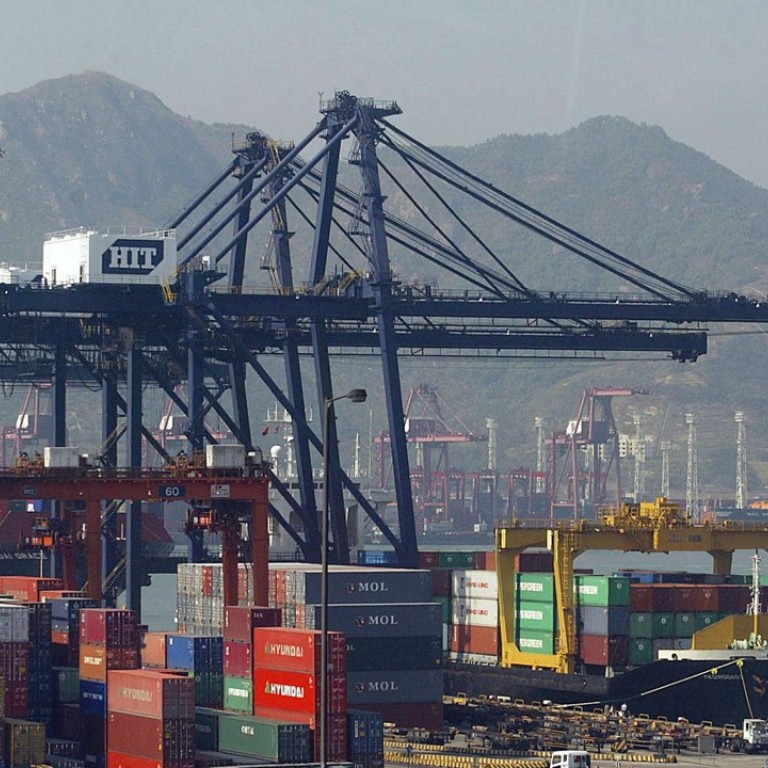 New
Here's how Li Ka-shing dominates trade along the Belt and Road Initiative
Hutchison operates ports at 22 locations in 18 countries along the Belt and Road Initiative route, with combined throughput exceeding 86 per cent of the company's total, making Li Ka-shing one of the biggest winners in the plan.
Hutchison Ports will be operating another three ports, adding new markets to the 22 locations that the world's largest manager of marine trade already has under its control in the area covered by China's "Belt and Road Initiative".
The port operator has 22 locations in 18 countries along the route, with combined throughput representing 86 per cent of the company's total, making it one of the major Hong Kong companies benefiting from Beijing's global trade development initiative.
"Many of the countries like Myanmar, where we started our investment 20 years ago, came long before the much-talked about Belt and Road Initiative," said Eric lp group managing director in an exclusive interview with South China Morning Post. "We always eye developing countries as they see strong economic growth, as the markets in Europe and the US are saturating."
Hutchison Ports' strategy mirrors the belt and road plan led by Chinese President Xi Jinping of connecting a belt of overland corridors and sea routes in Asia, Africa and Europe through building infrastructure and boosting financial and trade ties for more than 60 countries that lie along the routes.The company, controlled by
CK Hutchison Holdings
of Hong Kong's richest man Li Ka-shing, will start to operate business in another three countries along the route this year, and enlarge capacities of existing terminal facilities to ride on the growing demand from the belt and road strategy.
"Belt and Road initiative is like a wheel…you can see that it is rolling out...running faster and faster, and the wheel could give itself impetus now," said Ip, who expects the company's business to grow on the back of the initiative.
"I see big growth potential especially in Myanmar, Indonesia and countries in the [Greater] Middle East as well as South Asia, such as Pakistan. For new port sites, the local political situation will be seriously considered. We will look at the local government policies on infrastructure development."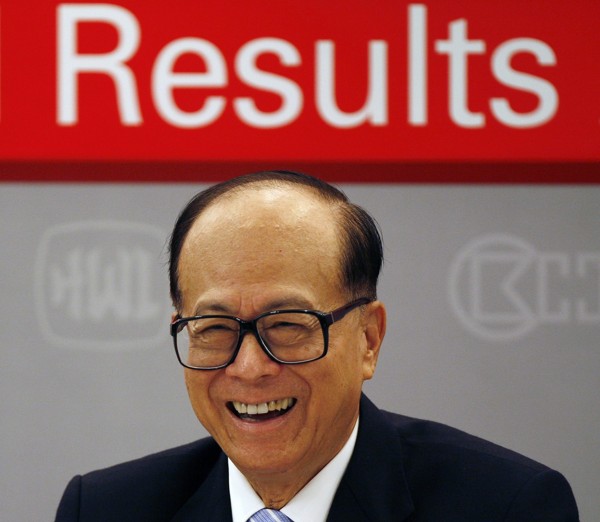 Expansion comes from a two-pronged approach. In addition to new port operations, expanding the capacity of its current ports, mainly in South-east Asia and the Middle East where some of the economies are transitioning and growing, is equally important.
The company will double its Thailand port to more than four million TEUs (20-foot equivalent units); increase Myanmar port's capacity to 400,000 TEUs from 100,000; and triple Pakistan port's capacity to 3 million TEUs.
"Some ports in Chinese mainland will also be enlarged, and Yantian Port in Shenzhen is among the potential ones," Ip said, adding that the expansion goes beyond capacity building.
"We will also strive to operate the upstream business such as building warehouses and logistics parks and transportation service to meet the rising demand in the countries like Pakistan, UK, the Netherlands and Spain."
Compared with new port operation, Hutchison Ports sees bigger growth potential in the upstream business as it would have "strong controls to operate the upstream business within our own ports".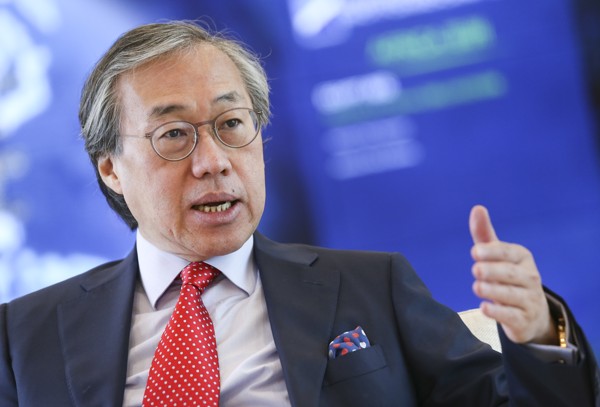 "But a new port building heavily depends on local government policies. And the competition in exploiting new markets along Belt and Road route is fierce."
Competition does not just come from port operators, but also from different consortiums including sovereign wealth funds.
Singapore, a long-time rival of Hong Kong, is seeking a partner in China, the driver of the belt and road plan. Singapore's former government chief economist Tan Kong Yam has positioned the island state's role, especially in South-east Asia, as providing the less visible, behind-the-scenes expertise that determines how well a project succeeds.
Chinese companies are equally, if not more, aggressive as commercial benefits are topped with a national calling. In 2016 alone, Chinese firms signed new construction projects worth a total contractual value of US$126 billion.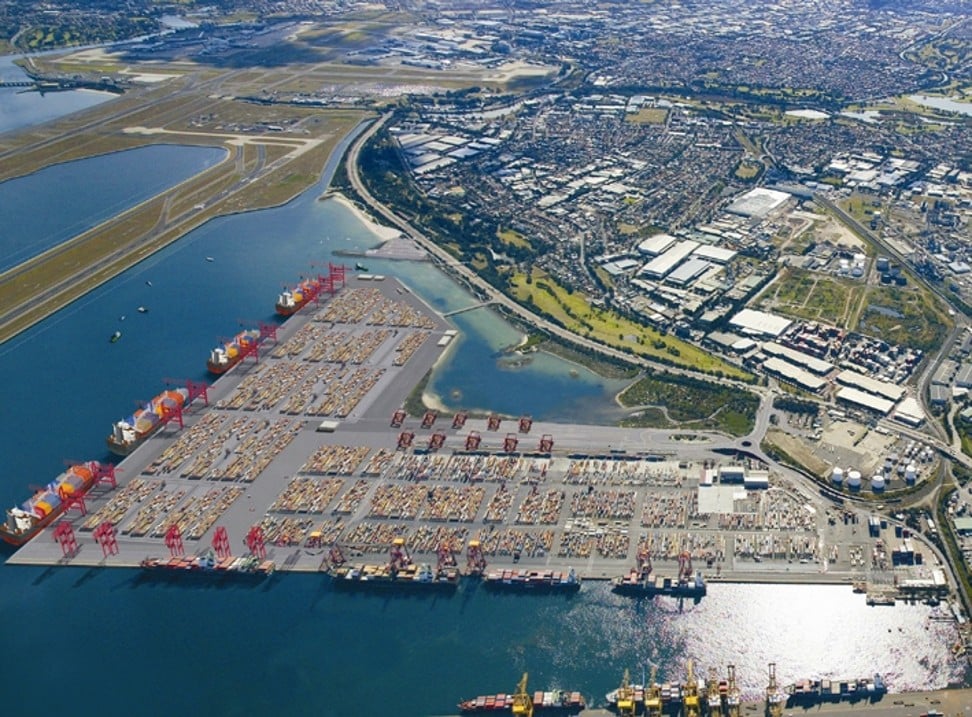 "We see fewer new opportunities available to operate new ports because more companies – backed with plentiful capitals – enter the industry and some invest with political reasons over investment returns," Ip said.
China's reach holds no geographical boundaries. From Indonesia to New Zealand to Britain, railways and roads, ports and bridges, industrial and logistics park are being built. A new city along Colombo's coastline, larger than Monaco, will become the city's central business district by 2030.
With an initial investment of US$1.4 billion, Colombo Port City is China's biggest project in Sri Lanka, a key node along the Maritime Silk Road of the plan.
State-owned builder China Communications Construction is a typical ambassador of the initiative. The company invested US$12.6 billion in belt and road projects in 2016, accounting for one-10th of the US$126 billion of new projects that Chinese firms signed last year.
"The Initiative will trigger the development of other infrastructure development projects in the developing countries such as container terminals, transportation including roads and railway," Ip said.
"Further exploitation in developing countries will make us less reliant on the traditional European and North American markets," said Ip, where regional economic growth is gaining traction, as opposed to global growth."
Economic fundamentals aside, lp added that he was more upbeat about the development of countries along the Maritime Silk Road than the land-based Silk Road, where bad weather conditions and the small populations limit the potential growth.
This article appeared in the South China Morning Post print edition as: Hutchison Ports sails with wind of trade schemeHutchison Ports sails with wind of trade plan