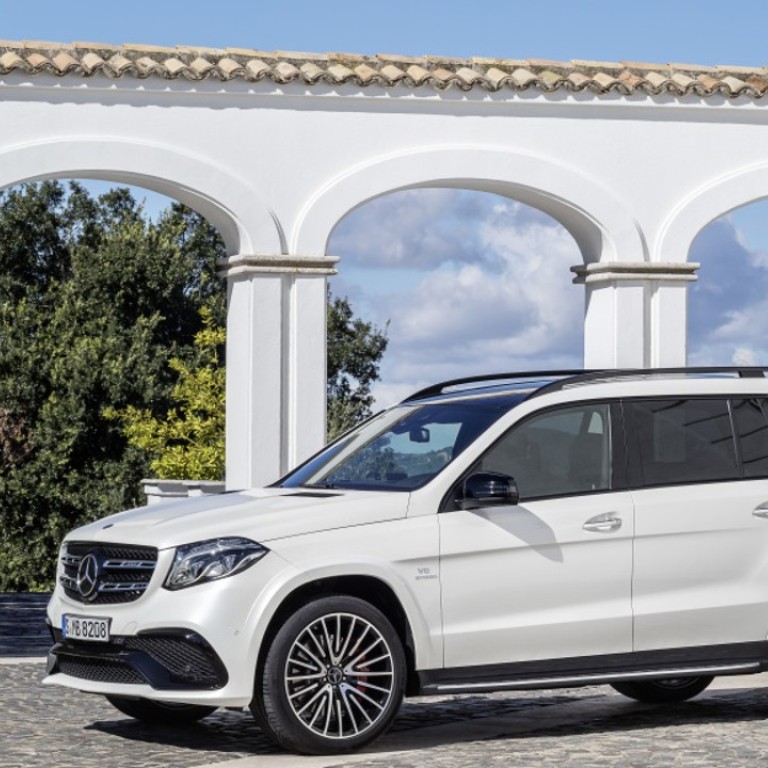 Five mind-blowing anniversary models from Europe's leading marques
Marque automotive brands celebrate anniversaries via special editions to keep models fresh and remind buyers of their history, technology and achievements
Marques often launch new models for a seven-year life cycle. BMW, for example, presented its first (E12) 5-Series in 1972, and the current, seventh generation (G30) was unveiled last year. Unfortunately, makers are under increasing pressure to keep their cars' images fresh, and they often do so with "facelifts", add-ons and special editions to highlight the models' anniversaries or successes.
Mercedes-AMG celebrated its 50th anniversary this spring with three new models in Geneva, while Fiat is promoting its "Dolce Vita"-styled 500-60 diamond anniversary edition. Available in 85- and 105-horsepower 900cc and and 69hp 1.2-litre petrol engines, the 500-60 could replace the Gucci edition as the "shopoholic must-have" in Hong Kong, particularly as it looks more retro with a vinyl dashboard and convincing 1957-like chrome around a 7-inch screen promising Apple Car Play and Android Auto connectivity.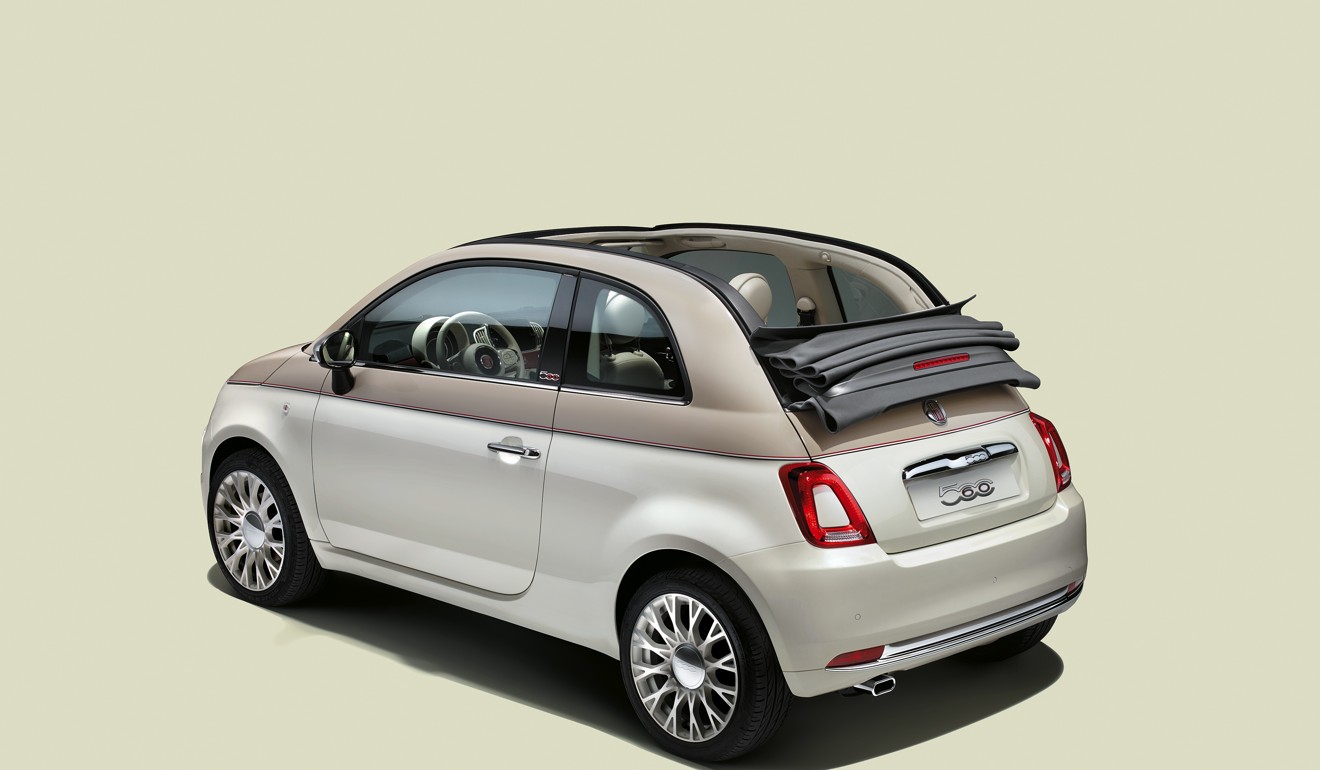 The first 60 units of the 500-60 will be plaqued, but many fashionistas might have to decide how retro they really want to be in traffic. A six-speed manual gearbox might tonne with more fun in about 10 seconds, but the Duologic five-speed is built for Rome's traffic congestion and saves fashionistas from jangling their bangles in shifts. The 900cc version consumes about 3.5 litres of petrol per 100km and emits 88g/km of CO2.
Mercedes-Benz this month also celebrates 20 years of making M-Class sport utility vehicles in Tuscaloosa, about 100km southwest of Bimingham, Alabama. Tuscaloosa seems far away, but it is arguably as well known as Modena, as this is where Mercedes-Benz makes "almost all" of its upmarket SUVs. The Tuscaloosa factory opened on May 21, 1997, with the 3.2-litre V6 ML 320 (W163), which was exported the following March. A 1998 ML 320 was offered online here last month for HK$12,000 (US$1,541), and with a 2002 variant rising to HK$26,000. Their spare parts could cost a fortune, but a sound, low-mileage version could still make you feel posh in Sai Kung, and have plenty of mileage for households with teenagers and dogs. Local used M-Class prices soar beyond HK$150,000 for second-generation W164 versions from 2005, while the third-generation W166 was launched in 2011 and facelifted as a "GLE" in 2015. Mercedes-Benz's poshest SUVs are the GLS, however, which begin with the "basic" GLS 400 (from HK$1.13 million), and peak with the 333hp V6, 5.7-litre, 585hp Mercedes-AMG GLS 63 (from about HK$2.1 million with extras).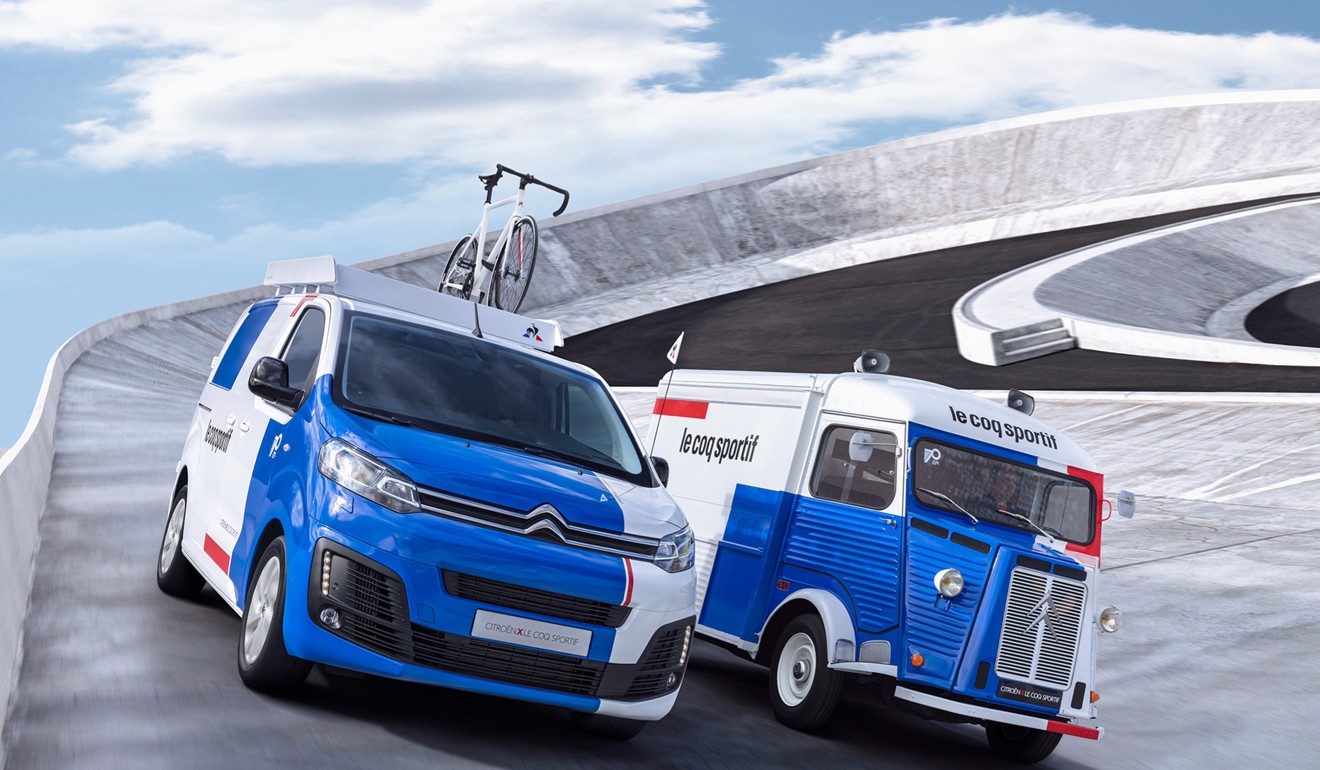 The corrugated-bodied Citroen Type H van also celebrates its 70th anniversary this year. As the first front-wheel-drive, mass-produced van, it had four doors, two seats and a 1.9-litre, 52hp four-cylinder engine that topped at 101km/h. Having built over 473,280 Type H vans between 1947 and 1981, Citroen collaborated with French brand Le Coq Sportif last month in an old-and-new vehicle promotion that highlighted the marque's historic role as a van maker and the brand's use of both. Decorated in Mondrian-esque Le Coq Sportif livery, a 4.28 metre Type H, and a 4.6-metre-long, 1.9 metre-tall New Citroen Dispatch light commercial vehicle were converted into mobile bike workshops for clothing and cycling events. The Type H's nostalgia highlights Citroen's advances in goods vehicles, such as the New Dispatch's 1,400kg payload and its ability to pull a 2,500kg trailer. The new model also reminds businesses of Citroen's BlueHDi engines and new technologies for safety, Top Rear Vision, colour head-up display, and connectivity.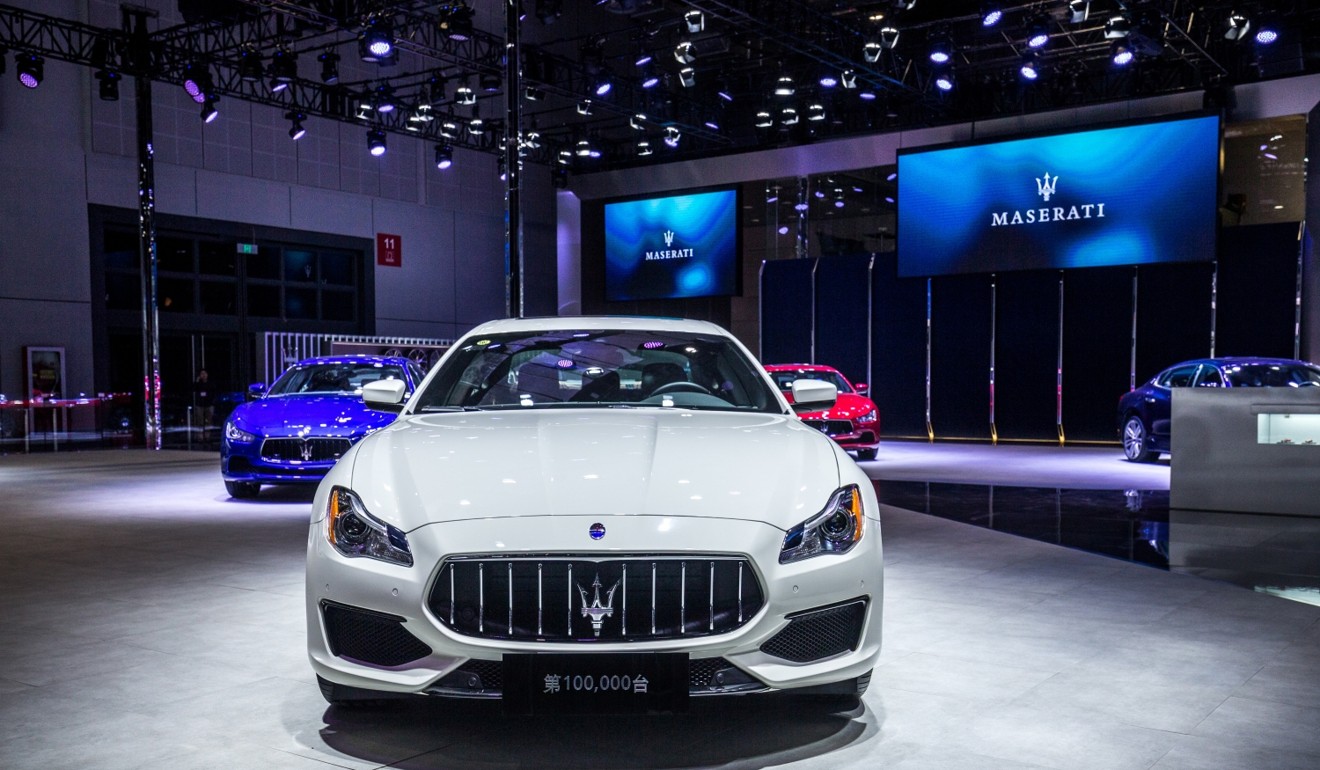 Marques also perpetuate models' popularity with commemorative deliveries and launches. Maserati's presentation of its 100,000th car, a white 350hp V6 Quattroporte Gransport, to "a successful and impressive young lady" was perhaps the marketing highlight of Auto Shanghai 2017. In a single presentation, the Trident marque reminded car guys that it delivered 42,100 cars worldwide last year, and of these "over 12,000 sales" were in China, compared with "100 sales made in 2004, the company's first year operating" there. China is also the Quattroporte's largest market with "91 per cent year-on-year sales growth in 2016", the marque added, noting that 38 per cent of its 30,000 customers are women. Maserati also used Car No 100,000 to reveal its tan interior and paintwork were bespoked "to the owner's specifications", and that the commemorative car's reaches 100km/h in 5.5 seconds and tops at 270 km/h.
Land Rover meanwhile commemorated its production of 600,000 Range Rover Evoques with the Evoque Landmark edition. Available in blue, white and grey and launched on May 10, the £39,000 (US$50,686) Landmark edition is based on the diesel, 180H TD4 Evoque and has a fixed panoramic roof, 19-inch dark grey alloy wheels and standard Keyless Entry and Powered Gesture Tailgate features.
However, the Landmark also enables Land Rover to say how 80 per cent of its British-made Evoque's are exported to 130 markets, and its Halewood factory's working flat out, with an Evoque rolling off the production line "every 170 seconds" - even with "additional manufacturing in China and Brazil [meeting] local market demand".