DJI
Get more with myNEWS
A personalised news feed of stories that matter to you
Learn more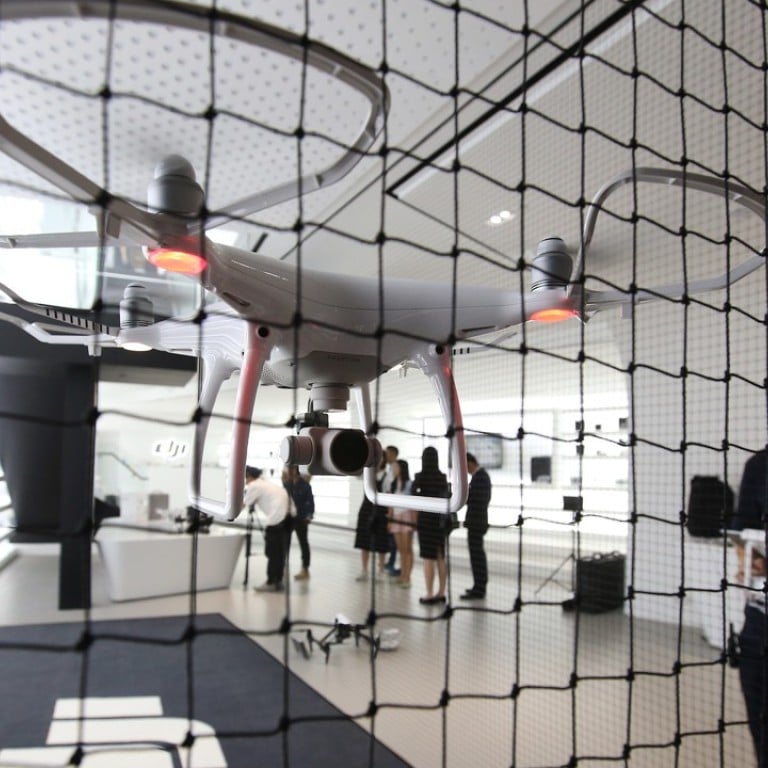 DJI sales hit by tighter Chinese government regulations on drone flight safety
DJI, the world's largest maker of recreational drones, has denied reports saying the Chinese company is considering leaving its home market due to stringent regulations on drone flight safety.
The Shenzhen-based drone-maker nevertheless admitted it has experienced sales declines in the domestic mainland market in recent days after the country's civil aviation watchdog issued a ruling that all civil-use drones weighing more than 250g have to be registered online starting June 1.
"DJI has never considered exiting the Chinese market," Shao Jianhuo, DJI's vice-president, said on Tuesday.
However, according to media reports citing Shao speaking at a government meeting, DJI would consider moving its company and entire business abroad if domestic regulations on illegal drone flights caused unexpected impact to the company.
Shao said on Tuesday that he was quoted out of context in these reports, adding that DJI is not against supervision but has actively supported supervision in scientific and effective ways.
On May 16 the Civil Aviation Administration of China (CAAC) introduced a real-name registration policy for drone owners after more than 240 airline flights were disrupted by drones flying near Chongqing Jiangbei International Airport in April.
The real-name rule, which specifically targets drones weighing over 250g, covers nearly all DJI products including its popular Phantom and Mavic models.
DJI will not try to bypass the rule by compromising drone's performances, according to Shao. He also said that DJI products were not involved in the flight disruption incidents, but as an industry leader it has been defamed constantly.
Since 2015, DJI has been in close communication with CAAC to improve its "no-fly zone" software that is installed on all drones to better ensure aviation safety, according to Shao. Its latest "no-fly zone" version launched in March this year is based on international and domestic standards, and is applicable to more than 200 domestic Chinese airports.
However, the leading drone company admitted that its sales have fallen after the regulations were announced, without elaborating.
"The stepped up regulations on drone flight safety will have an impact on all consumer-drone manufacturers, not only DJI," Wang Cairong, the executive director at the China Artificial Intelligence Robot Industry Alliance, told the South China Morning Post.
"We've seen the loss of interest in the consumer-drone industry from venture capitalists this year and the stringent regulations will accelerate the industry reshuffle," said Wang.
DJI currently dominates 70 per cent of the world's market for drones, with sales surging by 60 per cent to top 10 billion yuan (US$1.4 billion) in 2016. Overseas markets remain DJI's primary source of income, contributing three quarters of group revenue.