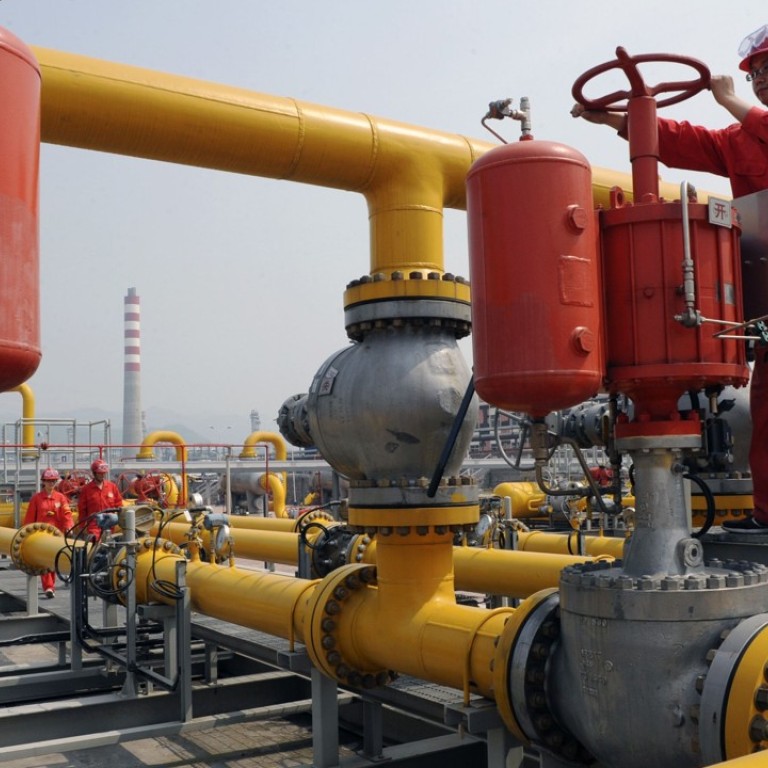 China's biggest gas distributor warns against including connection fee in return cap
Beijing shouldn't include customer connection fees in the calculation of a proposed cap on natural gas distribution returns or it will risk damaging industry development incentives, according to one of China's largest gas distributors.
Sean Wang Shaojian, chief executive of Hebei province-based ENN Energy, which accounted for 7 per cent of natural gas consumed in China last year, said the industry opposes such an idea as it works against policy-makers' objective to boost natural gas usage to combat pollution.
"Connection fees should not be included in the proposed cap's calculation because China still needs to encourage the usage of gas to replace more pollution-prone energy," he said after the company's annual shareholders' meeting on Friday. "All distributors in the industry will not agree to this."
The National Development and Reform Commission said in its five-year plan for the industry in January that it is aiming for natural gas to account for 8 to 10 per cent of the nation's total primary energy consumption by 2020, up from 5.9 per cent in 2015.
A Citi research report issued on May 15 said the NDRC has issued a consultation paper proposing to set a ceiling of 6 per cent return on distributors' assets.
Citi analysts cited the China Gas Association as saying the return in question covers both piped gas sales and fees charged to end-users for connecting them to distributors' pipeline networks.
Citi slashed its estimated profit forecast for ENN and its rivals China Gas and China Resources Gas by 6 to 8 per cent for next year and by 11 to 15 per cent for 2019, citing lower selling prices and profit margins as a result of the proposed cap.
The analysts estimated the three firms would be able to achieve a return on assets of 7.7 to 9.7 per cent this year if connection fees are included, higher than the 6 per cent cap which is calculated after deducting "reasonable" operating costs.
However, a Daiwa research report said connection fees would not be included, since the pipelines within buildings are not owned by the gas distributors and will not be counted for the purpose of the return cap's application.
Daiwa analysts also said the association has denied it ever suggested that connection fees should be included when calculating the return cap.
Jefferies' analysts also noted in a report that the draft consultation document said the return cap only applies to mature urban projects.
Jeffries said it is "reasonable" to assume that the cap for mature projects does not include connection fees, given that no connection fee is collected in Beijing, the most mature gas market in China.
They concluded that the earnings impact to most projects would be limited in the medium term, given that the Hong Kong-listed gas distributors' returns amount to less than 4 per cent of their assets, when connection fees are excluded.
The proposal to cap distributors' returns came after the NDRC at the start of this year capped the return of operators of long distance cross-regional gas transmission pipelines at 8 per cent on permitted assets.
It was part of wider reform to cut gas supply costs and raise demand, by liberalising natural gas pricing so that downstream wholesale prices and upstream well-head prices will be set by market forces.
Transmission pipeline operators, which currently dominate gas production, will be forced to open their infrastructure to other producers to promote competition and new fields investment.
ENN, China Gas and China Resources Gas have come close to recovering all of the lost ground in their share prices since they tumbled 9 to 12 per cent on May 15 on news of the proposed cap.
This article appeared in the South China Morning Post print edition as: Gas firms not too keen on caps for distribution returns