In Hong Kong, the new look of success is lean and sculpted
Fitness chains and sports brands are capitalising on Hongkongers' pursuit of a healthy lifestyle and expanding with new outlets in the city
As affluent Hongkongers shift away from flashy handbags and shoes to experiential luxury, Pure's yoga studio is expanding into the space vacated by British brand Burberry on the ground floor in the Pacific Place mall.
The yoga studio, covering over 10,000 square feet, is a likely draw for bankers, lawyers and other white collar workers when it opens in August. It will take over the ground floor premises that Burberry used to occupy, after the British brand scaled down its shop size in the mall.
The exorbitant rent reflects the spending power of Pure's clientele, which has helped build the home-grown fitness and lifestyle company's financial strength and to vie for a spot in one of Hong Kong's most expensive malls, alongside Prada, Hermes and Louis Vuitton.
"People are prioritising their own life differently than they were before," said Colin Grant, chief executive of Pure in one of its yoga studios in Central in a recent interview.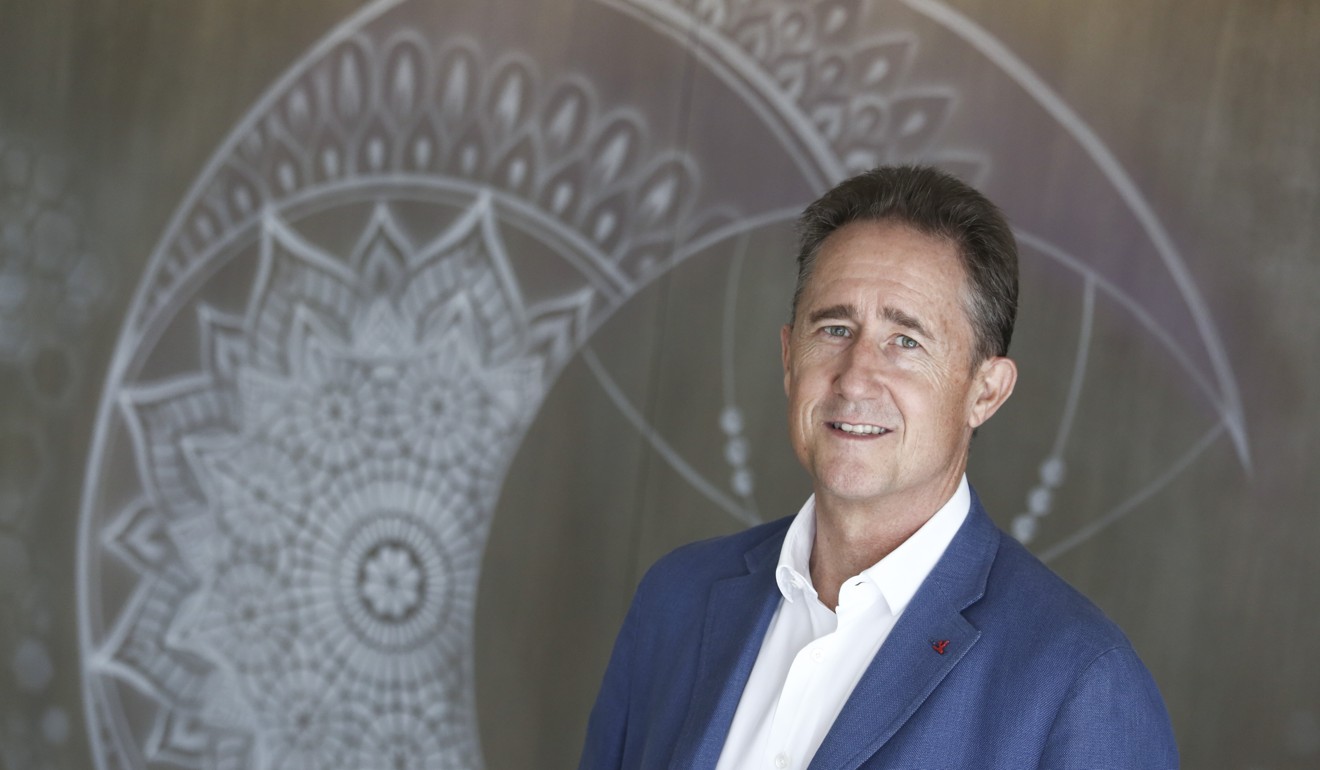 "They are being more proactive in taking initiatives in their own health, instead of waiting and waiting and get sick," he said.
The former tennis player co-founded Pure in 2002 with Hong Kong billionaire Bruce Rockowitz. They have taken the company on an aggressive expansion in Hong Kong and China in recent years, with talk of an eventual initial public offering.
"There will be more lifestyle outlets in the mall in the future, whether it is about restaurants, beauty or spas," said Grant. "Even in Pacific Place, where Burberry was, there is going to be Pure Yoga."
The yoga-fitness-apparel-health chain, with 27 outlets across cities such as Hong Kong, Shanghai and Singapore, has grown its membership by 15 per cent this year.
Grant is also looking to extend Pure's footprint in Kowloon and New Territories, where there are fewer office blocks but more residential compounds.
It is not the only fitness chain that plans to capitalise on Hongkongers' pursuit of the healthy lifestyle.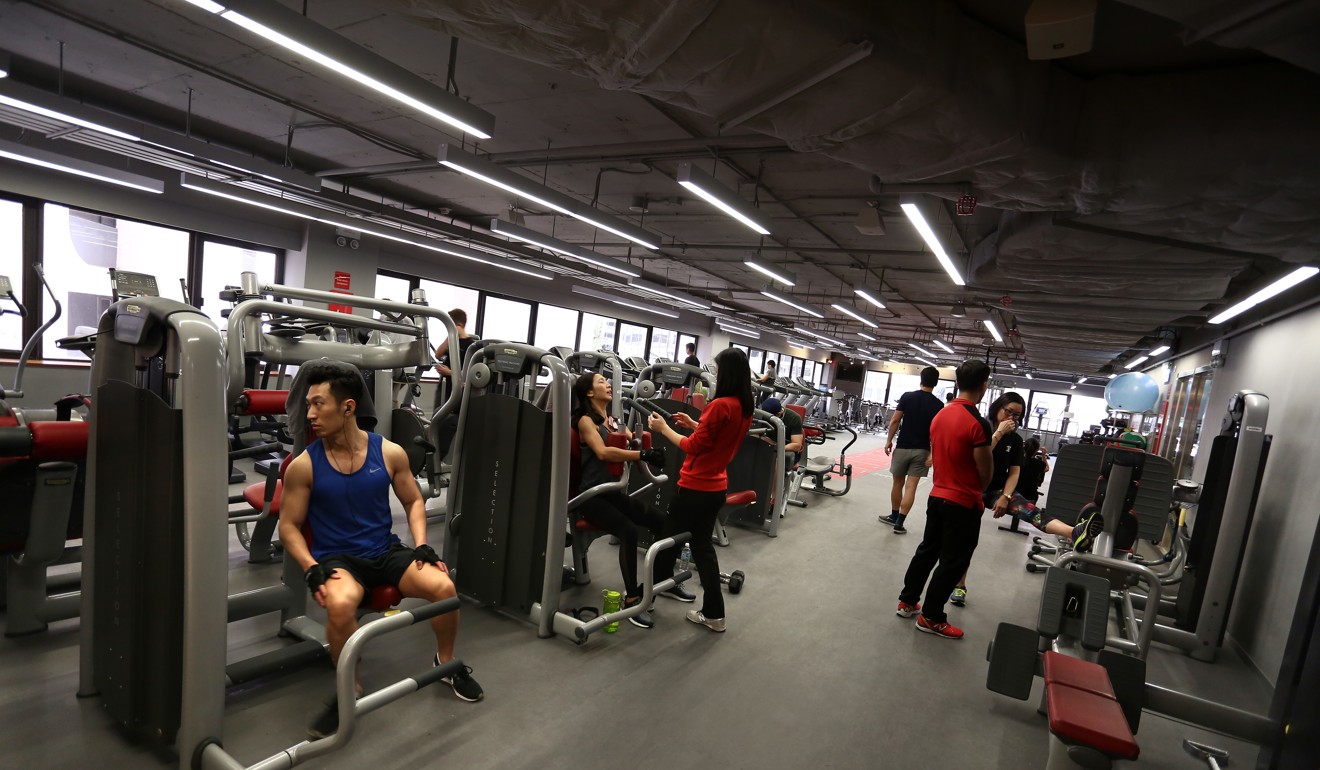 Fitness First, one of the biggest global chains says it plans to open two to three outlets in Hong Kong every year.
"Before, many people worked out to make themselves look more masculine or slender, but now more are doing it to stay healthy," said Ken Mok, managing director with Fitness First, Hong Kong.
Still, Grant told the South China Morning Post last September that it cost at least US$4 million (HK$31 million) to build a fitness centre in Hong Kong and four to five years to break even.
It has been increasingly common for the city's busy professionals and executives to work off stress in their nearest sweat centres before or after office hours. They even started to use gyms and yoga studios to network.
"It is a natural way to start a conversation by discussing which gym you go to or even which personal trainer you choose," said Melody Jiang, a banker.
And Hong Kong's US$373 million fitness market is far from saturation. Only four out of 100 people in the city are gym members, compared with 20 out of 100 in the US and 11 out of 100 in New Zealand.
It is not only fitness chains, but sportswear brands have also opened up bigger boutiques in Hong Kong's prime shopping districts since 2014. Nike, Adidas and Under Armour have all aggressively snapped up prime retail space in Causeway Bay and Central.
Adidas in 2015 took up the four-storey store space vacated by US luxury fashion house Coach on Queen's Road Central, at a monthly rent of HK$4.34 million, representing a 22 per cent reduction from the former tenant's contract.
"If you stroll around the mall, you tend to bump into Nike shops from time to time; different from the past,"said Chelsey Tam, a consumer analyst with Morningstar.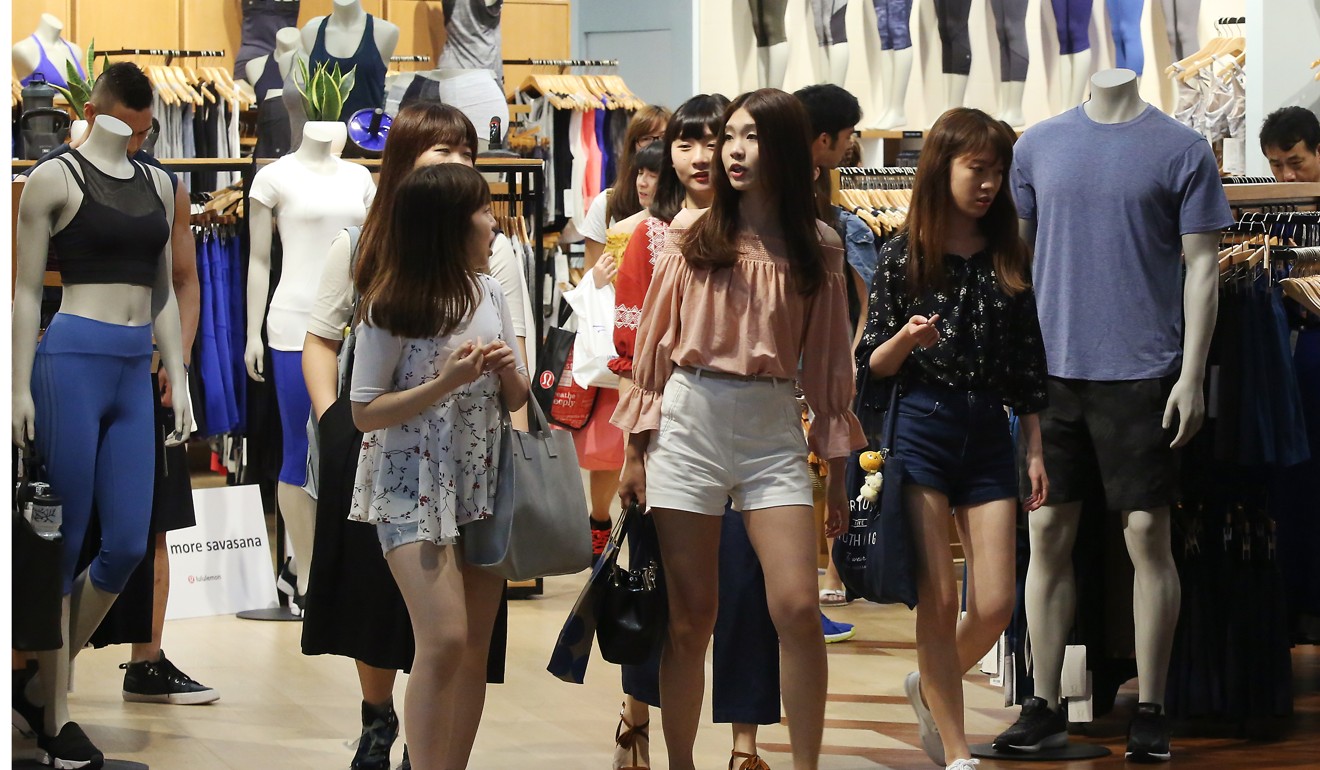 Hysan Development, the biggest landlord in Causeway Bay said it had introduced more sports and leisure retailers to its shopping complexes last year, such as Columbia, The North Face, and Yoga wear maker Lululemon.
The most recent entrant into Causeway Bay is 2XU, an Australian sporting apparel brand that just launched its first self-operated store in Hong Kong on the back of a 74 per cent year-on-year sales growth in the city last year.
The Melbourne-based company's products are mainly compression garments designed to aid muscle recovery and sports garments engineered for running, cycling and triathlons.
"It is a trend among people in their 20s, 30s or in their 40s who want to be super fit. So they are doing gym training classes of very high intensity," said Paul Higgins chief executive of 2XU.
The sportswear maker, whose products are priced at a premium to brands like Nike and Adidas, made global headlines after Kim Kardashian posted a photo on social media wearing 2XU compression leggings that made her look slim and sleek.
Hong Kong is the fastest growing Asian market for the Australian apparel brand, which says it will add two to three new outlets in the city next year.
"What we have observed is that more and more people nowadays want to show their success by getting super fit," Higgins said.